The Samsung Galaxy Z Flip 3 bad battery life is a common issue among new phone owners. There are several factors that can cause this problem such as battery draining apps running in the background, outdated software version, or services running that you don't need. In order to fix this you will need to perform a series of troubleshooting steps.
The Samsung Galaxy Z Flip 3 is a third generation model released by the South Korean company this year. It's best known for having a flip design that allows it to be easily placed in any pocket. Some of its outstanding features include an IPX8 rating for water resistance, 120 Hz Dynamic AMOLED 2X display protected by Gorilla Glass Victus, a small cover screen for notifications, and the latest Snapdragon 888 chipset just to name a few.
How can I make my Samsung Z Flip 3 battery last longer?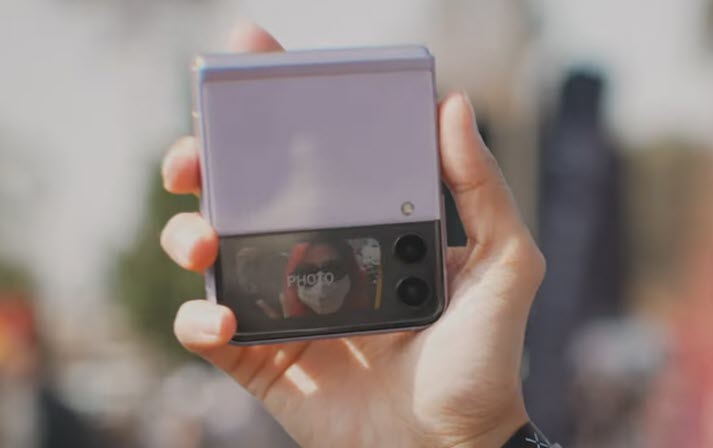 Battery drain issues are some of the most common problems that phone owners will experience with their smartphones. The Samsung Galaxy Flip 3 for example with its 3300mAh battery size is no stranger to this particular problem.
On paper, this phone can provide 18 hours of 3G talk time or 10 hours of web browsing.
Due to its flip design it does not have a large battery, and with all of the advanced technology available on the phone, battery endurance is not one of its strengths. A power user will usually find this as a common issue.
Here's what you can do to improve the battery life of your Samsung Galaxy Z Flip 3.
Solution 1: Check battery draining apps on your Samsung Galaxy Z Flip 3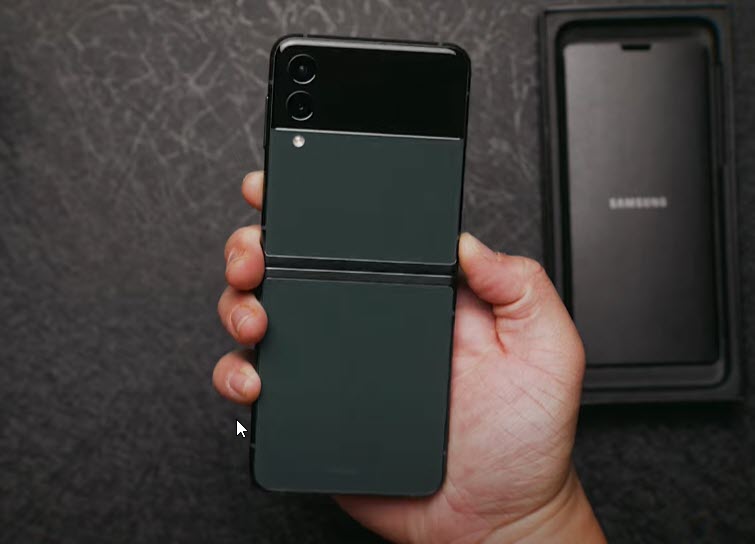 The first thing you will need to do in this case is to check which apps installed in your phone drains the battery the most.
Any app on top of the list is usually what's draining your phone battery life. You can check if there is a new update for the app that addresses his issue or you can simply force stop it or uninstall it if you don't use it much.
Checking battery usage
Tap on your phone Settings.
Tap on Battery and device care.
Tap on Battery.
Tap on Usage since last charge.
If you see an app using up too much of your phone battery life then you can force close this app, check for app updates, or uninstall it if it is not important to you.
You can also enable Adaptive Battery to limit the background usage limits of apps you don't regularly use.
Turn on Adaptive Battery
Open Settings
Tap on Battery and device care
Tap on Battery
Tap on More battery settings
Tap on Adaptive battery and turn it On
Solution 2: Restart your Samsung Galaxy Z Flip 3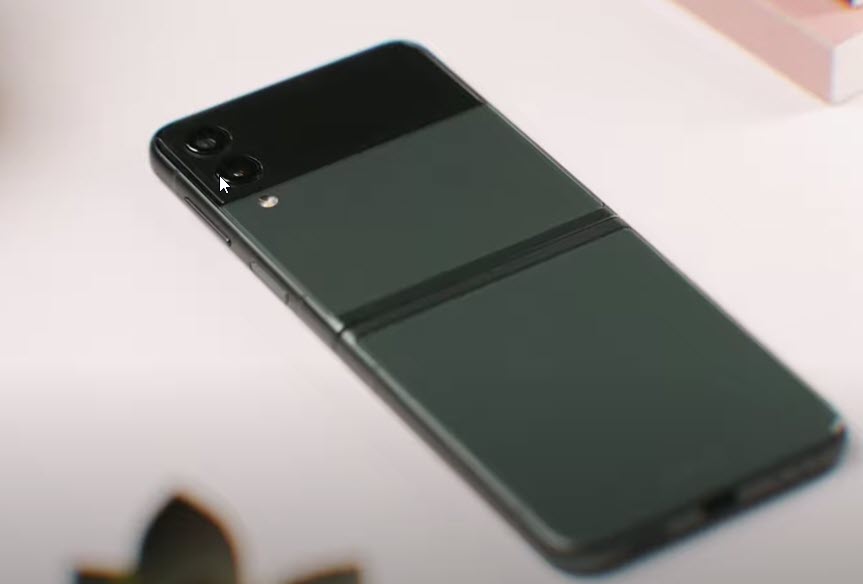 If you haven't restarted your phone in awhile then I suggest you do so now. Your phone apps will usually run in the background which will drain the battery life. Restarting the phone will close all of these running apps and clear your device memory.
Restart Galaxy Z Flip 3
After restarting the device try to observe its operation and check if the battery life improves.
Solution 3: Disable services you don't use on your Galaxy Z Flip 3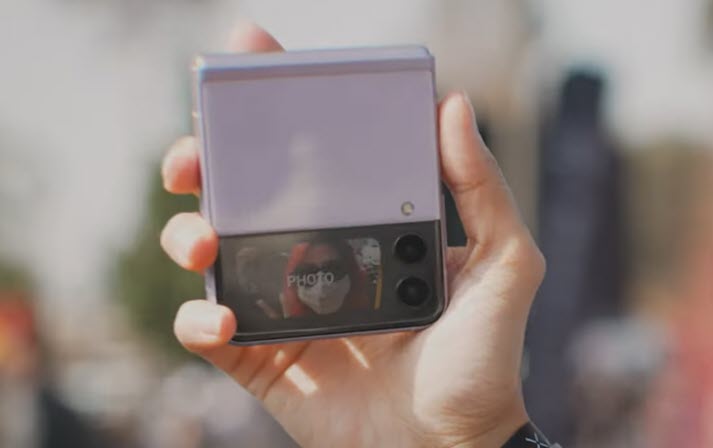 You should consider turning off your WiFi, Bluetooth and GPS when you are not actively using them. These features have the tendency to continuously keep scanning for connections which will drain your battery life. To turn them off, swipe down the quick settings panel and tap the corresponding icon to disable.
Solution 4: Adjust screen brightness on your Galaxy Z Flip 3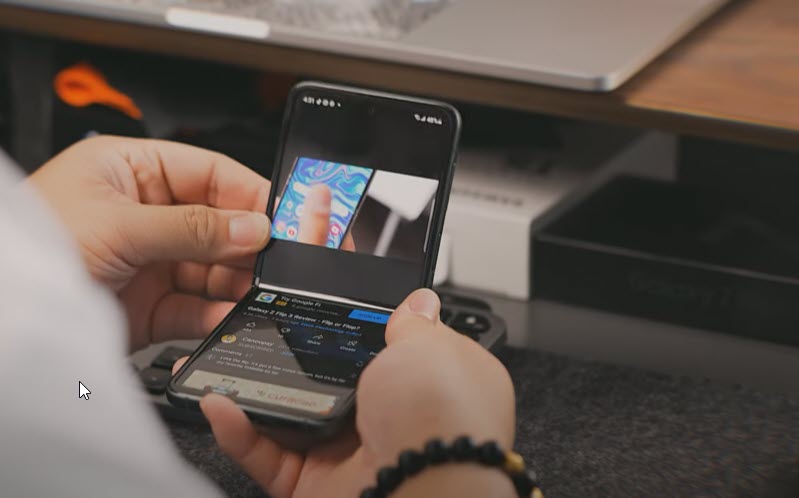 The brighter the screen of the Galaxy Z Flip 3 the more battery life it will consume. It is therefore a good idea to balance your device brightness to fit your current environment.
You can do this manually or you can enable adaptive brightness.
Adjusting screen brightness manually
Open Settings
Tap on Display
Adjust the brightness on the Brightness scale to a lower level
Enable Adaptive brightness
Open Settings
Tap on Display
Turn on the Adaptive brightness switch
Solution 5: Turn off Always On Display on your Samsung Galaxy Z Flip 3
The Always On Display feature on your device lets you view the time, date, notifications, and missed calls just to name a few even when the screen is turned off.
Although this is quite useful it can also drain the battery life which is why you should consider turning it off.
Disable Always On Display
Tap the Settings icon.
Tap Lock Screen.
Make sure the status switch beside Always On Display is turned off.
Solution 6: Reduce screen timeout on your Samsung Galaxy Z Flip 3
The screen timeout is an option on the Flip 3 to turn off the screen automatically to save battery life. The default setting is 30 seconds however you can lower this further to 15 seconds.
Open Settings
Tap on Display
Tap on Screen timeout
Select 15 seconds
Solution 7: Enable Dark Mode on your Samsung Galaxy Z Flip 3
Dark Mode switches your Flip 3 settings to a darker theme. This is beneficial for devices with AMOLED displays such as the Flip 3 since the individual pixels in a dark background will not use battery life.
Turn on Dark Mode
Tap the Settings icon.
Tap Display.
Tap the Dark option.
Why is my Samsung Galaxy phone battery draining so fast?
There are two things you can do to check why your Flip 3 battery is draining so fast. You can check if the issue occurs in Safe Mode and you can also perform a factory reset.
Run the Flip 3 in Safe Mode
If you downloaded a third party app from the Google Play Store prior to this issue happening then it's very likely that the app is causing the problem.
You should start the Flip 3 in Safe Mode to check if a third party app is causing the problem.
Safe Mode
Turn the device off.
Press and hold the Side key past the model name screen appearing on the screen.
When SAMSUNG appears on the screen, release the Side key.
Immediately after releasing the Side key, press and hold the Volume down key.
Continue to hold the Volume down key until the device finishes restarting.
When Safe mode appears in the bottom left corner of the screen, release the Volume down key.
While in Safe mode, you can now uninstall apps that are causing a problem.
If you are not experiencing the problem on this mode then it's likely caused by an app you downloaded. Find out what app this is and uninstall it.
You can then exit out of this mode by restarting your Flip 3.
Exit from Safe Mode
Press and hold the Side key.
Tap Restart > Restart.
The device will restart in standard mode and you can resume normal use.
Perform a factory reset on your Galaxy Z Flip 3
We highly recommend that you perform a factory reset on your Samsung Galaxy Z Flip 3 if the above troubleshooting steps fails to fix the problem.
Factory reset
Turn off your Samsung Flip 3.
Simultaneously press and hold the Volume up and side buttons until the device vibrates and the Android Recovery screen appears then release all buttons. Allow up to 30 seconds for the recovery screen to appear.
From the Android Recovery screen, select Wipe data/factory reset. You can use the volume buttons to cycle through the available options and the side key to select.
Select Factory data reset. Allow several seconds for the factory data reset to complete.
Select Reboot system now. Allow several minutes for the reboot process to complete.
Set up your Flip 3.
Once the reset process has completed immediately check if the issue still occurs.
Feel free to visit our YouTube channel for additional troubleshooting guides on various devices.