This post will serve as an answer to the email from one of our readers whose father just passed away. Her #SamsungGalaxyS4 and its #Gallery app failed to detect the pictures and videos. The same thing happened to the #Music app that couldn't find music files and recordings either from the phone's internal storage or from the microSD card. Those files are memories of her dad and she just wanted to retrieve or view them through the Gallery or play the recordings via Music.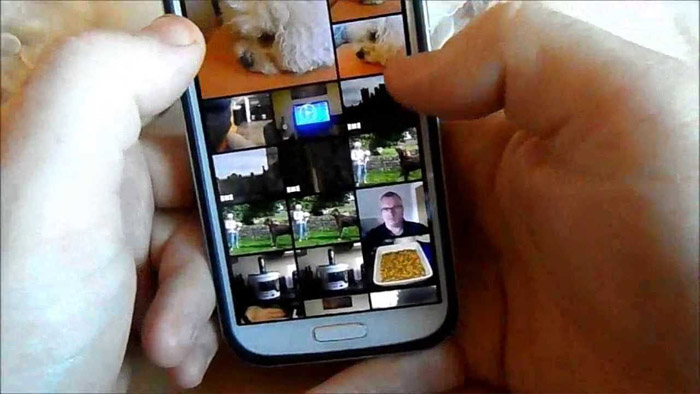 This issue can be a very minor glitch or a more complicated issue with the firmware but the good thing is those files are still in the phone and can be accessed using other methods. Before anything else, here's the actual message from Sheila…
"All of my pictures in the Gallery, all Videos, all my songs that were there when I clicked on Sound Player, they all just disappeared. They are showing up in My Files, but they won't even let me text one back to myself, then download it, it says downloading to media device, but then they still aren't in The Gallery, same with music files. I don't know how to get them back to where they were or what happened. But I am in tears right now and very desperate for any help. My Dad just passed away this week, and I am dealing with that, and this just happened and there were pictures and sound recording of my Dad. I have to get things put back to where they were. I am not very knowledgeable with my phone. If you can tell me what to do, please help me. Thank you." — Sheila
Before we go any further into our troubleshooting, if you have other problems with your phone, visit the troubleshooting page we created for the Samsung Galaxy S4. It contains hundreds of solutions to problems reported by our readers. Try to find issues related or the same as yours and use the solutions we provided. If they won't work, then feel free to contact us.
Backing up all data
Things can happen anytime while you are troubleshooting an issue involving important files. So, it's best to make a backup of those files first so that whatever happens, they will never be deleted especially that, in Sheila's case, those files are the only memory of her father.
So, before I reveal the potential solution to this problem, try to follow these…
Connect the phone to the computer using the original USB cable.
Copy the pictures and videos from the phone to the computer. More often, they're located in the DCIM folder.
Do the same thing for the music files and recordings and any other files you don't want to lose.
To backup other files, download Samsung Kies from the company's website and install it on the computer.
Launch the program from your computer and follow on-screen instructions on how to backup your data including your contacts, messages, etc.
If there's a microSD card mounted on the phone, un-mount it physically to avoid its contents being corrupted while troubleshooting.
After doing all these, you are ready to troubleshoot.
Troubleshooting
This problem isn't common but we've received several emails in the past suggesting the same thing happened to them; pictures, videos, and music disappeared without apparent reason but show using any file explorer. We really don't know what happened to the phone but here are some things you can do if this happens to you…
Step 1: Reboot the phone
This is the most basic troubleshooting procedure you can do in a bid to make those multimedia files to get detected by either Gallery or Music apps. If it were just a minor glitch in the system or a simple app crash, then rebooting the phone will fix the problem.
Step 2: Clear the cache, defaults and data of Media Storage service
This procedure has also been proven effective in addressing problems related to pictures, videos and music. Apps that handle these kinds of files also use this service for indexing. Here's what you need to do…
From any Home screen, tap the Menu key.
Tap Settings.
Tap the More tab.
Tap Application manager.
Swipe left or right to go to the All tab.
Scroll to and tap Media Storage.
Tap Clear cache.
Tap Clear data, then OK.
Tap Clear defaults.
Tap Force stop.
Reboot your Galaxy S4.
Re-enable Media Storage by following steps 1 through 6.
Let the phone sit for 3 minutes to give it time to reindex multimedia files.
Now open the Gallery and/or Music.
If this procedure was successful, you will see all your pictures and videos and be able to play your music tracks and recordings. If not, then the next step will take care of the problem for you.
Step 3: Master reset
This is going to be the last resort but don't worry because you've already backed up everything in your phone so even if you do the reset immediately, you can rest assured that all your data will be restored. You can manually copy the files back to your phone or use Kies to automate the restore process.
Switch your phone off.
Hold down the Power, Volume Up and Home buttons at the same time for about 10 seconds. Release them when the Android logo appears on the screen. This will bring up the unlock/reset menu.
To navigate through this menu, use the volume up/down buttons to scroll up and down and the power button to confirm selections.
Scroll down and select Wipe Data/Factory Reset.
Scroll down and select Yes – Delete All User Data.
When prompted, scroll to and select Reboot System Now. The phone will then reboot to its factory settings.
I hope that this tutorial helped you one way, somehow. Thanks for reading and we wish you all the best.
Connect with us
We are always open to your problems, questions and suggestions, so feel free to contact us by filling up this form. We support every Android device available and we are serious in what we do. This is a free service we offer and we won't charge you a penny for it. But please note that we receive hundreds of emails every day and it's impossible for us to respond to every single one of them. But rest assured we read every message we receive. For those whom we've helped, please spread the word by sharing our posts to your friends or by simply liking our Facebook and Google+ page or follow us on Twitter.