The #Samsung #Galaxy #S7Edge which was one of the best smartphones released last year is still considered as one of the top smartphones this year. What makes this device amazing is its overall package from its construction of mostly glass and metal, to the hardware components it uses, and the useful features such as waterproofing and dust proofing. A lot of people are using this phone right now and are quite pleased with it. There are however instances when certain issues can occur on the phone which we will be addressing today. In this latest installment of our troubleshooting series we will tackle the Galaxy S7 Edge not getting notifications from apps issue & other related problems.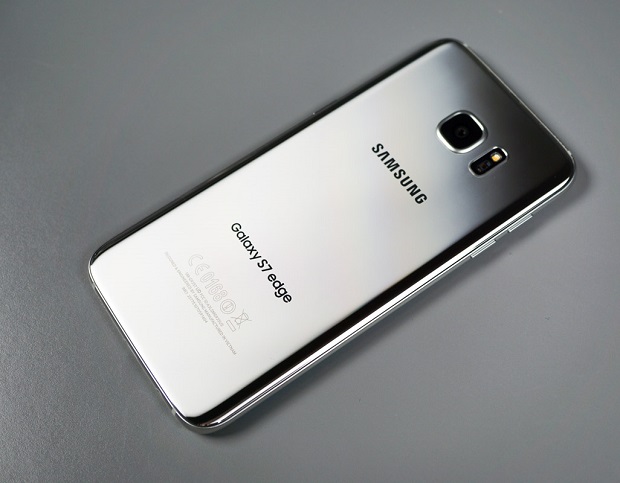 If you own a Samsung Galaxy S7 Edge or any other Android device for that matter then feel free to contact us using this form. We will be more than happy to assist you with any concern that you may have with your device. This is a free service we are offering with no strings attached. We however ask that when you do contact us try to be as detailed as possible so that an accurate assessment can be made and the correct solution can be given.  
If you would like to browse the previous parts in this series then check out this link.  
You may also reach us at our Facebook and Google+ social media accounts.
S7 Edge Not Getting Notifications From Apps
Problem: I have a Samsung galaxy s7 edge. The problem is that I don't get any notifications for YouTube, offer up, clash of clans and other apps. The ones that seem to work are fb messenger and normal messages. It tries to notify me it shows the notification at the top then glitches and disappears. It does this with all other apps shows for a sec and disappears, or sometimes just vibrates but no sound.. any help?
Solution: The first thing that you will need to do in this particular case is to make sure that the notification settings of the phone is properly set. Take note that if you have a Microsoft Exchange Activesync account set up on the phone then the lock screen notification will default to "Do not show notifications". What you will want to do first is to navigate to Apps – Settings – Lock Screen and Security. Tap the Notifications on Lock Screen then tap Content on Lock Screen then make sure show content is enabled.
You will also need to check the notification settings of each individual app that is affected by this issue.
From the home screen, tap Apps.

Scroll to and tap Settings.

Scroll to and tap Notifications.

Tap to enable  switches as needed.
In case the settings are correct but the issue still occurs then the next step is to check if an app you downloaded is causing the problem. To do this you need to start the phone in Safe Mode. In this mode only the pre-installed apps. If the issue does not occur in this mode then it could be caused by an app you downloaded. Find out what app this is and uninstall it.
In case the issue still occurs even in Safe Mode then this could already be caused by a software glitch. You should then consider doing a factory reset to fix the problem. Take note that the reset will erase your phone data so make sure to backup your data before proceeding with this.
S7 Edge Keeps On Rebooting Gets Hot After Nougat Update
Problem: I have updated my phone to Nougat 7.0. After i did the upgrade the phone boots up normally. The fingerprint doesn't work so i put the pin another problem is that the keyboard won't show up and I tried to check for new upgrades but it didn't work. So the phone works for a couple of minutes and then it just goes to rebooting again and it gets real hot.
Solution: Does your phone have a microSD card installed? If it does have one then try removing it as sometimes if this card has developed some corrupt sectors it can affect the way the phone works. You should also check if any of your apps need to be updated by going to the Google Play Store My Apps section. From here you will get a list of the apps that needs to be updated. You should update them accordingly.
In case the issue persists then this is most likely caused by some form of old software data that has not been completely removed during the update process. What you should do right now is to backup your phone data then do a factory reset from the recovery mode.
In case the problem still occurs after the reset then it's possible that this is already caused by a hardware issue. The best thing to do in this case is to bring the phone to a service center and have it checked.
S7 Edge Got Wet Not Turning On
Problem: galaxy s7 edge my phone got wet in the sea and then it didn't work for two days and it was fully charged today it's not wet i plug it and it shows me that the battery is charging 0% and then the loading screen comes but it reboot again it doesn't pass the loading screen and the battrey 0 please help i need it very much
Solution: Although this phone has a waterproof feature there are still instances when water can get into the device and cause damage to the internal components. What you should do right now is to make sure that the phone is dry by wiping its external with a dry cloth. Once this is done place the phone in a bag of rice for at least 48 hours. The rice will absorb the moisture inside the device. Try charging the phone for at least 20 minutes after this then turn it on. If the issue still persists then chances are the phone has been water damaged in which case you will need to bring it to a service center and have it checked.
S7 Edge Screen Turned Black
Problem: My Samsung S7 Edge was starting. I entered my pattern code and then everything turned black except the return key and tab key. Not even the lights at the top are blinking. They tell me that I need to replace the screen. Please let me know if this is what needs to happen. I have this phone less than 1 year about 9 months and i have been having problems with it since 2 months after purchase. I do not know the android version.
Solution: You should first check if it is indeed the screen that is causing the problem by starting the phone in recovery mode. If the screen works in this mode then the problem could be caused by a software glitch in which case you will need to perform a factory reset in this mode. Take note that the reset will erase your phone data. If the screen does not work in this mode then it's most likely damaged. You should have the display replaced at a service center if this is the case.
S7 Edge Com.Android.Phone Has Stopped Error
Problem: I am unable to get text alerts from apps or from messages that give me the option to "REPLY YES to receive text alerts". When I reply Yes, unfortunately, the messages does not send and I get a pop up. Com.android.phone has stopped. It says to close the app. I have already tried to wipe out all data and cache. Nothing works. Please help me.
Solution: What you will want to do first in this case is to make sure that your phone is able to send text messages to premium numbers. You can make sure that this happens by checking the phone settings.
Tap on Settings

Tap on Applications

Tap on Application Manager

On the upper right side of the screen tap on More then select Show System apps.

Look for Message Service then tap it.

Change the setting for " Send premium text message" to Always allow.
Once this is done try to check if the problem still occurs. If it does then proceed with the steps listed below.
Clear the cache and data of the Phone app from the application manager

Clear the cache and data of the SIM toolkit from the application manager

Wipe the cache partition of the phone from the recovery mode.

Backup your phone data then do a factory reset.
S7 Edge Stuck In Samsung Logo After Rooting
Problem: I tried to root my android S7 Edge (G935F) by using ODIN and CF Autoroot. The process got stuck (after rebooting) on the Android logo. No matter how long I wait. It's unresponsive and only seems to go into Download Mode (which from there, I can press volume down for a reboot). Nothing else is working.
Solution: It's very likely that the phone software has been corrupted during the rooting process. What you will want to do right now is to flash the phone with its updated firmware file using Odin. You can download the firmware file of your device from the Sammobile website.
S7 Edge Authentication Failed When Setting Up Email
Problem: I am trying to set up the e-mail but I got error saying authentication failed, and not able to set up account.  I have been using  Android system for long time and it is first time(device) happening.  Please let me know what is wrong and its solutions.
Solution: You should double check the information that you have entered for the email such as the server settings, password, port number, etc. You should also check if you have the 2 step authentication activated for your account in which case you will need to generate an app specific password.