How to troubleshoot your #Samsung Galaxy S7 Edge (#GalaxyS7Edge) that can no longer attach avatars created by #Bitmoji using the messaging app.
What to do if your phone keeps on telling you that you have a lot of apps that need to be updated.
What you should do if your brand new phone can't even get past the initial setup process.
The S7 Edge is supposed to backup photos at night over Wi-Fi but it's now syncing every 3 minutes.
One of our readers is wondering whether there's an option that would allow him to move to the next unread message after deleting one and if the continuous scrolling still exists on the S7 Edge.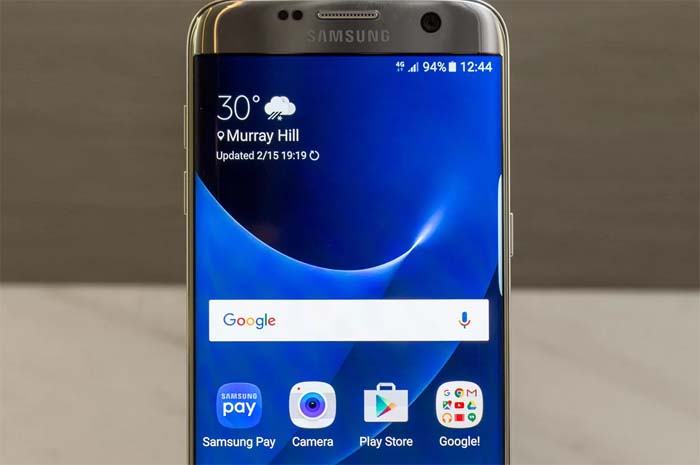 If you're an owner of the Samsung Galaxy S7 Edge or any Android smartphone for that matter, you must have encountered issues regarding some of your apps may it be a minor crash, freezes, lags or more complicated problems that may affect the general performance of your device.
In this post, I will address some of the problem we received from our readers including an issue with Bitmoji wherein the user said she can no longer attach avatars to her text messages. The thing about these problems is that they may be caused by the app itself, other apps or the firmware. You can only fix the problem, or at least get rid of the app that's causing it, if you've successfully ruled out one issue at a time.
Read on to learn more about these issues and how to tackle them in case you'll encounter one in the future. If you've already contacted us regarding a related concern, try browsing below to see if yours is among the problems I cited here. If not, try visiting our troubleshooting page as we've already addressed a lot of issues with this phone.
Feel free to use the solutions or troubleshooting procedures we suggested. You may also contact us if you need further assistance. All you need to do is fill up our Android problems questionnaire accurately. Provide us with the information we need as well as accurate description of the problem and we'll do the rest for you.
Q: "I have installed the Bitmoji avatar app, I have followed the troubleshooting steps sent by the company and still nothing.  When I go to attach the bitmoji to a text message it says "unable to attach file", but it attaches to group me, WhatsApp, Facebook, etc. Not sure what's wrong. I've reset,  changed the keyboard and changed the app. Nothing fixes it."
A: There are a lot of people who encountered this problem. Most of them said that they were able to use the app and attach bitmojis to their text until recently. Most of those that complained are Galaxy owners, which made us to believe that it's a firmware related problem since many of the reports indicate they recently updated their device and then this problem happened.
Assuming it's a firmware-related problem, it can't be fixed until Samsung rolls out another update or Bitmoji's developer releases another update to also address it. However, to rule out the possibility that it's just an app issue, try these things:
Close Bitmoji and open it again.
Try to see via Play Store if there's an update available for the app and install it.
Clear it's cache and data.
Uninstall and reinstall it.
Q: "My phone tells me I have 33 galaxy updates available but when I go to the update page there are only 2 apps that need updates. I updated them and the next day it tells me I have 33 updates available."
A: Are you seeing a notification or a webpage? If it was the latter that's prompting you, it might be an ad or something that tells you to download something once you visit the page. As you said, you already found out there were only 2 updates and if by "galaxy updates" you meant Samsung apps, then there would be 33 of them in your phone. You may also try to open Play Store and go to My Apps page and see if there are apps that need updating. Once you've done that and you're seeing that same notification, then it really must be an ad.
If it were a notification, however, just make sure you updated every app and then clear the cache partition to get rid of old caches:
Turn off your Samsung Galaxy S7 Edge.
Press and then hold the Home and Volume UP keys, then press and hold the Power key.
When the Samsung Galaxy S7 Edge shows on the screen, release the Power key but continue holding the Home and Volume Up keys.
When the Android logo shows, you may release both keys and leave the phone be for about 30 to 60 seconds.
Using the Volume Down key, navigate through the options and highlight 'wipe cache partition.'
Once highlighted, you may press the Power key to select it.
Now highlight the option 'Yes' using the Volume Down key and press the Power button to select it.
Wait until your phone is finished wiping the cache partition. Once completed, highlight 'Reboot system now' and press the Power key.
The phone will now reboot longer than usual.
Q: "New phone. When adding my existing Google account, I enter the Gmail email address and press next. Does not reach the next screen to enter a password. Same if I try to use the same screen to create a new account instead. I've tried factory reset, and have disabled 2 factor authentication."
A: Apparently, it's a firmware issue and the only thing you can do about it is have it replaced with a new one while you still can. There's no point in troubleshooting a brand new phone that already has an issue out of the box.
Q: "My phone is set to only backup it's pics and info at night over WiFi.  Instead, it is syncing about every three minutes. I've don't everything I know to do and followed instruction after instruction online. Thank you so much for creating this forum, you've helped me with several phones already! Please let me know your thoughts, Christine."
A: If you're using Google Photos to manage your pictures and backups, I don't think it has an option to schedule the backup process, although you can set it to backup only when on Wi-Fi or mobile data. If you're connected to mobile data most of the day and only has access to Wi-Fi at night, then you just have to check if the Photos app is allowed to backup pictures even over mobile data. You need to change that to just Wi-Fi.
On the other hand, if you're using a different app, as much as we can, we really can't help you simply because we don't have a clue what app it is.
Q: "2 Questions/Deal breakers.
How to move to the next unread message after deleting an email, instead of returning to the inbox every single time.
How to make the screen rotation to continuously scroll like on the S5. (Scrolling from page 1 to page 5 without having to go all the way left)."
A: As to the email issue, there's no setting that would allow you to automatically move (open) to the next unread message after deleting one. You'll be brought to the inbox to view the headers of other messages regardless whether they're read or unread.
About the other issue, if you meant the continuous scrolling, such feature no longer exist on the S7 variants. Samsung took it away for some reason, although, I myself found it useful.
Connect with us
We are always open to your problems, questions and suggestions, so feel free to contact us by filling up this form. This is a free service we offer and we won't charge you a penny for it. But please note that we receive hundreds of emails every day and it's impossible for us to respond to every single one of them. But rest assured we read every message we receive. For those whom we've helped, please spread the word by sharing our posts to your friends or by simply liking our Facebook and Google+ page or follow us on Twitter.