The first thing that you will notice about the #Samsung #Galaxy #S6Edge is its curved display. Design wise the display looks quite amazing and is even better when you hold it. In terms of specifications the phone uses a 5.1 inch Super AMOLED display with a resolution of 1440 x 2560 pixels. It's good for various multimedia work as images on the screen appear vibrant and lifelike. While the screen of this phone is one of its main features there are instances when certain issues can occur on it. In this latest installment of our troubleshooting series we will tackle the Galaxy S6 edge screen is flashing issue & other related problems.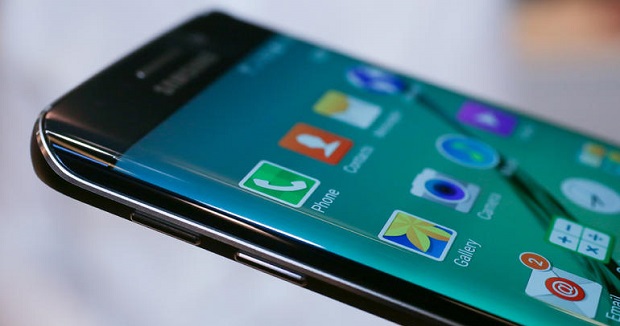 If you own a Samsung Galaxy S6 Edge or any other Android device for that matter then feel free to contact us using this form. We will be more than happy to assist you with any concern that you may have with your device. This is a free service we are offering with no strings attached. We however ask that when you do contact us try to be as detailed as possible so that an accurate assessment can be made and the correct solution can be given.  
If you would like to browse the previous parts in this series then check out this link.  
You may also reach us at our Facebook and Google+ social media accounts.
S6 Edge Screen Screen Is Flashing
Problem: My phone was working fine last night but when I woke up 3/4 of the screen is flashing whenever I touch any of the buttons. I tried using all of the steps recommend but nothing has worked so far. The screen is cracked as well so that might have something to do with it?
Solution: If your screen is cracked then there's a possibility that this could be causing the problem. You should however try to eliminate any other possible factor that could cause this problem which we have listed below.
Try to check if an app installed in your phone is causing the problem by starting the phone in Safe Mode. If the issue doesn't occur in this mode then an app you downloaded could be causing the problem. Find out what app this is and uninstall it.

Start your phone in recovery mode. If the screen does not flash in this mode then the problem could be caused by a software glitch. You should do a factory reset if this is the case. Take note that this will delete your phone data so make sure to have a backup ready.
If the above steps fail to fix the problem then you should bring your phone to a service center as you might need to have the display replaced.
S6 Edge Screen Turns White And Flickers
Problem: Hello! So, While playing football, someone kicked me and it hit my phone which was in my front pocket. The edge screen on the right side cracked and it's been a day since this happened. Now, whenever I use my phone, its screen turns white and flickers, then I have to lock it and unlock it again. I don't know what to do. PLS HELP!!!!
Solution: It's possible that the cracked display is causing the screen to turn white and flicker. In this case you should follow the troubleshooting steps listed above. Try checking first if an app installed in your phone is causing the problem by starting the device in Safe Mode. If the problem disappears in this mode then it could be caused by an app. Find out what app this is and uninstall it. If the issue still occurs even in Safe Mode then proceed with a factory reset. Take note that you should backup your phone data before doing the reset. Once the reset is complete do not install anything in your phone just yet. Try to check first if the issue still occurs. If it does then I recommend that you have your phone checked at a service center. It's possible that the display will have to be replaced.
S6 Edge Screen Is Black After Phone Got Wet
Problem: HI, my phone got wet twice. i bathe it in 99% alcohol and let it dry in rice for a day. unfortunately  the screen is still black. i can hear the phone ring distortedly and my car can still pick up the Bluetooth automatically and read the text messages and phone calls but i can't see anything on the screen. Is there still any chance i can recover it with losing everything?
Solution: It looks like the phone display got water damaged since it is the only component that doesn't seem to work. If you bring your device to a service center and have the display checked and possibly replaced then you won't lose your phone data.
S6 Edge Flickering After Phone Got Cold
Problem: S6 Edge Screen Flickering after phone get cold from AC  i have Keep my phone in room for 6 hours with AC on 16°C when i come back phone screen flickering with pink and white and red. (lower section of screen) when i touch there is water water moisture on screen. it has been just 3 days after i bought it. it work fine until now. it unlock when i use my fingerprint. but touch does not work on flickering area.
Solution: The moisture might have damaged the digitizer of your screen which is why touching the flickering area doesn't work. To fix this issue you need to check first if the phone software is causing the problem by backing up your phone data and doing a factory reset. If after the reset the issue still occurs then it's possible that the digitizer has been damaged. Have this checked at a service center.
S6 Edge Screen Turns Sepia
Problem: Hi, I have a samsung S6 edge and while using it, my screen turned SEPIA by it self, just all of a sudden. It isn't something that I can turn back with the settings and I have tried a lot of things, even a hard reset but the screen still is a sepia kind of color…. Is there please a solution for this. PS: I have noticed that when I rotate my screen, the colors are back as bright as usual but it goes back on Sepia when it is on Portrait mode.
Solution: You might have activated the negative screen setting of your phone. Try going to Settings – Accessibility – uncheck negative colors. If the problem still occurs even when this option is unchecked then you should have this checked at a service center as there might be something wrong with the phone display.
S6 Edge Screen Burn-In
Problem: Hi so i have a galaxy s6 edge and my problem is that the name of the phone that appears when you turn on the phone can be seen even when i use apps likes facebook . I can use apps with no problem but the text in the background bothers me . Can you help me please ?
Solution: One common issue of a Super AMOLED display is that it is prone to a screen burn-in problem. While this doesn't affect the performance of the device it can be distracting sometimes. This is usually caused by the screen displaying the same image most of the time until the image gets "burned" into the screen. One way to avoid this is for the phone not to show the same image for an extended period of time. In this case though the screen is already suffering from this problem. You can try to backup your phone data then do a factory reset to check if the issue is caused by the phone software. If the issue still occurs after the reset then a permanent fix would be to have the display replaced.
Feel free to send us your questions, suggestions and problems you've encountered while using your Android phone. We support every Android device that is available in the market today. And don't worry, we won't charge you a single penny for your questions. Contact us using this form. We read every message we receive can't guarantee a quick response. If we were able to help you, please help us spread the word by sharing our posts with your friends.