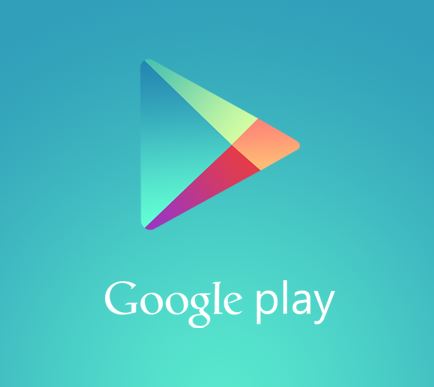 Here's another compilation of some of the app problems shared by member of our community. App issues may look varied but they usually have universal solutions, especially those caused by poor coding. We hope that this post can help you fix your own app issues.
These are the specific topics mentioned here today:
If you are looking for solutions to your own #Android issue, you can contact us by using the link provided at the bottom of this page.
---
Problem #1: Galaxy S6 Recent Apps button not working
Hi there. Ok so I noticed that my recent apps soft key button had stopped working about a week ago. I hadn't downloaded anything new on my phone for it to quit working. But now it wants to go off on it's own. I could be in the middle of doing anything on my phone (texting, playing a game, writing this email) and it will go into split screen, or bring up my recent apps, go back to the home screen, back to split screen. I mean just a constant cycle of that. It will quit for like 30 minutes but then it'll just start back up. I've already did a soft reset and that didn't work so i did a factory reset and that didn't help either. Is there a fix for this or do i need to just get a new phone? — Janette
Solution: Hi Janette. We don't know if this issue can be fixed by doing some software solutions that usually provided in our site. Since you have already tried to factory reset, the next best thing to try is booting the phone in safe mode. This is especially helpful if you simply re-install your apps after a factory reset without observing the device thoroughly. While in safe mode, the device will prevent third party applications from running. If one of the installed apps is the source of the issue, it shouldn't run. We suggest that you let the phone run in safe mode for at least 24 hours so you can observe it properly. Here are the steps on how to restart in safe mode:
Press and hold the Volume Down and Power keys for 20 to 30 seconds.
Once you see the Samsung logo, release the Power key immediately but continue pressing the Volume Down key.
Your phone should continue booting up and you will be prompted to unlock your phone as usual.
You will know if the phone successfully booted in safe mode if the text "Safe mode" is displayed at the lower-left corner of the screen.
If you think that one of your apps is to blame, try to remove all your installed applications until the issue is gone. Otherwise, call Samsung or your carrier for a warranty repair or replacement.
Problem #2: Galaxy S6 missing calendar notifications on status bar
Hello. I no longer receive calendar notifications on my screen. It used to be that when a reminder was scheduled, it would take over my screen and allow me to snooze and/or dismiss. Now nothing happens but a tiny vibration. I have notifications set to on and set as priority, but it still doesn't work.
Also, how do I get the native email app to show the email icon in the status bar when I have emails waiting to be read? Thank you. — Will
Solution: Hi Will. Did you install any recent Android update or app update before noticing that you're missing calendar notifications? Some updates change how an app or apps behave so there only so much that you can do about it. If you did a calendar app update before, try to uninstall that update under app info screen to see the difference. Here's how:
Go to Settings.
Proceed to Applications.
Select Manage Applications/Application Manager.
Tap the All tab.
Look for Calendar app and tap it.
From there, you will see the Uninstall button.
If the app an question was not updated, try to boot your phone in safe mode and see if a reminder will popup like before. If nothing changes, a firmware glitch may be reason. Make sure to do a factory reset by following these steps:
Turn off your Samsung Galaxy S6 Edge.
Press and hold the Volume Up, Home and Power keys together.
When the device powers on and displays 'Power on logo', release all keys and the Android icon will appear on the screen.
Wait until the Android Recovery Screen appears after about 30 seconds.
Using the Volume Down key, highlight the option, 'wipe data/factory reset' and press the Power key to select it.
Press the Volume Down button again until the option 'Yes — delete all user data' is highlighted and then press the Power key to select it.
After the reset is complete, highlight 'Reboot system now' and hit the Power key to restart the phone.
For the email notification question, try to delete the app's cache and data to force it to show notifications on the status bar.
Problem #3: Galaxy S6 calendar stops syncing
I work off of Outlook in my office/on my desktop computer. My calendar has been syncing fine with the calendar on my S6. That includes both ways – enter calendar info on phone, it syncs to Outlook calendar on desktop – enter calendar on desktop/Outlook, syncs to phone. 
All of a sudden, this Sunday (12/13) it stopped doing that and is no longer syncing in either direction. I have: (1) Completed all system updates; (2) Gone to "Accounts" and Microsoft Exchange and checked – and it shows that the Calendar is synced/up-to-date based on date and time (but yet it's not actually synced); (3) but then when I go into my email, and access Settings through that avenue – it shows that the last calendar sync was on 12/13/15 – I turn it off and then back on, and that does not re-sync it/does not work.
I restarted my phone and also restarted Microsoft Outlook.  That also did not help.
I need help! As it's impacting my work organization! — Jan
Solution: Hi Jan. Since we are working with two apps (phone calendar and desktop calendar), the problem may be triggered by any of them. Here are the options that you can do in this situation:
Wipe cache partition of the Galaxy S6
This is an effective solution if a sync issue follows an update or any firmware-level modification. Simply follow these steps:
Turn off the device.
Press and hold the following three buttons at the same time: Volume Up key, Home key, and Power key.
When the phone vibrates, release the Power key but continue to press and hold the Volume Up key and the Home key.
When the Android System Recovery screen appears, release the Volume Up and Home keys.
Press the Volume Down key to highlight 'wipe cache partition.'
Press the Power key to select.
When the wipe cache partition is complete, 'Reboot system now' is highlighted.
Press the Power key to restart the device.
Clear cache of email app on Galaxy S6
Deleting outdated or corrupted app cache may also be a good solution in this case.
Go to Settings.
Proceed to Applications.
Select Manage Applications/Application Manager.
Tap the All tab.
Look for email app and tap it.
From there, you will see the Clear Cache and Clear Data buttons.
Reconfigure your accounts on your devices
Finally, if the solutions above won't work consider deleting and recreating your email account on both devices is a must.
Problem #4: Galaxy S6 keyboard won't go away
A "phantom" keyboard stays on my screen. It seems to register keystrokes through haptic touch but does not type, nor will the keyboard minimize from my screen. It also remains on the lock screen with the only option to wait 5 minutes for it to disappear, or restart my phone.
I have already done a factory data reset, tried using SwiftKey and standard keyboard before SwiftKey is installed, using TouchWiz and some other gui, and the problem will not go quietly. My next step is to install vanilla android if I can't resolve the issue. Many thanks. — Damon
Solution: Hi Damon. We cannot recall anyone reporting this problem you are describing so we have no way of knowing what its exact cause might be. A third party keyboard or app is probably behind the "phantom" keyboard. Try to boot in safe mode to see if it remains. If nothing changes, reverting to stock firmware may help you fix the problem.
Problem #5: Galaxy S6 Edge contacts keep disappearing
I have set up people from my contacts on the People Edge over and over, but they keep disappearing.  Sometimes one will stay and the other will go (so far, I only put two people on the Edge)  – no consistency as to which stays and which disappears —  today they both disappeared.  The gray edge tab is still there, but when I pull it out, it shows that all my People slots are blank.  It's not so hard to keep adding them back in, but it's tedious and I don't see why I should have to keeping doing this. Any thoughts? (My contacts are synched from my Microsoft Exchange contacts, but I can't see any reason that would be a problem. . . . ) Thanks. — Andrea
Solution: Hi Andrea. Some readers reported a similar problem months ago so the bug behind this must still be unpatched until now. The only potential solutions that you can do are limited to basic software troubleshooting. You can refer to the previously published post for this issue here.
Problem #6: Galaxy S6 email accounts not syncing
My issue is regarding my emails; I have a Hotmail and Yahoo account set up on my phone in the email app already on the phone. These always worked fine and I had no problems with them until I recently did a factory reset on my phone because of battery issues. I then set my emails up again and since then they don't work as well as they used to. For example, if I delete an email on my phone when I log on to a computer or another device the emails won't be deleted and if I send an email from the computer they won't be in my sent folder on my Samsung email app. Also, my folders are not available on my phone whereas they used to be. This is proving to be quite annoying and  I wonder how I could get it back to how it used to be?  — Salihah
Solution: Hi Salihah. We can't see any reason why an app would behave differently after reconfiguring your account unless you have changed some settings. Try to recreate your email accounts and make sure that you use IMAP as server type. Also, make sure that all sync options, both for the phone and the app, are enabled.
---
Engage with us
If you are one of the users who encounters a problem with your device, let us know. We offer solutions for Android-related problems for free so if you have an issue with your Android device, simply fill in the short questionnaire in this link and we will try to publish our answers in the next posts. We cannot guarantee a quick response so if your issue is time sensitive, please find another way to resolve your problem. 
When describing your issue, please be as detailed as possible so we can easily pinpoint a relevant solution. If you can, kindly include the exact error messages you are getting to give us an idea where to start. If you have already tried some troubleshooting steps before emailing us, make sure to mention them so we can skip them in our answers.
If you find this post helpful, please help us by spreading the word to your friends. TheDroidGuy has social network presence as well so you may want to interact with our community in our Facebook and Google+ pages.