Among all of the flagship phone models released last year the #Samsung #Galaxy #S7 stands out on top as this device is well designed and can almost be considered as a perfect smartphone. Almost, because although it comes with great features that consumers are looking for such as a microSD card slot, waterproofing, dustproofing, and a great camera just to name a few there are a few minor details that the company can improve on this device. A lot of people are using this phone right now as their reliable daily driver without experiencing any issues. There are however instances when certain problems can occur on this phone which we will be addressing today. In this latest installment of our troubleshooting series we will tackle the Galaxy S7 battery gets drained while charging issue & other related problems.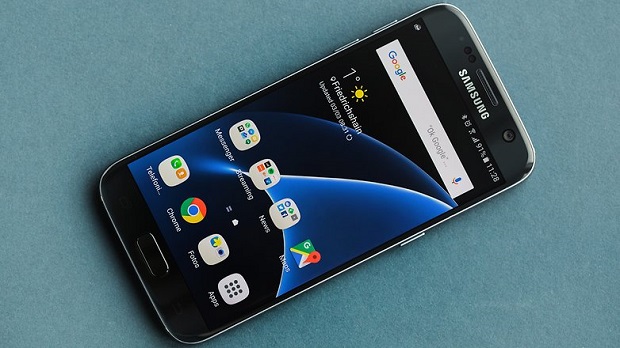 If you own a Samsung Galaxy S7 or any other Android device for that matter then feel free to contact us using this form. We will be more than happy to assist you with any concern that you may have with your device. This is a free service we are offering with no strings attached. We however ask that when you do contact us try to be as detailed as possible so that an accurate assessment can be made and the correct solution can be given.  
If you would like to browse the previous parts in this series then check out this link.  
You may also reach us at our Facebook and Google+ social media accounts.
S7 Battery Gets Drained While Charging
Problem: My battery on my Samsung S7 drains while it's charging but still gets overheated. It only charges when it is switched off and even then it does so very slowly (about 3% every half hour). I've tried the power button and Volume button methods to fix it but the Samsung S7 logo doesn't show up on the screen. All background apps have been put to sleep but it doesn't seem to have done anything. I' m wondering what other method I should do to solve this problem or if I should see a specialist, I've had this phone for a month and the problems started this week.
Solution: What you will want to do first in this case is to eliminate the charger as a possible factor that could be causing this problem. In order to do this you need to perform the troubleshooting steps listed below.
Clean the charging port of your phone using a can of compressed air. Make sure that any dirt or debris stuck in this pot gets removed.

Try charging your phone first using a different charging cord then check if the problem occurs.

Try charging your phone using a different wall charger then check if the problem occurs.

Check if your phone can charge from a computer USB port. If it charges this way then the problem could be caused by a damaged pin in the charging port. You will need to have this checked at a service center.
In case the above steps fails to fix the problem then the next step is to check if a software glitch is the culprit. To do this you will have to backup your phone data then do a factory reset. Once the reset is complete do not install any apps yet. Try to check first if the issue still occurs.
Should the above steps fail to fix the problem then it's time to bring the phone to a service center and have it checked.
S7 Ads Keep Appearing On Screen
Problem: I have a Galaxy s7. It's only connected to wifi I haven't activated the phone yet. Recently, literally every 30-40 seconds ads pop up in the middle of taking a picture, scrolling on Facebook. Or even when I'm not doing anything on the phone… I've looked through some of your troubleshooting and when I go to recent apps when the add pops up I can't find what app it is that is making these malicious ads come up. I've tried going to the application manager to see what app it could be, but there is nothing on my phone that matches the description of the logo on recent apps.. I'm not sure what else I can do .. PLEASE HELP!!
Solution: It's very likely that you might have installed a certain app in your phone that is causing these ads to appear. What you will want to do right now is to check if these ads still appear when your phone is started in Safe Mode. If it doesn't appear then it is most likely caused by an app. Find out what app this is and uninstall it.
In case the ads still pop up in Safe Mode then your other option is to perform a factory reset. Take note that this reset will erase your phone data so make sure to have a backup copy before doing this.
S7 Moisture Is Detected Error
Problem: I had my phone in seawater and the phone works fine but the charger port won't work as it says 'moisture is detected'. I've had it in dry pasta for about a day now and it still doesn't work. Is there no chance of it drying out now or will I need to get it repaired? Thanks NB I am not sure what Android version I'm using so I put 'other'
Related Problem: I have a Samsung galaxy s7 and it says moisture has been detected charger/USB. But the phone charger but if I'm trying to transfer a movie to my TV it has no signal.
Solution: When your phone gets the moisture is detected error it will not be allowed to charge. This is a safety measure of the device whenever it detects any presence of liquid in the charging port which could damage the phone if a charger is connected. What you will want to do first in this case is to make sure that this port is dry. Use a vacuum to take out any moisture in this port. You can also use a hair dryer as what other people are doing to eliminate the moisture.
In case the issue still persists then proceed with the troubleshooting steps listed below.
Try using a different charging cord and wall charger to charge your phone.

Check if a software glitch is causing this problem by backing up your phone data and doing a factory reset. Once the reset is complete check if the issue still occurs.
If the above steps fails to fix the problem then you will need to bring the phone to a service center and have it checked.
S7 Apps Not Working On Mobile Data Connection
Problem: I just bought a straight talk galaxy s7 about 3 weeks ago and i had been on wifi for most of the time but i just recently noticed that if i'm using my mobile data only then the only apps that work are youtube and snapchat, my hulu and facebook apps wont load an say there's no internet connection, ive called straight talk and they said that everything is good on there end and i also tried uninstalling and reinstalling the apps and restarting the phone, i also took out the sim card and put it back in, i've tried just about everything i could find on the internet and still couldn't fix it, any suggestions.
Solution: What you will want to do first in this case is to check the data usage setting of the apps that are affected. You can do this by going to Settings – Connections – Data Usage. From here try turning off data saver and under Bill cycle make sure to turn off the limit mobile data usage switch.
If the issue still remains then check if you have installed a security app in your phone and try uninstalling it if your phone has one.
If the above steps fails to fix the problem then you should consider doing a factory reset. Make sure to backup your phone data before doing the reset.
S7 microSD Card Can't Be Accessed
Problem: Hi there I have a samsung galaxy s7 and have returned from holiday only to find I can't access my sd card. The card does not display in gallery or on the memory test in maintenance. I have tried the card in another s7 and does not display there either. It was working fine yesterday as accessed taken pictures. Your help in this matter would be very much appreciated.
Solution: You should try removing the microSD card from your phone then let your computer read it. You will need a card reader to do this. If your computer can't read the card then it's most likely corrupt already. The best thing you can do right now is to replace it with a new one.