Welcome to another installment of our troubleshooting series where we aim to assist our readers fix the #Samsung Galaxy #S5 issues that they are experiencing. In this latest installment of the series we will tackle the Galaxy S5 battery won't charge issue & other related problems. Some phone owners may have experienced this issue when the phone battery becomes low and when they connect its charger it doesn't charge at all. We will tackle issues of this nature sent to us and provide the best possible troubleshooting steps below.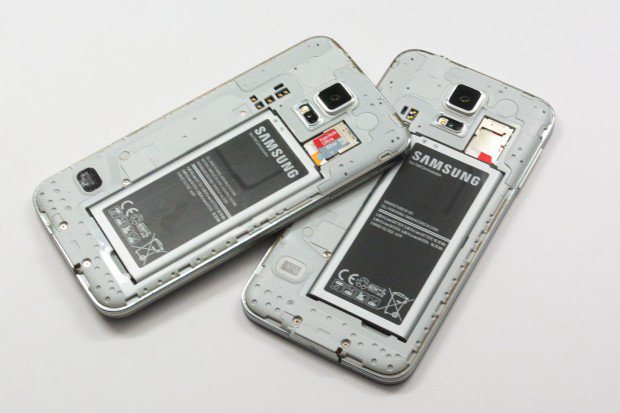 If you own a Samsung Galaxy S5  or any other Android device for that matter then feel free to contact us using this form. We will be more than happy to assist you with any concern that you may have with your device. This is a free service we are offering with no strings attached. We however ask that when you do contact us try to be as detailed as possible so that an accurate assessment can be made and the correct solution can be given.  
If you would like to browse the previous parts in this series then check out this link.  
You may also reach us at our Facebook and Google+ social media accounts.
S5 Battery Won't Charge
Problem: Battery won't charge. I've ruled out possibility of cable/adapter as these both work on other phone. Few days ago the adapter that came with the phone from Samsung didn't work anymore. Replacing it with Apple iPod USB power adapter worked for just few days. Now this also seems to be insufficient.  Any other suggestions are welcome.
Solution: If you have already isolated the charger block and cord which isn't causing the problem then the next step is to check the phone charging port. See if it has any dirt or debris which could interfere with the charging process. If necessary, clean the port with a can of compressed air or cotton bud dipped in alcohol.
The next suspect that you should consider is the battery itself. If this battery is faulty then it may not charge at all. Try using a different battery on your phone then see if this solves the issue.
One last troubleshooting step that you can do is a factory reset. This allows you to eliminate any software related issues that could cause this problem. Just remember to backup your phone data first before performing this procedure.
If the above troubleshooting steps fail then I suggest you have your phone checked at an authorized service center.
S5 Turns Off When Unplugged From Charger
Problem: Everytime I unplug my phone it turns off even when the battery says 100%.  Then, when I plug it back in to charge this charging battery shows with flashing green dot at the bottom of the battery but it stays as 0%.  I can't turn it back on unless I press the power, volume down, plus home buttons all together.  When I do that it turns on normally but my battery is back at 0% slowly charging.  However, I can never unplug it from the wall or it dies again.
Solution: In cases such as this the problem is usually caused by a weak battery. Try getting a new battery then see if this fixes the problem.
S5 Won't Charge Drains Battery Quickly
Problem: This is the second time I've had this same issue. I flew across time zones with the phone in airplane mode. When I landed, to get it to update location, time etc, I had to reboot. Now it won't charge. It drains battery faster than it charges. I've done the power/volume down reboot twice. I'm at a loss
Solution: The phone is experiencing two issues right now. First, it won't charge. Second, the battery drains fast.
To resolve the charging issue
Try using a different charger and charging cord

Clean the charging port of your phone using a can of compressed air or cotton bud dipped in alcohol.
To resolve the battery drain issue
Wipe the cache partition of your phone from the recovery mode. Sometimes corrupt temporary data can cause this problem.

Start your phone in Safe Mode then check if the issue still occurs. If it doesn't then it's most likely caused by an app. Find out what app this is and uninstall it.

Backup your phone data then do a factory reset
If the both problems still occur then consider getting a new battery.
S5 Not Charging After Getting Wet
Problem: My phone was in my waterproof jacket's pocket as I was outside in the rain.  Apparently it was enough moisture to get into the phone.  I pulled my phone out of my pocket to use it (about 20 minutes after using it) and it had a green screen.  I tried to turn it off, but nothing was functional…couldn't turn it off or on.  Now after several days, it won't charge or turn on or do anything.  I am hoping to get the pictures of my kids off it!
Solution: You should first make sure that the phone is completely dry by placing it in a bag of rice for at least 24 hours. Once this is done try using a new battery on your phone then check if it charges. If the phone does not charge then you need to bring it to an authorized service center and have it checked.
S5 Does Not Charge
Problem: Hello. Phone has been sitting on a shelf and has not been turned on since August. Phone will not turn on. It has been charged overnight, I have tried alternative charger, used a socket and my computer and nothing. When I plug in to my computer, computer does not read the phone. Not sure what to do next. Thanks!
Solution: What you want to do in this case is to use a new battery on your phone since this issue could be caused by a dead battery. Make sure to charge the new battery at least 20 minutes before turning the phone on.
Feel free to send us your questions, suggestions and problems you've encountered while using your Android phone. We support every Android device that is available in the market today. And don't worry, we won't charge you a single penny for your questions. Contact us using this form. We read every message we receive can't guarantee a quick response. If we were able to help you, please help us spread the word by sharing our posts with your friends.