The #Samsung #Galaxy #S6 is where the design change in flagship models of the South Korean giant started. While previous generation Galaxy devices used mostly plastic materials for its body this model now sports a mostly glass and metal exterior. It also does not have a user removable battery making the device quite solid and premium looking. While this phone does have several pros there are also some cons such as a lack of water resistance and a rather short battery life. Speaking of battery life this is the area which we will tackle today as we address the Galaxy S6 won't charge after drop issue & other related problems.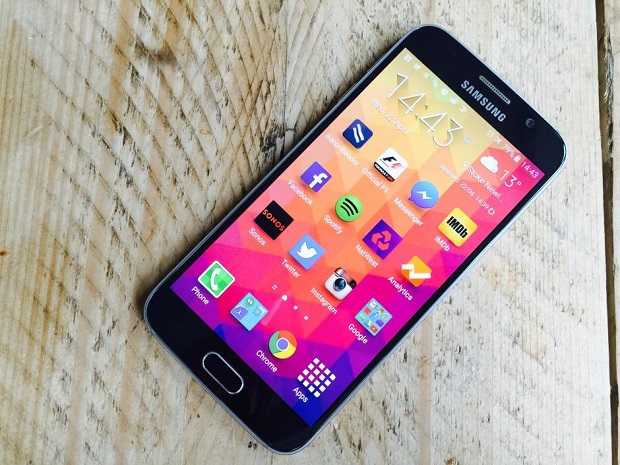 If you own a Samsung Galaxy S6 or any other Android device for that matter then feel free to contact us using this form. We will be more than happy to assist you with any concern that you may have with your device. This is a free service we are offering with no strings attached. We however ask that when you do contact us try to be as detailed as possible so that an accurate assessment can be made and the correct solution can be given.  
If you would like to browse the previous parts in this series then check out this link.  
You may also reach us at our Facebook and Google+ social media accounts.
S6 Won't Charge After Drop
Problem: I just dropped my Samsung  s6 and now it wont charge, the screen is not cracked and it says its charging w/ 62% charge. But the battery showing that is charging only comes on when its plug into the wall and it stays at 62% which was the battery charge I had when I dropped it. I can't do a soft or hard reboot cuz I cant turn it on and it won't stay on! and how do u take out the battery off, of the Samsung s6?  pls help I would so glad when I can get my phone back on.. Ty
Solution: Try performing the troubleshooting steps listed below to fix this problem.
Clean the charging port of your phone using a can of compressed air making sure that any dirt or debris stuck inside is removed.

Charge your phone using a different charging cord and wall charger.

Check if the phone charges when plugged to a computer USB port. If it does then one of the pins in the charging port has been damaged. You should have this checked at a service center.

Try simulating a battery pull by pressing and holding the power and volume down button for at least 10 seconds. Once the phone restarts try charging it.
If the problem persists then t looks like there might be a loose connection in your phone caused by the drop or the battery might have been damaged. If this is the case then you should bring your phone to a service center and have it checked.
S6 Inconsistent Charging
Problem: My phone battery jumps percentages (27 to 0 to 70 after turning phone off then on), inconsistently fast charges (with the same cord and charger and within the same charging period, it will switch from fast charging to slow charging), and keeps changing the amount of time until fully charged. I already know there's an issue with the charging port (only one cable works well with the port now), but I've used compressed air to clean it already and I'm making due. However, if there's a way to fix the apparent battery/charging display glitch, that would be great. Thanks.
Solution: Have you tried using a different charging cord when charging your phone? These cords get easily damaged especially if they are constantly coiled or bent. If using a new charging cord doesn't fix the problem then you will need to have the charging port checked at a service center and possibly replaced.
S6 Not Turning On After Placing In Washing Machine
Problem: I accidently put my Samsung galaxy s6 into the washing machine. It won't turn on now. I have left it in a bag of rice for two days but this doesn't seem to have made any difference. Is there any way of recovering the photographs I had on it as I stupidly had none of them backed up?
Solution: There's a possibility that the problem could be caused by a battery that has short circuited due to contact with water. If this is the case then replacing the battery with a new one will fix this problem thus allowing you to access your phone data. However, if there are other components that have been water damaged then the chances of recovering your photos are slim unless you have them synced with Google Photos or other cloud services. The best way to proceed right now is to bring your phone to a service center and have it checked.
S6 Not Fast Charging
Problem: I proceeded to read all of the suggestions on the page about making sure the fast charging is on. I am using a new cord that I bought at the verizon store. It is still not fast charging and on top of this I tried fast charging on my mothers fast cord and my fathers and it still fails to work I tried restarting and shutting it off making sure the usb was pressed in all the way I don't know what is happening
Solution:  Try cleaning the charging port of your phone first using a can of compressed air as dirt or debris stuck in this port can cause charging problems. You should also check that the wall charger you are using has an output of at least 2.0 Amperes.
If the fast charging still does not work then one last troubleshooting step you can do is to backup your phone data then do a factory reset. This allows you to check if a glitch in the phone software is causing the problem. Should this fail to fix the issue then you should bring your phone to a service center and have it checked.
S6 Screen Won't Come On After Drop
Problem: hello, my Galaxy s6 was dropped by my toddler sister from a height no higher than 6 inch to a foot, now the screen wont come on. when it occurred (a day ago) the side of the screen would flash white, however that no longer happens. the blue notification light however has stayed on the entire time. i have tried to do the reboot but nothing is working, does it seem as though the issue is the internal working or the screen??
Solution: For this particular issue you will need to check if some software glitch is the culprit by starting the phone in recovery mode. The phone works independently from the main operating system when it is started in this mode. If the screen works when in this mode then I recommend that you do a factory reset from here. Take note that this will erase your phone data. If the screen doesn't work even in this mode then there are two things that could have resulted from the drop.
The ribbon cord connecting the display and the motherboard has become loose.

The display assembly has been damaged.
I recommend that you bring your phone to a service center and have it checked.
S6 Not Charging Screen No Display After Drop
Problem: My son tripped whilst holding our Galaxy S6 phone breaking the screen. Initially the screen went weird, it lit but you couldn't really see anything and then it wouldn't charge. So now it's dead. My problem is it costs 180 euros to fix the screen, not too bad. But if the phone won't work after it there's no point. No charging lights come on and no screen display since the accident. Is it worth repairing?
Solution: You will need to the phone checked at a service center so as to determine why it isn't charging. If some component needs to be replaced try to add this to the cost of replacing the screen. If the cost is still manageable then you should consider having the phone fixed. Take note that with the phone fixed you will be able to access any personal data( such as photos) that you have in the device.
Another thing to consider is that in a month's time the S8 will be hitting the stores. If you are planning to upgrade your phone then you might want to hold on to the money you will use in having the phone fixed and instead use it to get the newest flagship model.
S6 Wireless Charging Is Slow
Problem: I bought a wireless samsung galaxy charger but why does it take ages for my s6 phone to charge? Is there a fault. But when I charge my phone with normal charge it charges fast
Solution: If you are using the Samsung Adaptive Fast Charging wall charger with the wireless pad then this could just be a settings issue. Go to your phone settings and make sure that the "Fast Wireless Charging" setting is enabled.
Feel free to send us your questions, suggestions and problems you've encountered while using your Android phone. We support every Android device that is available in the market today. And don't worry, we won't charge you a single penny for your questions. Contact us using this form. We read every message we receive can't guarantee a quick response. If we were able to help you, please help us spread the word by sharing our posts with your friends.