Welcome to another installment of our troubleshooting series where we aim to help our readers fix the issues that they are experiencing with their #Samsung #Galaxy #S5. Today we will tackle the Galaxy S5 screen pixelated and unresponsive issue & other related problems. What happens in this case is that aside from being unresponsive the screen is also pixelated. We will take a look at this particular issue as well as other screen related problems that have been sent our way.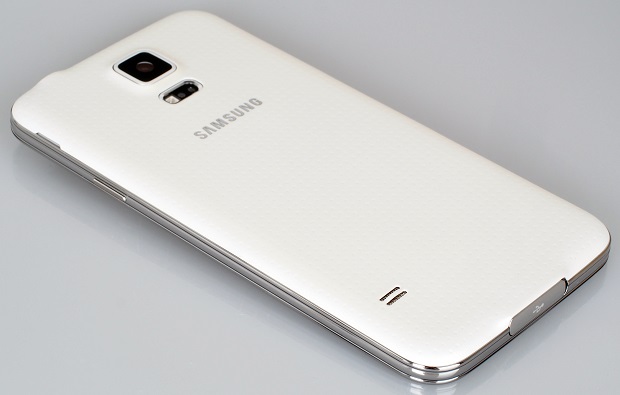 If you own a Samsung Galaxy S5  or any other Android device for that matter then feel free to contact us using this form. We will be more than happy to assist you with any concern that you may have with your device. This is a free service we are offering with no strings attached. We however ask that when you do contact us try to be as detailed as possible so that an accurate assessment can be made and the correct solution can be given.  
If you would like to browse the previous parts in this series then check out this link.  
You may also reach us at our Facebook and Google+ social media accounts.
S5 Screen Pixelated And Unresponsive
Problem: My S5 frequently gets blocked showing a whitish, pixelated screen (https://www.dropbox.com/s/u8jmi20s9lt7awy/FotoScreenS5.jpg?dl=0) and it becomes completely unresponsive. Sometimes it reboots on its own after a few seconds/minutes. Other times, I have to remove the battery in order to shut it down and then turn it on again. This began a few months ago, but it only happened very occasionally. Then, for at least a month it did not happen again and I thought some system update had solved the problem. However, recently this issue returned and it has been getting worse. Now it happens several times a day. Have you heard of a similar problem? Do you think a hard reset could solve this, or is it more likely a hardware problem?
Solution: It's possible that some software glitch is causing this problem. If this is the case then you should backup your phone data then do a factory reset. If after the reset the issue still occurs then this could already be a hardware related problem possibly caused by the following factors.
A loose connection between the display and the phone motherboard.

A faulty display IC

A faulty display assembly.
For hardware related issues you will need to bring the phone to a service center and have it checked.
S5 Black Smudge On Screen
Problem: My Galaxy S5 screen has suddenly gotten a black smudge/like appearance in the middle and the whole screen has a slight yellow tint. It hasn't come in contact with any water and hasn't gotten dropped or sat on. The smudge isn't a specific shape, but it always is the same shape. The weird thing is that if I press on the top right back of the phone, it goes away as long as I'm applying pressure to that area. Once I let go, it either goes right back to having the black smudge and yellowish tint, or it will be normal again for a few minutes then go back to the black smudge and yellowish tint.
Solution: The reason behind this black smudge is that the display is broken internally possibly because of too much pressure applied in the specific spot. You will need to bring the phone to a service center and have the display assembly replaced.
S5 Screen Keeps Flickering
Problem: For about a month or so, I have noticed that my screen has been flickering.  At first, I thought the battery was failing and I replaced it, but the condition continued.  I have tried soft reboots, removed extraneous Apps, and disabled other AT&T or Galaxy Apps that I'm not directly using.  As in some of the other on-line comments that I have seen from other users, the condition varies at the times it will occur – sometimes when I first turn on my smartphone and for a little while thereafter; sometimes when the battery seems to be low; and other times when there seems to be low light conditions. When it flickers, the screen is not as sharp, crisp, or clear and there appears to be a yellowish hue taking over the color saturation.  One of the reasons that I got the Samsung Galaxy S5 was because of the AMOLED screen and up until the time that this flickering condition began, I was very pleased with the quality of the screen output.
Solution: Try turning off the auto brightness setting of your phone as this will usually contribute to the flickering of the screen especially when the phone tries to adjust the screen brightness. Check if the issue still occurs. If it does then the next step is to verify if the problem is caused by a third party app. Start the phone in Safe Mode and check if the issue occurs in this mode. If it doesn't then it could be caused by an app you downloaded. Find out what app this is and uninstall it. If the problem still occurs even in Safe Mode then your last option is to backup your phone data then do a factory reset. Should this fail to fix the problem then we might already be looking at a hardware issue. You will then need to bring the phone to a service center and have it checked if this is the case.
S5 Crosshair On Screen
Problem: Perfectly aligned cross hair on screen. The vertical line of the cross hair is red in hue and the horizontal line is black in hue. The lines are static, not moving. Does not seem to be the Touch Point function. Turned that function on and off to check. The horizontal black line does not go across entire width of screen, edge to edge. The red hued, vertical line, does reach edge to edge, top to bottom. As stated, this is static, on the screen despite which app is used or getting on the internet or viewing a previously taken photo,etc.
Solution: This issue is usually caused by enabling the pointer location under developer options. To fix this problem follow the steps listed below.
Go to Settings.

Access Developers Option.

Remove the check in the box next to Pointer Location.
If you don't see the developer options under your phone settings then follow the steps listed below to enable it.
Go to the settings menu on your phone.

Scroll down to the "System section and tap "About Device."

Scroll down to "Build number."

Tap the "Build number" section seven times. The developer options will then be unlocked

Go back to the main settings menu, and you'll see "Developer options" listed.
S5 Screen Unresponsive To Touch
Problem: Samsung S5 model G900A  android version 6.0.1, android security patch January 1, 2017 Problem, bottom 1″ of screen is not responsive on touch screen Started after the update January 3, 2017 Things I have tried, wipe cache (multiple times), soft reset (remove battery/wait over 10 seconds/remove sim card)(multiple times), hard reset (1 time) none have corrected the issue. after hard reset, I am unable to complete app set up for a large number of apps, since their screen will not rotate, so I can choose/click yes/ok/etc to complete setup.  Any help would be greatly appreciated.
Solution: It looks like the digitizer has been damaged in that part of the phone screen. If the issue still occurs even after a factory reset then you will have to bring your phone to a service center and have it checked.
S5 Screen Replicates Itself
Problem: When I use my phone for a while it starts to glitch a lot especially when I type/text. What I mean by glitch is that the screen seems to replicate itself somewhere else on the screen so I have sometimes 3/4 keypads glitching on and off the screen. However these screens are not usable so if I tap on the screen it still thinks I'm using the original screen.
Solution: This issue could be caused by a glitch in the phone software. Try to check if the same issue occurs when the phone is started in Safe Mode. If it doesn't occur in this mode then it could be caused by an app you installed. Find out what app this is and uninstall it. If the issue still occurs even in Safe Mode then you will have to backup your phone data then do a factory reset.
S5 Screen Is Black
Problem: My wife's galaxy s5 screen is black I can hear it boot up and be responsive but nothing shows on the screen no Samsung boot or anything. I tried the basic trouble shooting but I can't even get safe mode to start.
Solution: Try starting the phone in recovery mode. If you can access this mode and the screen works in this mode then the problem could be caused by a software glitch. You will need to do a factory reset from here. Take note that this will erase your phone data. If the screen is still black even in recovery mode or if you are unable to access the recovery mode then it's very likely that the display of the phone is damaged. I recommend that you have this checked at a service center.
Feel free to send us your questions, suggestions and problems you've encountered while using your Android phone. We support every Android device that is available in the market today. And don't worry, we won't charge you a single penny for your questions. Contact us using this form. We read every message we receive can't guarantee a quick response. If we were able to help you, please help us spread the word by sharing our posts with your friends.