One of the main reasons why people get smartphones is to easily communicate with anyone. The #Samsung #Galaxy #S6 for example is one such smartphone that excels both in text messaging and calls. As a former flagship device which was released two years ago, this phone is still able to perform quite well today and is even a better choice when compared to some of the latest mid range models out in the market. Although a lot of people are using this as their reliable daily driver there are instances when certain issues can occur which we will be addressing today. In this latest installment of our troubleshooting series we will tackle the Galaxy S6 will not send text message issue & other related problems.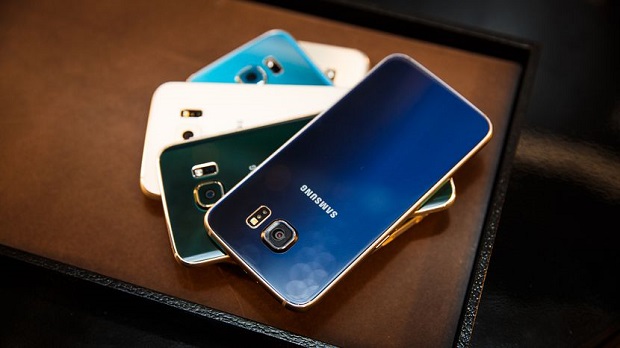 If you own a Samsung Galaxy S6 or any other Android device for that matter then feel free to contact us using this form. We will be more than happy to assist you with any concern that you may have with your device. This is a free service we are offering with no strings attached. We however ask that when you do contact us try to be as detailed as possible so that an accurate assessment can be made and the correct solution can be given.  
If you would like to browse the previous parts in this series then check out this link.  
You may also reach us at our Facebook and Google+ social media accounts.
S6 Will Not Send Text Message
Problem: Hello, I have a Samsung S6 and lately the default text messaging app has been acting up. I've tried a few things like clearing the cache partition, soft resets etc.. so I receive texts just fine but sending is sticky. It just circles for however long I leave it. It won't send. If I reboot the phone then I get a msg saying it wasn't sent. Why will it not send suddenly? & what can do to fix this? Thanks
Solution: The first thing that you need to do in this case is to make sure that you have an active text messaging subscription from your carrier. You can contact them to verify this. You should also check if the SIM card is causing the problem by inserting your SIM in another phone. If you still can't send a text message even if you have an active text messaging subscription then the problem could either be on the network or with your SIM card.
Once you have eliminated the above factors as a possible cause to the problem then it's time to troubleshoot the phone. Follow the troubleshooting steps listed below which are required for this type of issue. Check if the problem still occurs after performing a step then move to the next one if it still does.
Try clearing the cache and data of the text messaging app from the Application Manager.

Check if the issue occurs in Safe Mode. If it doesn't then it could be caused by one of the apps that you downloaded. Find out what app this is and uninstall it.

Wipe the cache partition of your phone from the recovery mode.

Backup your phone data then do a factory reset.
S6 Cannot Send Or Receive MMS

Problem: I am having the exact same problem as this individual did. However, I have done what was posted about choose different network modes until one lets you send a MMS message – none do. I get calls, texts, and data, and can send emojis. But I cannot send nor receive mms messages.
"Problem: I bought this phone unlocked it used to be a Verizon wireless phone. I switched the carrier to cricket wireless. I'm paying for the best plan crickets got. When the phone was activated I didn't have any internet. I called them and they told me to check my APN through account name.. Nothing was set I filled in everything they told me too. Now I have internet connection but it's not very good.. All I've tried to send picture messages and they try to send but all I get is mms fail.. Also random but someone at the mall told me to get a Turbo SIM card.. I've looked everywhere and all I find are those that work with apple iPhone??? Can you please help me… Thank you"
Solution: In order for you phone to send and receive an MMS it should first meet the conditions listed below.
Your phone should have an active mobile data subscription.

The mobile data switch should be on.

Your phone should have the correct APN setting. The APN setting is network dependent so you should make sure that the setting in your phone matches the one your carrier is using.
If your phone meets the conditions listed above and it is still unable to send or receive an MMS then  you should try clearing the cache and data of the text messaging app from the application manager. If this doesn't work then check if you are able to send and receive and MMS from Safe Mode. If it works in Safe Mode then the problem could be caused by an app that you downloaded. Find out what app this is and uninstall it.
Should the issue persist at this point then you need to perform a factory reset. Make sure to backup your phone data before doing the reset.
S6 Receives MMS With No Subject
Problem: I received a long text message from an iphone user. With the new update, it prompts me to hit "View all" but when i hit it, there's nothing there. No text. Just says it was sent as MMS and says "No Subject". I have tried turning my phone off then back on. Is there a way I can view the entire text message?
Solution: What you will want to do first in this case is to check if this issue is caused by a glitch in the messaging app. Try clearing the cache and data of the messaging app first from the application manager. Once this is done proceed with wiping the cache partition of the phone from the recovery mode.
Once you have performed the steps listed above delete the MMS that you received then have it sent back to you again.
If the issue persists then try to check if an app you installed is causing this problem by starting the phone in Safe Mode. Have the MMS sent to your phone again. If the issue does not occur in this mode then it is most likely caused by an app you downloaded possibly a third party messaging app. Find out what app this is and uninstall it.
S6 Stopped Receiving Text Messages
Problem: My phone stopped receiving text messages, in both the default messages app and the hangouts app. I can send messages and make/receive calls, but I have not received a sms or mms message in the last few days, despite several attempts. I have tried several troubleshooting methods, including the soft reset, and even did a factory reset with no success.
Solution: If a factory reset does not fix the problem then this might be a network or SIM related problem. Try inserting your SIm in another phone then check if the issue still occurs. If it does then the problem could be caused by a network activity or a faulty SIM. You need to contact your carrier regarding this matter if this is the case.
If the issue does not occur when your SIM is inserted in another phone then this could already be a hardware related problem. I recommend that you bring your phone to a service center and have it checked if this is the case.
S6 No Text Notification From One Number
Problem: I have a galaxy s6   the problem is that it kept telling me to  change from ordinary messenger  to facebook messenger then back again whenever I text i've sorted that problem out now I think but now when friends text me it tells me I have a message but when my partner text me it  comes up in message but doesn't tell me I have a message it only does this with is number nobody else
Solution: It's very likely that you have muted the conversation thread of this particular contact that you are having an issue with.
Open the text message thread of the user

Click on the down arrow beside their phone number top left the conversation setting should open

Change the notification setting
S6 Text Message Settings Missing Some Options
Problem: Samsung galaxy S6 Opening a text message in "messages" & clicking "more" in top right corner, only 3 options are shown – Delete, Album & Quick responses. This is a replacement phone. The previous one provided other options that enabled viewing contact details, Add or remove recipients, block number e.t.c The latest updates have been installed but problem not solved.
Solution: Try clearing the cache and data of the text messaging app from the application manager. If this doesn't fix the problem then backup your phone data then do a factory reset. If the problem still occurs after the reset then this is most likely caused by the particular software variant that your phone is running on. Some carriers restrict the phone user from changing certain settings in the phone which is what's happening right now.