Welcome to another installment of our troubleshooting series where we aim to help our readers fix the issues that they are experiencing with their #Samsung #Galaxy #S6. Today we will tackle the Galaxy S6 video gets grainy when attached to text message issue & other related problems. What happens in this case is that the video which is quite clear appears to be degraded when sent out as an MMS. We will take a look as to why this is happening as well as address the other messaging concerns that have been sent our way.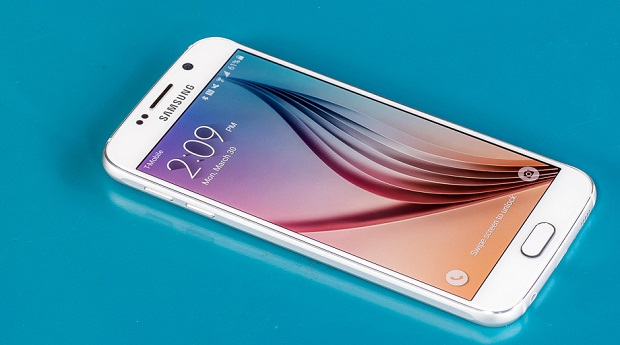 If you own a Samsung Galaxy S6 or any other Android device for that matter then feel free to contact us using this form. We will be more than happy to assist you with any concern that you may have with your device. This is a free service we are offering with no strings attached. We however ask that when you do contact us try to be as detailed as possible so that an accurate assessment can be made and the correct solution can be given.  
If you would like to browse the previous parts in this series then check out this link.  
You may also reach us at our Facebook and Google+ social media accounts.
S6 Video Gets Grainy When Attached To Text Message
Problem: I can take video with my camera that is crystal clear when I watch it on my Samsung device, but when I send it via text attachment, it looks super grainy, like very old VHS tapes.  Does this have something to do with my provider? I have had other people send video (shot on an iPhone) to me and the quality isn't as clear as if I shot it myself (looking at my original video), but it is less poor than a video I create, sent via text and then go back and review that attachment. Is it an iPhone vs. Samsung thing, a carrier thing (my carrier is Credo, but I believe they use a Sprint platform), or is there something I can do to improve the quality of the videos when they are sent from my phone as text attachments? I sent an email to myself and attached a video but there was no quality degradation involved in the video attachment, so I don't understand why there would be when it is attached to a text (without additional text involved, only the video). Any insight you can provide would be most welcome -Thank You!
Solution: The reason why the video appears grainy when you attach it in a message is because its quality is automatically reduced by the phone to lower its file size. The reason behind this is that carriers have a specific size limit for each MMS that is sent. So if your carrier has for example a 1MB limit then the phone will try to reduce the video that you attach to fit the limits set by the carrier.
It's a different story when you send the video via email as the maximum file size limit is much higher ( depending on the email provider) which is why the video file can be sent out without any degradation.
S6 Cannot Send Or Receive MMS
Problem: I have a Verizon S5 and I am using a Walmart Family Mobile sim card.  I am able to call, text, and access the internet, but I can't send or receive MMS messages and the GPS/location function is not working either.  Please help.  Thanks.
Solution: The most likely reason why your phone can't send or receive an MMS is because the APN setting of your phone has not been properly set yet for the Walmart Family mobile SIM service. Open the APN settings of your phone and make sure it matches the settings listed below.
Name: Family Mobile (or T-Mobile)

APN: Choose one of the following: web.omwtoday.com OR fast.t-mobile.com

Proxy: <Leave blank>

Port: <Leave blank>

Username: <Leave blank>

Password: <Leave blank>

Server: <Leave blank>

MMSC: https://wirelessfour.mmsmvno.com/mms/wapenc

MMS proxy: <Leave blank>

MMS port: <Leave blank>

MMS protocol: WAP 2.0 (Most phones do not have this field)

MCC: 310

MNC: 260

Authentication type: <Leave blank>

APN type:<Not set> OR Internet+MMS (depending on software version)

APN protocol: Ipv4

Enable/disable APN: APN Enabled

Bearer: Unspecified
Aside from these settings you should also make sure that you have an active mobile data subscription and that the your phone mobile data switch is on.
S6 Text Messages Erased After Software Update
Problem: Hi there, I'm messaging from Ireland where my provider is Vodafone. I installed update at the end of March and since then have lost all my SMS messages. The text messaging service is now rich communications. I've contacted my provider and they say they can't help me. My Samsung had a default backup with my Gmail address and while I've managed to restore other apps, no such luck with my text messages. Any suggestions would be gratefully appreciated!! All the best
Solution: Have you tried restarting your phone then check if the text messages appear? If they don't appear then they have been deleted. Unless you have made a backup copy of your phone text messages before doing the update then it's going to be impossible to recover them.
S6 Stopped Sending Receiving Picture Messages
Problem: Hi , I have a Samsung Galaxy s6 not the edge , and out of nowhere it stopped being able to receive and send picture texts .I can send texts just not pictures. I'll keep saying sending.
Solution: There are two things that you need to check when you are unable to send or receive a picture message. First, make sure that you have an active mobile data subscription and that your mobile data switch is on. Second, make sure that your phone is using the correct APN settings. These settings are carrier dependent so try to check what setting your carrier is using and compare it to your phone settings. Make the necessary changes in your device if needed.
S6 Not Sending Text Messages
Problem: My Galaxy S6 will not send messages but I can receive and I tried turning off the phone and back on but it just won't work and it's so slow and also brand new
Related Problem: My phone bill is not due for another two days but for some reason my texts aren't sending when they were yesterday, when someone else tries to text me they get a reply saying " **STATUS** permanently failed.
Solution: The first thing you should do in this case is to restart your phone. This will reset the phone connection to the network and will usually help in this particular case.
If this fails to fix the problem then the next step is to check the message center number of your phone. An incorrect message center number setting will result in the phone not being able to send out text messages. Compare this to the message center number that your carrier is using and if it is different then make the necessary changes in your phone.
You should also check if an app you installed is causing this problem by starting the phone in Safe Mode. If you are able to send a text message in this mode then the problem could be caused by a downloaded app. Find out what app this is and uninstall it.
If the above steps fail to fix the problem then I suggest that you contact your carrier regarding this matter as this might be a network or account related issue already.
S6 Message+ App Screen Is Blank
Problem: After clicking on Message+ on my cellphone, a white screen appears instead of my texting screen,  I cannot receive or write texts because the screen is blank (white), Any idea what to do?
Solution: To fix this problem you need to clear the cache and data of the Message+ app. This will clear the temporary data of the app which could be causing the problem.
S6 No Audible Notifications When Getting Text Messages
Problem: The texting Tone's no longer sound off. I can send and receive text but there is no audible alert. I have checked the volume settings and the other settings multiple times and have done a reset on the phone. The texts keep coming in but I don't know they are there until I look for them. It started immediately after the latest update about a week ago.
Related Problem: The sound on my Android Galaxy s6 works fine for notifications, music and games. But I have the volume all the way up and make sure my text message ringtone is on but it will not ring or show the preview for received text messages like it always did
Solution: The first thing that you need to do in this case is to make sure that the volume for ringtone notifications is set to its maximum level. Make sure that the silent mode and the do not disturb mode of the phone is not activated.
If the issue persists then I recommend that you backup your phone data then do a factory reset.
Feel free to send us your questions, suggestions and problems you've encountered while using your Android phone. We support every Android device that is available in the market today. And don't worry, we won't charge you a single penny for your questions. Contact us using this form. We read every message we receive can't guarantee a quick response. If we were able to help you, please help us spread the word by sharing our posts with your friends.