Bluetooth connection is great when it works. In reality however, that's not always the case. Below are some of the common Bluetooth issues that some of our #SamsungGalaxyS6 users encounter. We hope that the solutions provided here will not only be useful for email senders but also for other #GalaxyS6 users and the entire Android community.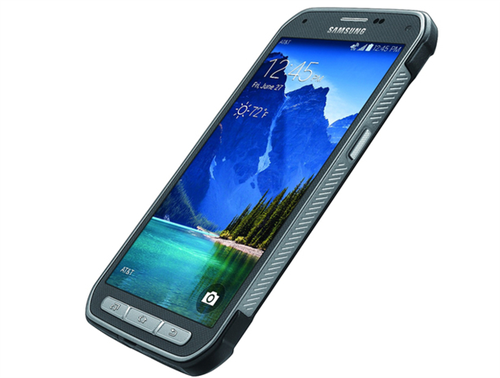 If you are looking for a solution to your #Androidproblem, please use the link provided at the bottom of the page to contact us.
---
Problem #1: Samsung Galaxy S6 "Unfortunately, Bluetooth has stopped" error
Handsfree issue with Galaxy S6 Phone and 2014 Honda CR-V. Previously had Galaxy S3 Phone. I was able to play music from the phone without any issues.
Upgraded (?) this week to Galaxy S6. Was able to pair phone to car.
Issues: about every 5 minutes my phone disconnects then reconnects with the car. Often getting message "Unfortunately, Bluetooth has stopped". Unpaired/ re-paired the phone again but the problems continue. Twice now while driving the phone has done a complete restart.
Contacted Honda tech support and they report that there was a Bluetooth security change with Lollipop that is causing the issue. Samsung is aware of the problem but no fix/patch scheduled. I am about ready to change to another phone. — Dennis
Solution: Hi Dennis. Bluetooth pairings and random disconnection problems can have two possible causes–hardware and software. All hardware issues are beyond an average user's control and you need to tap someone else to help you with it. For example, if your car's Bluetooth is a few years older than the one on your phone, it may have simply become incompatible with your phone's Bluetooth system at this time. We know that you have already let Honda know about the trouble but most of the time, this is simply the case.
The Samsung Galaxy S6 Bluetooth version 4.2 uses A2DP or Advanced Audio Distribution Profile to give it a capability to stream stereo audio from your phone to your car's infotainment system. A2DP may or may not be supported by your existing A2DP receiver (your car's Bluetooth device) so you must ensure that this is the case by either calling Honda or the maker of the infotainment system.
Bluetooth version 4.0 and up, marketed as Bluetooth Smart or Bluetooth Smart Ready, needs a compatible hardware on the receiving device to work smoothly. Hardware incompatibility issues are often manifested in failure to pair devices, random disconnection, or Bluetooth app crashes in either the car's infotainment system or phone, tablet, or computer.
We hope that there is no hardware limitation causing this problem but your best option to know such is check the manual of your car's infotainment system or call its manufacturer.
Most advanced phones including the Samsung Galaxy S6 are backwards compatible so they should be able to work with older Bluetooth version with a few minor hiccups. Backward compatibility however does not always mean perfect performance.
To check if there's a software- or user-related causes to your problem, please try these things below:
Delete Bluetooth settings in both car and phone, then rename
Try to reconfigure the connection again by erasing all Bluetooth settings in both devices. Once that's done, manually enter all values and rename both devices to refresh the setup. Make sure to restart both devices after you have successfully paired them.
Update your car's Bluetooth kit
Life cycles of car kits are longer compared to mobile devices so their hardware need constant firmware update to keep up with newer Bluetooth devices on smartphones and tablets. Call Honda or the car kit's maker for the most updated firmware.
Factory reset the phone
To ensure that there's no phone-specific errors causing this trouble, you can restore the phone to its defaults and try the connection with your car kit again before installing any third party apps. This is a good way to determine if their party applications may be causing the problem.
Problem #2: Song track and info from Galaxy S6 won't show in car infotainment 
I can connect my Bluetooth in my car but the song info doesn't display, it will display the first song but when the next song plays it doesn't change. Also, the song only goes to the next track when the screen is on. Please help, I need my music. Thank you. — Erin
Solution: Hi Erin. We need more information from you to be of help so please answer these questions below when you get back to us:
Were you able to use the same setup (Bluetooth connection from phone to car BT kit) without any problems before?
Did you install anything on your phone prior to noticing this problem? If you did, please tell us the name of the app.
Did you download any file on your phone before the problem occurred?
Have you tried any troubleshooting before contacting us?
Did you change any setting in your car's Bluetooth setting before this problem occurred?
Please be as detailed as possible on your next email so we can diagnose the issue properly. We will be updating this post once we hear something from you.
Problem #3: Volume increases by itself when Bluetooth device is connected to Galaxy S6
When using any type of headphones or Bluetooth device and only while talking on the phone my volume will shot up to maximum over and over by itself and turning volume down on headset doesn't help and holding volume button down when I let go it will go back to max. — Joseph
Solution: Hi Joseph. This is probably caused by a third party app or a firmware glitch. Try booting the phone in safe mode and/or performing a factory reset to resolve the situation.
Restart the phone in safe mode
If this problem happens after installing an app, the best way to confirm if that app is indeed the cause is by booting your S6 in safe mode. While in safe mode, only pre-installed apps (that came with the phone) will run so it's an excellent method to isolate whether or not the problem is due to some of the installed apps. Here's how to boot your S6 in safe mode:
Make sure your phone is powered off
Once your device is switched off, press and hold the Volume Down
While continuously holding down the Volume key, press the Power key briefly to power up your device.
Your phone will now power up in Safe Mode. By then you can stop pressing the Volume Down
Swipe the screen to show the Safe mode icon. When you see this icon, it denotes you're in Safe mode and can use your phone as normal but without any third party applications running or available.
You will still be able to uninstall apps when in safe mode so if the problem fails to occur in this environment, make sure to remove the app that may be causing the issue.
Delete the cache partition
Sometimes, deleting the phone's cache partition helps in app-related problems. If one of your apps that may be associated with the phone's Bluetooth function is to blame, doing this easy procedure may help you fix the problem.
Turn the device off.
Press and hold the Power, Volume Up and Home buttons simultaneously.
When the phone vibrates, release the Power button but continue to press and hold the Volume Up and Home
Now, when Android recovery screen appears, highlight the wipe cache partition option using Volume Down
To confirm the selection, press the Power
Wait for a while until wiping the cache partition is finished.
Now, "Reboot System now" will appear on the screen. To highlight the option use the Volume Up/Down
Press the power button to confirm it, and your device will automatically reboot.
Restore the phone's default configuration via factory reset
Doing a factory reset is a highly recommended procedure if there's a possible on-going firmware issue. Factory reset will wipe everything off your phone's internal storage device so make to create a copy of your photos, videos, contacts, etc. before you proceed.
Turn the device off.
Press and hold the Power, Volume Up and Home buttons simultaneously.
When the phone vibrates, release the Power button but continue to press and hold the Volume Up and Home
Now, when Android recovery screen appears, highlight the Wipe Data / Factory Reset option using Volume Down
To confirm the selection, press the Power
---
Engage with us
If you are one of the users who encounters a problem with your device, let us know. We offer solutions for Android-related problems for free so if you have an issue with your Android device, simply fill in the short questionnaire in this link and we will try to publish our answers in the next posts. We cannot guarantee a quick response so if your issue is time sensitive, please find another way to resolve your problem. 
When describing your issue, please be as detailed as possible so we can easily pinpoint a relevant solution. If you can, kindly include the exact error messages you are getting to give us an idea where to start. If you have already tried some troubleshooting steps before emailing us, make sure to mention them so we can skip them in our answers.
If you find this post helpful, please help us by spreading the word to your friends. TheDroidGuy has social network presence as well so you may want to interact with our community in our Facebook and Google+ pages.