If you own a #Samsung #Galaxy #S6 and are looking for solutions to certain issues that you are experiencing with your phone then you have come to the right place. Today we will tackle several software related issues that our readers have sent us. Specifically, we will be addressing the Galaxy S6 stuck in download mode issue & other related problems. We know that this is one of the most reliable smartphone model available in the market today however it's a fact that issues can occur on electronic devices and this phone isn't immune to issues.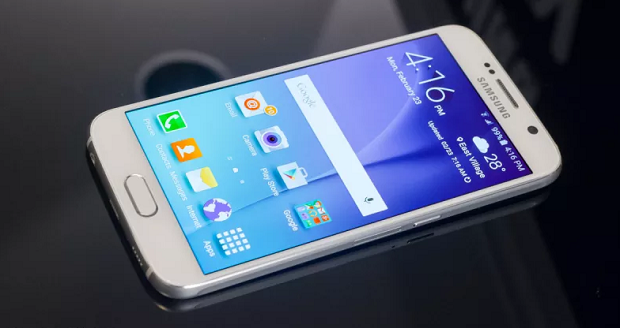 If you own a Samsung Galaxy S6 Edge or any other Android device for that matter then feel free to contact us using this form. We will be more than happy to assist you with any concern that you may have with your device. This is a free service we are offering with no strings attached. We however ask that when you do contact us try to be as detailed as possible so that an accurate assessment can be made and the correct solution can be given.  
If you would like to browse the previous parts in this series then check out this link.  
You may also reach us at our Facebook and Google+ social media accounts.
S6 Stuck In Download Mode
Problem: I'm sure there is an answer to this question somewhere…I just can't find it. soooo… i have the S6 on t mobile. I dropped it in water and let it dry. I eventually got power back but accidentally entered it into download mode. I've tried Odin and Smart Switch with no luck. My USB doesn't recognize the device no matter what I do…change cables, change ports, change computers I realized that when I enter update ADB/SDCard I get the error that Update from External Storage Is disabled. Is there anything I can do to rectify this or am I screwed with a brand new paperweight? THANK YOU!
Solution: If your phone is currently stuck in download mode after getting wet then chances are some internal component got water damaged and is causing this problem. There's also a chance that this could just be a software glitch in which case you should perform the following steps listed below.
Do a battery pull by pressing and holding both power and volume down buttons for at least 10 seconds. Your phone should reboot after this.

Try to boot your phone in Safe Mode. If you can access this mode then backup your phone data. Restart the phone.

Start the phone in recovery mode then wipe its cache partition.
If the problem still persists then this is very likely a hardware problem caused by a water damaged component. I recommend that you bring the phone to a service center and have it checked.
S6 Screen Is Unresponsive To Touch
Problem: My s6 isn't working, all the buttons are okay, but the screen is unresponsive to touch (is it the screen protector?), only a little bit from the top of the screen works, but below that it's unresponsive, I can't turn it off either.
Solution: You should start the troubleshooting by removing the screen protector. Sometimes if the protector is too thick ( such as a tempered glass protector) the screen will become unresponsive. If the issue still occurs even after removing the screen protector then perform the following troubleshooting steps listed below. After performing a step check if the issue still occurs then move to the next one if it does.
Start the phone in Safe Mode. When the phone is started in this mode only the pre-installed apps are allowed to run. If the screen issue disappears in this mode then it could be caused by an app you downloaded. Find out what app this is and uninstall it.

Do a factory reset from the recovery mode. Take note that this will erase your phone data.
If the issue still persists then the phone could have a damaged digitizer. I recommend that you bring this to a service center and have it checked.
S6 Keeps Asking To Login To Google Account
Problem: Sold it after a factory reset (afterward it kept wanting me to log in) and now they can't activate it even with my Google password. They are in California at the T-Mobile store and I'm in Chicago. Help!
Solution: This is the factory reset protection at work right now. To avoid this in the future you should first remove the Google account that is being used in the phone as well as the Samsung account then do a factory reset. Right now the phone needs the last Google account information that was used in it before the factory reset was performed in order for it to work again. If the information is not accepted by the phone then flashing the phone with its stock firmware file will usually fix this problem.
S6 Froze Then Overheated
Problem: Froze up, power button wouldn't even work, overheated, nearly burned up. It did UN freeze after nearly 10 minutes. This scares me though, as it could happen again, only may not recover itself! With my galaxy s6, no body removal to get battery out. This is my phone…. https://www.samsung.com/global/galaxy/galaxys6/galaxy-s6/ I do not know if I chose correct android version or not.
Solution: The phone freezing then overheating might mean that a rogue app is working in the background and making the processor work at its maximum power. If this is the case then you will need to identify what ap this is by checking the battery statistics. Here you will find the app that is using up most of the battery life. Try uninstalling the app that is suspiciously using up your phone battery.
Another way to fix this problem is to backup your phone data then do a factory reset. If after the reset the issue still occurs then this could already be caused by a faulty hardware component. You will need to have this checked at a service center if this is the case.
S6 Not Getting Software Update
Problem: I have an unlocked verizon galaxy s6 that I have been using on metropcs for about 4 months now.. when I try to do an update on Android it will say that the update service is temporarily unavailable. Is there any way to get around this problem and update my phone
Solution: The main reason why your phone is not getting any updates is because this was formerly a Verizon phone and is now running on the MetroPCS network. If you have access to a Verizon SIM card then try inserting it in your device. This will allow you to gain access to the Verizon update servers. If you don't have access to a Verizon SIM then try the following steps listed below.
Connect your phone to a computer with Smart Switch installed then try to do the update using the software.

Backup your phone data then do a factory reset. Check for the update using the OTA method or by using Smart Switch.
If the above steps fail then you will need to consider flashing the updated firmware file to your phone. Instructions on how to flash your phone can be found at the Sammobile website where you can also get the updated firmware file.
S6 Custom Binary Blocked By FRP Lock Error
Problem: i have the galaxy s6. i turned it off and went to turn it back on and it brings up the galaxy name but at top says in red "custom binary by blocked by FRP lock" then shuts off. i tried following some youtube videos but both smart switch app and kies 3 app tell me my device is not supported.
Solution: The error message custom binary blocked by FRP usually occurs when something goes wrong when you try to root the phone or install a custom firmware to it. To fix this problem you should try to start the phone in recovery mode then do a factory reset. Take note that the reset will erase your phone data. If this fails to fix the problem then you need to flash your phone with its stock firmware.
S6 Insert The Service Provider UICC That Came With The Device Error
Problem: I got a new device from Samsung protection when i try to power it on to activate it , it displays a message saying " power off your device , insert the provider UICC that came with the device , then power on the device " ?
Solution: UICC stands for Universal Integrated Circuit Card and is a SIM card used by most networks. Make sure that the SIM is inserted in the phone and is properly activated by the carrier. If the SIM is activated then you need to check if the phone is not locked to a particular network as it is asking for its original network SIM.
Feel free to send us your questions, suggestions and problems you've encountered while using your Android phone. We support every Android device that is available in the market today. And don't worry, we won't charge you a single penny for your questions. Contact us using this form. We read every message we receive can't guarantee a quick response. If we were able to help you, please help us spread the word by sharing our posts with your friends.