When the #Samsung #Galaxy #S6 was released last year it was first running on Android Lollipop. Today, most owners have already updated the phone software to Android Marshmallow. Getting this update is easy since a notification regarding this will appear on the phone. Sometimes though the update is not going to be available. This is what we will address today as we tackle the Galaxy S6 doesn't update to Marshmallow issue & other related problems.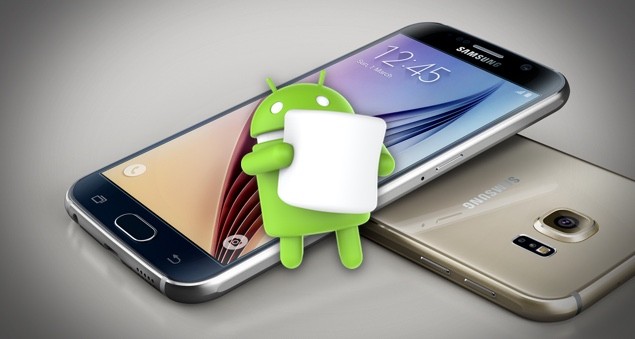 If you own a Samsung Galaxy S6  or any other Android device for that matter then feel free to contact us using this form. We will be more than happy to assist you with any concern that you may have with your device. This is a free service we are offering with no strings attached. We however ask that when you do contact us try to be as detailed as possible so that an accurate assessment can be made and the correct solution can be given.  
If you would like to browse the previous parts in this series then check out this link.  
You may also reach us at our Facebook and Google+ social media accounts.
S6 Doesn't Update To Marshmallow
Problem: The android marshmallow update was received by all my family members who use s6 and s7 but for some reason it doesn't let me update I have used the samsung kies on pc and I also took it to the samsung store they said that I have to wait a month now its been 3 months. I bought this phone from sweden and I currently live in the uk. I have tried everything I can possibly do. Please help me.
Related Problem: Hello I have an unlocked Samsung Galaxy S6 Active in the UK. It is currently running on Android 5.1.1 but I can't update the software as that button doesn't appear to do anything! Can you tell me how I can update to the latest Android version please? I'm not very technical so please keep it simply. Kind regards
Solution: Before you can get the update make sure that your phone is not rooted or running on a custom software. If it is then you won't be getting the update.
One way to get the update on your device is to backup your phone data then do a factory reset. Once the reset is done manually check for the update using the OTA method. If no update is available try using Kies to update your phone.
If the above steps fail to work then you should consider flashing the update to your device. Instructions on how to flash your phone can be found at several of the popular Android forums online.
S6 Stuck In Odin Mode
Problem: I have a galaxy s6 that has been dropped twice and may have gotten wet in my pocket when I got caught in a downpour. It has been in a "lifeproof" case for all of this. It fell today and when I picked it up I found it stuck in odin mode. Nothing works, wondering if you might be able to offer suggestion to get it back to normal using mode? As an added challenge the volume buttons have been hit or miss since it got wet… Thanks in advance!
Solution: The most likely reason why the phone is stuck in Odin mode is because of the faulty volume buttons. Remember, accessing Odin mode requires that you press the Volume Down, Home, and Power buttons at the same then the Volume Up button when the warning occurs.
You should however also check if a glitch in the phone software is causing this problem by starting the phone in recovery mode then doing a factory reset. Take note that the reset will erase your phone data so make sure to have a backup copy first. If this doesn't resolve the issue then bring your phone to a service center then have the volume button repaired.
S6 Not Updating To Marshmallow
Problem: I have bought my phone just a few days before.Then I had updated my phone using wi fi & my phone have already 5.1 so I want to update my phone.Then i have updated, but it had remained same showing 5.1 just like before the update. So i again updated my phone,then the message shows that (I have already updated). What can i do right now???how to update it to 6.1????
Solution: You should try to backup your phone data first then do a factory reset. Once the reset is done download the update again. If the issue persists then try connecting your phone using a USB cord to a computer with Kies installed then update your phone using this software.
S6 com.samsung.ipservice has stopped responding
Problem: I have had my S6 for about a year and a couple months ago it started popping up the com.samsung.ip has stopped responding error message as I have seen you talking about in other threads. The problem occurs most often when i do something with my camera or gallery i noticed, but will also just pop up at random times. I did try factory resetting my phone because I wanted to do so anyways to try to clean it up, but this didn't fix the issue. Any suggestions on how to fix it would be appreciated.
Solution:  There are several factors that can cause this error however what's clear is that it is a firmware related issue. If doing a factory reset does not fix the problem then you should try to check if a new update is available for your phone and update it if necessary. If no update is available then you should consider flashing the phone with its latest firmware version. Instructions on how to flash your phone can be found at several of the popular Android forums online.
S6 Metro PCS Marshmallow Update
Problem: my phone is metropcs and I would like to update to marshmallow. they have no idea if or when it will happen and all other s6 owners have already received update in my area. can I do this myself, please help.
Solution: If an update is already available from Metro PCS then it will be pushed to your phone. If you are not getting any update notification then try backing up your phone data then do a factory reset. Once the reset is complete check for the update using Kies.
If your phone is still not getting the update then you might want to consider flashing it to your phone. Instructions on how to flash your phone can be found at several of the popular Android forums online.
S6 Can't Get Out Of Ultra Power Saving Mode
Problem: Updated operating sys two weeks ago. Put device into ultra power save mode. Easy touch wizard crashes and screen goes black. Cannot get deuce out of ultra mode. Restarted via hard restart multiple times, no luck.
Solution: Follow the steps listed below to fix this issue
On your home screen, click the apps icon.

Long press the  Google app (or your current home screen app) as if you were going to place the icon on the home screen. Instead of placing the app on your home screen, drag it to the section that says "app info". this will open the application info screen.

Click on "MORE" and choose "Uninstall updates". A pop up window shows up to confirm. Click "UNINSTALL"

Back on the application info screen, click on "FORCE STOP".

Back on the application info window screen, click the "Storage" bar that reads how many "MB of internal storage used". Click " CLEAR CACHE" and confirm.

Back on the application info window click "Set as default" and select "CLEAR DEFAULTS"

Go back to your home screen by pressing the home button. Try restarting the phone if you did not go back to your original "Ultra Power Save Mode" Samsung home screen

Slide down the notification bar, and the option to "Turn off Ultra Power Safe" should be available.
Feel free to send us your questions, suggestions and problems you've encountered while using your Android phone. We support every Android device that is available in the market today. And don't worry, we won't charge you a single penny for your questions. Contact us using this form. We read every message we receive can't guarantee a quick response. If we were able to help you, please help us spread the word by sharing our posts with your friends.