We bring you another list of #GalaxyS7 issues. As usual, these problems are taken from reports from some members of our community. If you are yet to see your issue published, don't forget to continue watching out for more of the same posts in the near future.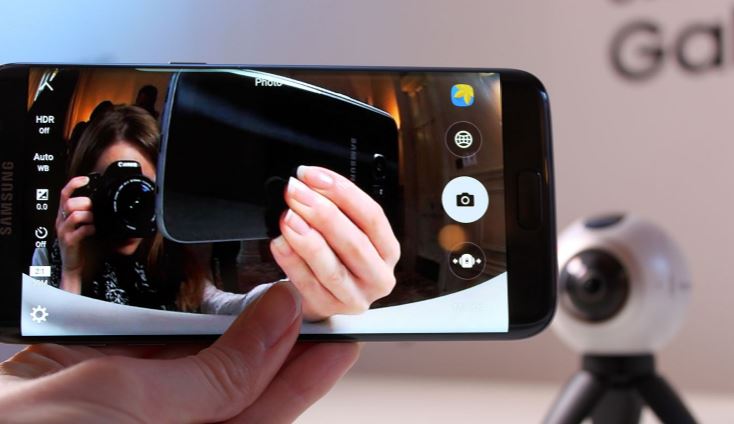 Below are the specific topics covered in this material:
If you are looking for solutions to your own #Android issue, you can contact us by using the link provided at the bottom of this page, or you can install our free app from Google Play Store.
When describing your issue, please be as detailed as possible so we can easily pinpoint a relevant solution. If you can, kindly include the exact error messages you are getting to give us an idea where to start. If you have already tried some troubleshooting steps before emailing us, make sure to mention them so we can skip them in our answers.
---
Problem #1: Galaxy S7 can't open Google Duo app
I have recently switched phones from a Motorola Nexus 6 to a Galaxy S7. I tried to use the new Google "Duo" app on the S7 but it won't let me open it due to a camera error. At first, the camera wouldn't open and it gave me a Camera Failed response, but I finally got that to work based off of your articles about the camera. So, how do you know if your camera is being used by another app when you can't use it specifically with an app like Google Duo? I've done multiple resets, restarts, cache wipes, etc, but can't resolve this issue. I would appreciate your assistance. Â Thank you. — Bryan
Solution: Hi Bryan. To your question "how do you know if your camera is being used by another app when you can't use it specifically with an app like Google Duo," the answer is you don't. There is no utility tool or app for an average user that will tell you if your camera function is being engaged by another app. The reason why this app keeps failing to load is probably due to an operating system glitch (or even restriction), or another app (can be first party or third party). To check, try doing a factory reset and observe how the Duo app works when no other apps are installed. If the issue remains, you must contact Google for support.
For reference, below are the steps on how to do a factory reset:
Create a backup of your important files and contacts.
Press and then hold the Home and Volume UP keys, then press and hold the Power key.
When the Samsung Galaxy S7 shows on the screen, release the Power key but continue holding the Home and Volume Up keys.
When the Android logo shows, you may release both keys and leave the phone be for about 30 to 60 seconds.
Using the Volume Down key, navigate through the options and highlight 'wipe data / factory reset.'
Once highlighted, you may press the Power key to select it.
Now highlight the option 'Yes — delete all user data' using the Volume Down key and press the Power button to select it.
Wait until your phone is finished doing the Master Reset. Once completed, highlight 'Reboot system now' and press the Power key.
The phone will now reboot longer than usual.
Problem #2: Galaxy S7 keeps  shutting down on its own
I've looked all over and have not found my issue listed on any Galaxy S7 troubleshooting page.
So my phone will just randomly shut down regardless of battery life or any other normal variable I can think of. When it shuts down it acts as if the battery is dead. If you try to restart it it will do absolutely nothing. If you plug it into the cable it will vibrate the battery symbol pops up and then shuts completely down again. It will repeat this approximately every 2 seconds no matter what you do.
I've tried booting the safe mode and hard restarting a factory reset but nothing seems to fix this. Eventually it also randomly it will no longer flash the battery symbol and buzz with the battery symbol shows up with the green lights showing that it's charging. when that happens it can be rebooted and works fine for a little while.
I'm at a complete loss and so is Verizon. Luckily for me the very first day I bought it I dropped it at Best Buy and cracked the POS. The phone works fine for weeks after this but because the glass is cracked they're going to charge me $399 instead of switching it out for a warranty issue. so any help would be greatly appreciated. — Tom
Solution: Hi Tom. Android troubleshooting is simple and follow a generic pattern in resolving electronics issue. If you've exhausted all software troubleshooting, in your case things like booting in safe mode, wiping the cache partition, and performing a factory reset, then the problem must be hardware in nature. There's no software trick that you can do at this time to fix your problem. The problem is most probably battery-related so having that specific component checked is a must. Because the phone is out of warranty, try to invest in a third party repair.
Problem #3: Galaxy S7 screen turns to black and won't turn on
Hi! today whilst at the gym sitting down, my Galaxy s7 slipped out of my side pocket and landed on the floor. The fall did not cause anything physical to the phone because it was less than 3 inches or so from the ground. Afterwards, i noticed my screen towards the top would display in 3 or 4 small strips. After inspecting further the entire screen turned black and has not changed since then. I know the phone is still working because when I press the power key I see the touch sensor buttons light up. I have tried doing the button tricks to turn it on but all have failed. What is my next step? — Nick
Solution: Hi Nick. A cracked screen or a broken screen assembly is unfixable by software hacks. Your phone must be physically checked so the bad component can be replaced if needed. The best thing that you can do right now is to call Samsung or your carrier so they can repair or replace the device. Since the screen is cracked, that will constitute to user misuse, thus effectively voiding whatever warranty left on your device. Like what we tell Tom above, you must invest a few hundred bucks for the repair or replacement if you want to have a good working phone again.
Problem #4: Galaxy S7 Active speaker keeps cutting out when playing videos
Hi lads/ladies. I have the new Galaxy S7 Active and I love it. However during video play on YouTube and other such video players the speakers on my phone will occasionally cut out. This does not happen with auxiliary or headphones. A quick restart sometime alleviates the issue, same with closing the app and restarting it. But these are always temporary fixes or don't work at all. I searched through multiple forums and this seems to be a common problem with no known fixes. Can you guys offer any help? Thanks for your time! — Chris
Solution: Hi Chris. You're right. This is a common problem and we are aware that this issue has been reported all over. There seems to be no uniform pattern in many cases so isolating the cause is very challenging. We are currently monitoring this issue and are yet to receive any official word from Samsung about it. So far, some users have found simple remedies (but not solutions) so we want to suggest them here. Below are the things that you can try:
Enable Prevent USB audio routing under Developer options
Go to Settings
Tap About device
Tap software
Tap build number tab five times
Enable Prevent USB audio routing
Toggling Power Saving mode
Toggling Power Saving mode on or off (depending on your current setting). If you don't enable power saving mode, try turning it on to see if will remedy the situation.
Turn off Easy Mute
Go to Settings.
Tap Advanced Features.
Disable Easy Mute
You also want to let your carrier know about this issue so they can collect the number of users affected by the problem in their network. This can be an operating system-related bug so always install updates to the operating system whenever they're available. We will update this post once we have a fix that works.
Problem #5: Galaxy S7 stuck in Sprint logo screen after factory reset
All of a sudden today my Samsung S7 started acting up with low memory. I moved numerous programs to my SD card then proceeded to update all the apps that were out of date. I went to restart phone later and after it came on it wouldn't connect to any app saying "no data retry." so I checked my wifi and service, everything was on but still couldn't even use Google. I proceeded to restart the phone after about 30 minutes of not getting it connected to anything. I went into the android recovery boot menu because I have wiped the partition thing before and it usually clears up issues. This time I just decided to wipe data/factory reset because I felt like if I just start from scratch it would be better. Well after it rebooted it loads through the Samsung logo screen and just stays on the Sprint logo screen. Please help me!! My phone will not work anymore after many attempts to reboot it. I am also not sure what system it is. — Mallybeau22
Solution: Hi Mallybeau22. We've observed this issue on older Galaxy S models, especially on units that ran unofficial software or were rooted. If you did root or installed a custom ROM or recovery on your device, make sure to contact the developer of the modified software for support.
On the other hand, if your device has been running stock software and was never rooted, you may be able to force the phone to boot normally only after flashing a stock ROM. To do that, you must first need to boot the device to Odin mode. Before you look for a guide on how to flash a stock ROM to your phone, make sure that you restart the phone via download/Odin mode. Here's how to do that:
Charge the phone for at least 30 minutes.
Press and then hold the Home and Volume DOWN keys, then press and hold the Power key.
When the Samsung Galaxy S7 shows on the screen, release the Power key but continue holding the Home and Volume DOWN keys.
Wait until the Download screen appears.
If you can boot the phone in download mode but not in other modes, that means that your only way out may be to flash a stock or custom firmware.
If the phone won't restart normally via Odin, use Google to look for a guide on how to flash a stock firmware on your device.
Problem #6: Galaxy S7 sound mutes when playing YouTube or Netflix videos
I have a problem with my S7's sound. I saw a thread on this site having the same problems. Whenever I play a video on my phone it mutes for a moment then comes back in a minute or so. I thought it was a hardware/speaker problem so I tried using headphones but same results. I also thought the headphone jack was broken so I used a bluetooth headphone but it also has the same results. Then I tried downloading a video player but it's the same even with Youtube and Netflix. I found a temporary solution where in everytime the phone mutes I unplug my headphone (If I'm using one) then plug them again and there are times where the sound comes back but most of the time I wait it out.
This problem has been annoying and I need a permanent solution because I already tried drying the speakers, wiping cache partitions and I need to try a few more solutions before trying to get it fixed from a technician. — Clyde
Solution: Hi Clyde. We don't think this is a hardware problem at all. Please refer to our suggestions Chris in the meantime while we look for an effective solution to this issue. If you can't wait, try calling Samsung so they can replace the device.
---
Engage with us
If you are one of the users who encounters a problem with your device, let us know. We offer solutions for Android-related problems for free so if you have an issue with your Android device, simply fill in the short questionnaire in this link and we will try to publish our answers in the next posts. We cannot guarantee a quick response so if your issue is time sensitive, please find another way to resolve your problem. 
If you find this post helpful, please help us by spreading the word to your friends. TheDroidGuy has social network presence as well so you may want to interact with our community in our Facebook and Google+ pages.