The #Samsung #Galaxy #S6 is best known for departing from the usual flagship design of the South Korean giant. Gone are the user replaceable battery and the microSD card slot. This new design shift however has made the phone design quite good. Naturally, since the user can't easily replace the battery there will be a couple of power related issues that will pop up. One such issue which we will tackle today is the Galaxy S6 binary blocked by FRP issue. We will also tackle other power related problems that have been sent to us by our readers.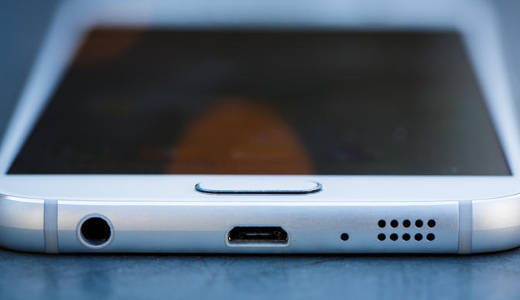 If you own a Samsung Galaxy S6  or any other Android device for that matter then feel free to contact us using this form. We will be more than happy to assist you with any concern that you may have with your device. This is a free service we are offering with no strings attached. We however ask that when you do contact us try to be as detailed as possible so that an accurate assessment can be made and the correct solution can be given.  
If you would like to browse the previous parts in this series then check out this link.  
You may also reach us at our Facebook and Google+ social media accounts.
S6 Custom Binary Blocked By FRP
Problem: My phone was dying, and so when it was at around 1% I turned it off. An hour or so later, I got home and plugged it in, and it lit up with that charging icon, so I assumed all was well. Around fifteen or so minutes later, I assumed it would be at least a little charged, so I unplugged it and tried to start it, but it wouldn't start. And so I plugged it back in, again the charging icon came up, and I waited another ten minutes to repeat the whole process and it still wouldn't turn on. In the top left corner of the device, it says 'Kernel is not seandroid enforcing' in red and right below that, it says 'custom binary blocked by FRP lock'. I haven't dropped or damaged my phone in anyway, and it's only about a week or so old. How do I get it to start again?
Solution: The FRP or Factory Reset Protection lock that you are seeing in your device is a security feature that has been introduced to devices running on Android Lollipop 5.1 and above. What this does is it prevents the phone from any unauthorized factory reset or software modification without the authorized user's permission. If the phone is running on its stock firmware and this device was bought brand new ( no Google account was setup previously) then the only possible solution right now is to flash your phone with its original stock firmware.
To flash your phone
Download the specific firmware model of your phone from the Sammobile website.

Download the latest version of Odin and install it in your computer.

Boot your computer in Download mode.

Run Odin from your computer then connect your phone using a USB cord to your computer.

Flash the phone.
Take note that when you flash your device any data in it will be deleted.
S6 Not Turning On After Cleaning Charging Port With Needle
Problem: I was cleaning out my charge port with a needle with the phone on and I know now that was a big no no. The phone turned off and would not do anything. It will not power up, do any of the troubleshooting boots. I plugged it into charger and nothing happens. I even tried another charger and wall outlet but still nothing. There is no lights on it's like it just died. Did I kill the motherboard? What is your suggestion.
Solution: You can actually clean the charging port of your phone using a needle however before doing this the battery has to be removed. Since this phone's battery is not user replaceable then this procedure must not be done on this device. The most likely thing that happened to your phone is that you shorted the positive and negative pins of the port which in turn might have fried some internal component in the device. The first component that you should suspect that has gone bad is the power IC. I suggest you bring your phone to a service center and have this checked.
S6 Does Not Turn On
Problem: My galaxy won't turn on and there is a blue light that's glaring (glowing a constant light and dark blue). It was working fine until it died, then this started when I plugged it up to charge.
Solution: There are several factors to check as to why your phone is not turning on. Below are the steps you need to perform to resolve this issue. Move to the next step should the issue still occur.
Simulate a battery pull by pressing and holding the power button and volume down button simultaneously for 7 seconds then release both buttons. Check if the phone turns on.

Clean the charging port of your phone using a can of compressed air or cotton bud dipped in alcohol. What you want to achieve is to eliminate any dust or dirt that could be in this port and is causing the problem. Once this is done check if the issue still occurs.

Charge your phone for 20 minutes with a different charging cord. The current charging cord you are using could be defective which is why the phone does not charge.

Try using a different wall charger when charging your phone.

Check if you are able to start your phone in Safe Mode. Once in Safe Mode restart your phone normally.

Check if you can start your phone in recovery mode. Do a factory reset from here. Since this will delete your phone data make sure to have a backup copy first.
If the issue still remains after performing the steps listed above I suggest you have your phone checked at a service center.
S6 No Display But Notifications Work
Problem: There seems to be no power but the blue LED light still blinks. When i try  switching it ON by pressing the Unlock button, nothing happens. I tried calling the s6 using another phone, it rang but no notification or what so ever on the s6.
Solution: It's very likely that the display of your phone is not working. This is the reason why you can still get notification sounds but you can't see anything on the screen. I suggest you try starting your phone in recovery mode first. If the display works in this mode then you should perform a factory reset from here. Take note that this will delete your phone data. However, if the display still does not work in this mode then you should bring your phone to a service center and have it checked.
S6 Stuck In Bootloop
Problem: HELLO, I'M HAVING A PROBLEM WITH MY PHONE, IT HAS A BOOTLOOP, I HAVE TRIED EVERYTHING, BUT I CAN NOT ACCES TO RECOVERY MODE TO MAKE FACTORY RESET, THE ONLY THING THAT I CAN DO IS ENTER TO DOWNLOAD MODE, BUT WHEN I TRIED TO FLASH THE ORIGINAL STOCK ROM FROM SAMMOBILE IT SAYS FAIL, AND IF I TRY IT AGAIN IT GET STUCK ON SETUP COMMUNICATION, I HAVE INSTALLED AND REINSTALL THE DRIVERS, BUT IT KEEPS STUCK ON THAT STEP. WHAT I DID TO GET BOOTLOOPED IS INSTALL A FIX PATCH FOR BATTERY (SUPPOSED TO MAKE BETTER THE AUTONOMY OF THE BATTERY), I FLASHED IT VIA FLASHFIRE. I USED TO BE ROOT ON MARSHMALLOW, WITH TWRP RECOVERY. NOW I HAVE NO RECOVERY AT ALL, I CAN NOT ACCESS TO. IT'S 4 DAYS THAT I'M TRYING AND TRYING TO REVIVE MY PHONE WITH NO LUCK. I REALLY HOPE YOU CAN HELP ME GET MY PHONE FIXED. THANKS IN ADVICE.
Solution: What I could suggest right now is to figure out why the phone gets stuck while trying to flash its firmware. Listed below are some of the things that you can do.
Try using a different USB cord

Try to connect your phone to a different USB port in your computer

Make sure that your computer has the latest software updates

Try to temporarily turn off the security software of your computer

Try using a different computer when flashing your phone.
S6 Fast Battery Drain
Problem: My phone was factory reset and afterwards my battery life has gotten worse. It is 100% when I go to bed and it is 50% 7 hours later. It charges with charger just fine.
Solution: Have you installed any new apps in your phone right after the reset? These apps might be causing the problem. Ty to backup your phone data then do another round of factory reset. Once the reset is done do not download or install anything in your phone. You should first check if the issue still occurs. If the problem still remains then your phone battery might already be weak. I suggest you have this checked at a service center.
Feel free to send us your questions, suggestions and problems you've encountered while using your Android phone. We support every Android device that is available in the market today. And don't worry, we won't charge you a single penny for your questions. Contact us using this form. We read every message we receive can't guarantee a quick response. If we were able to help you, please help us spread the word by sharing our posts with your friends.