For a nearly 3 year old device the #Samsung #Galaxy #S5 is aging quite nicely. First released in April of 2014 this phone then had the top of the line specs. Today, while almost all of the newly released phones can outperform this model it is still quite capable of running most of the apps from the Google Play Store smoothly. Although a lot of people are using this as their reliable daily driver there are instances when certain issues can occur on this phone. In this latest installment of our troubleshooting series we will tackle the Galaxy S5 won't get past logo screen & other related problems.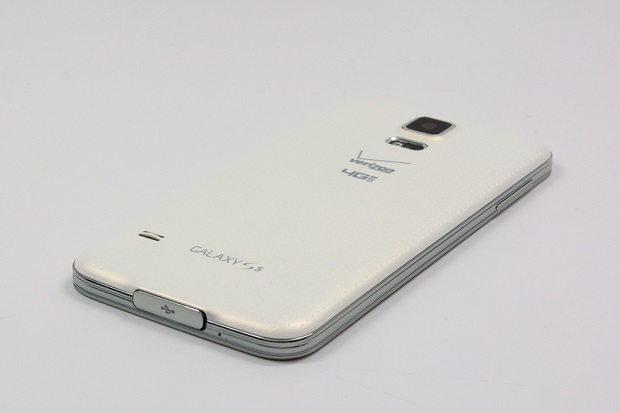 If you own a Samsung Galaxy S5  or any other Android device for that matter then feel free to contact us using this form. We will be more than happy to assist you with any concern that you may have with your device. This is a free service we are offering with no strings attached. We however ask that when you do contact us try to be as detailed as possible so that an accurate assessment can be made and the correct solution can be given.  
If you would like to browse the previous parts in this series then check out this link.  
You may also reach us at our Facebook and Google+ social media accounts.
S5 Won't Get Past Logo Screen
Problem: My S5 recently started becoming unstable, suddenly crashing or rebooting.  The situation quickly declined to the point that it wouldn't get past the logo screen on startup.  After trying a soft reset to no avail, I did a full factory reset (several times both with and without restoring any applications other than included and with/without the SD card) with no change.  I then flashed the firmware with a new copy of the stock firmware and again no change.  I thought the phone was heating a bit too much and since disassembly is a bit difficult to apply a cool blast I just placed the phone in the freezer for 10 minutes after removing the battery and putting in into a powered off state.  After a few minutes in the freezer the phone boots and runs fine until I exercise it to the point that it heats up and then we are back to the reboot/hangs situation.  I have run it through all the tests in the Phone Doctor Plus app and everything passes w/o issue.  Since the system has to be stressed as in booting up or running multiple applications such as streaming and browsing, I am guessing the processor or memory is getting too hot creating the instability.  What I would like to know is whether there are heat sinks or some other protection methods that can become separated to cause this problem or is it a motherboard replacement type of issue or perhaps something I haven't thought of. I called Samsung but their tech support for an out of warranty phone was virtually non existent.  Thanks for any assistance you can provide.
Solution: The metal back part of the display assembly of this phone acts as a heat sink that absorbs any heat generated by the device. This phone however should not heat up too much if it is used normally. This heating problem is probably due to a component inside the phone that is failing to work. You will need to bring your phone to a service center that knows how to do board level repairs and have it checked.
S5 Stuck In Boot Loop
Problem: Found the phone at the boot splash screen after setting phone down and then picking it up later. In other words, spontaneously. Now the phone goes into a boot loop only getting to the Samsung S5 screen then powering down and repeating. The only way to stop it is to remove the battery. Cannot get to the recovery mode.
Solution: If your phone has a microSD card installed then try removing it as this might be causing the boot loop problem.
If your phone doesn't have a microSD card or if the issue still occurs even after removing the microSD card then try the following steps listed below.
Remove the battery and microSD card ( if one is installed) then press and hold the power button for at least a minute. Reinsert just the battery then check if the phone is able to turn on.

Try connecting the phone to its charger then turn it on. If it turns on then you should try getting a new battery.
If the above steps fail to fix the problem then you should bring your phone to a service center and have it checked.
S5 Not Turning On Only Vibrates
Problem: My Samsung s5 is brand new. I got it a couple of years back but has been kept in box. Opened it only once to check it out and then twice after for pictures and put it back. Not a scratch. I tried switching it on yesterday but screen is black. It vibrates and has a blue light flashing on the top left hand corner. What is wrong with it??? Kind regards thanks in advance.
Solution: Try charging your phone for at least 20 minutes as this issue is most likely caused by a drained battery. If charging the battery fails to fix the problem then try replacing it with new one.
S5 Stuck In Samsung Logo
Problem: Went to do factory reset. Phone restarted ..Samsung logo/Android etc came up. Went to black screen with white Samsung Logo in the centre of the screen and that logo just flickers from bright light to lower light, nothing else. Have restarted in safe mode…done factory reset from there and reboot. Have also done clear cache from there and reboot. No matter what I do it gets to the Samsung logo on the centre of the screen and just  goes bright and then lower bright level of that white Samsung logo. HELP!!!
Related Problem: My Samsung galaxy s5 will flash SAMSUNG GALAXY S5 and  does not change from the turn on screen to the main screen. I really loved this phone but cant figure out how to fix it. I'm ready to throw it against a concrete wall but can't bring myself to do it bc I loved the phone. Plz help its driving me NUTS.
Solution: Does your phone have a microSd card installed? If it does then you should try removing as this might be causing the problem.
You should also try connecting your phone to its charger then check if the phone boots completely when connected. If it does then you should try using a new battery on your phone.
If the above steps fail to fix the problem then you should consider flashing your phone with its updated stock firmware file. Instructions on how to do this can be found at several of the popular Android forums online.
S5 Flashes Yellow Then Refuses To Turn On
Problem: When trying to turn on the device to the lock screen you hit the power or home button, the screen flashes yellow for a second then goes back to black refusing to turn the screen on. This can go on hitting the power button to only get a yellow flash for quite some time and a factory reset has not helped it. Also at low light settings the screen will flicker quite badly. I've had the device a year and a half and this suddenly started happening, it hasn't been dropped or gotten wet or any damages.
Solution: If a factory reset doesn't fix the problem then this is most likely a hardware related issue caused by a malfunctioning component. I recommend that you bring your phone to a service center and have it checked.
Feel free to send us your questions, suggestions and problems you've encountered while using your Android phone. We support every Android device that is available in the market today. And don't worry, we won't charge you a single penny for your questions. Contact us using this form. We read every message we receive can't guarantee a quick response. If we were able to help you, please help us spread the word by sharing our posts with your friends.