One of the advantages of Android smartphones such as the #Samsung #Galaxy #S5 is the ability to expand further the available storage space. There are two versions of this phone, one with a storage of 16GB and the other with a storage of 32GB. If this isn't enough to store all of your music, videos, and photos then you can simply add a microSD card to the phone to get more storage space. While this is an easy process there are instances when certain issues can occur when adding a microSD card which we will be addressing today. In this latest installment of our troubleshooting series we will tackle the Galaxy S5 microSD card needs to be formatted issue & other related problems.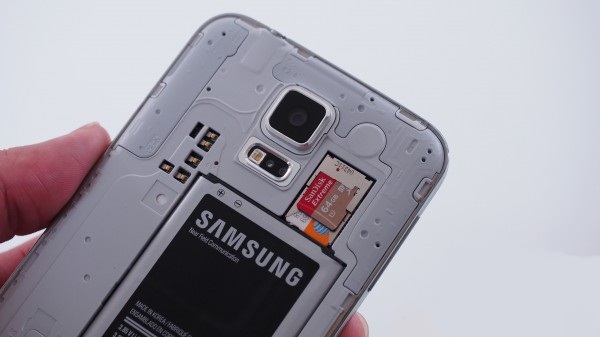 If you own a Samsung Galaxy S5  or any other Android device for that matter then feel free to contact us using this form. We will be more than happy to assist you with any concern that you may have with your device. This is a free service we are offering with no strings attached. We however ask that when you do contact us try to be as detailed as possible so that an accurate assessment can be made and the correct solution can be given.  
If you would like to browse the previous parts in this series then check out this link.  
You may also reach us at our Facebook and Google+ social media accounts.
S5 microSD Card Needs To Be Formatted
Problem: My Galaxy S5 phone will not accept my Samsung 32GB SD I purchased a Samsung EVO Select 32GB microSDHC for my Galaxy S5 phone, but the phone says that it needs to be formatted and fails during the reformat process. It gives the following error message "command 7 volume partition disk 179,64 public failed with 400 10 command failed". I tried the same SD card on my Galaxy Express Prime and the phone recognizes it without any problems. I reformatted the SD card on the Express Prime phone and it still gives the same error on the Galaxy S5. Any thoughts? I selected the Samsung EVO card based on your suggestions and the fact that it is also from Samsung. This is the second card with the same problem. I returned the first one.
Solution: Since this is the second microSd card that has the same problem and the card can be recognized by another phone then the issue could be phone related. Try cleaning the microSD card slot first using a can of compressed air then check if the phone can successfully read the microSD card. This removes any dirt or debris that could be causing the problem.
If the issue remains then one other troubleshooting step that you can do is a factory reset. Make sure to backup your phone data before doing the reset. If the problem still occurs after the reset then this might already be caused by an internal component that is failing to work. I recommend that you have this checked at a service center.
S5 microSD Card Stopped Working
Problem: My micro SD card has suddenly stop working. I can't see it in my folders. The apps are no longer synced to it. All the photos I had in folders on it have disappeared. I have tried restarting it and removing it. Nothing seems to work. Any ideas what else I could try?
Solution: You should remove the microSD card from your phone and let your computer read it. You will need a card reader to do this. If the files are still missing even when checking with the computer then it's very likely that they might have been deleted or the card is corrupt. I would recommend that you get another card  if this is the case.
If the files are present and can be read by your computer then the issue might be with the phone. Try turning of your phone then reinsert the microSD card. Start the phone in Safe Mode then check if the contents of the card can be read. If it can then an app you downloaded might be causing the problem. You should find out what app this is and uninstall it.
If the issue still occurs even in Safe Mode then you should try doing a factory reset. Make sure to backup your phone data before doing the reset.
S5 microSD Card Ejected Improperly
Problem: So today out of the blue I got a message saying my Micro SD Card (Samsung 32gig EVO) ejected improperly and has now not been showing up on my phone. I have taken the battery out, the microsd card out and restarted my phone twice with no luck. I tried to also insert it in the SD adapter attachment into my Mac and it did not show up there as well. In this case is the microsd card itself broken? If so how could that happen, as I have only had this micro sd card for about a year and a half now.
Solution: If your computer can't read the card then the card is most likely broken. This is caused by corrupt sectors that have developed on the card itself. I'd recommend that you replace this card with a new one.
S5 microSD Card Is Corrupted
Problem: Samsung Galaxy S5- Right after Christmas, got the message my sd card was corrupted. Apps that were moved to the sd card were shown as ghost images and pictures inaccessible. Was able to retrieve data/images using my computer, put in new sd card, installed apps, moved them to the new sd card. All was well for 1 week and then battery was draining fast and apps on sd card were taking longer to load ip than non-sd card apps. This morning, back to square one-it now says THIS sd card now corrupt as well. What is going on? Thanks so much.
Solution: This issue could be caused by some glitch in the phone. Follow the troubleshooting steps listed below to fix this problem.
Backup the contents of the microSD card using your computer

Format the microSD card using your computer.

Backup your phone data then do a factory reset

Reinsert the microSD card to your phone.

Observe if the issue still occurs.
If the above steps fail to fix the problem then you might have bought a faulty microSD card. Try replacing this with a new one.
S5 Fixing Corrupt microSD Card
Problem: I have a Galaxy 5 with a 32 GB SD card phone says that the card is corrupted, I've got a lot of pictures on it that I don't want to lose. Is there a way I can fix it?
Solution: You should try retrieving the data using your computer. Use a software such as Recuva to recover the lost data. This however is not guaranteed to work 100% of the time but it's worth a shot.
Feel free to send us your questions, suggestions and problems you've encountered while using your Android phone. We support every Android device that is available in the market today. And don't worry, we won't charge you a single penny for your questions. Contact us using this form. We read every message we receive can't guarantee a quick response. If we were able to help you, please help us spread the word by sharing our posts with your friends.