Welcome to another installment of our troubleshooting series where we aim to help our readers fix the problems that they have with their #Samsung #Galaxy #S5. Today we will tackle the Galaxy S5 isn't receiving all texts issue & other related problems. We have gathered all of the latest messaging concerns that have been sent our way and have addressed them below.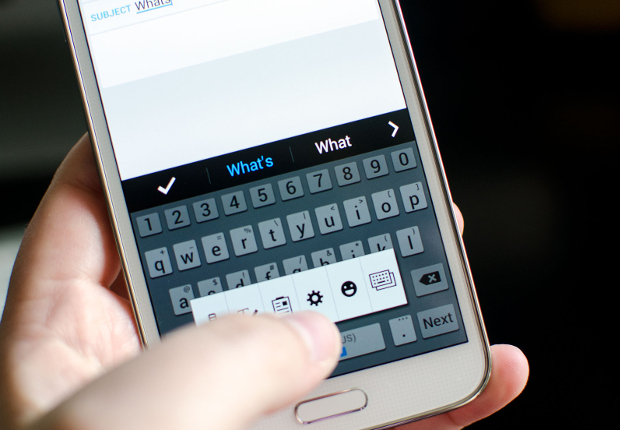 If you own a Samsung Galaxy S5  or any other Android device for that matter then feel free to contact us using this form. We will be more than happy to assist you with any concern that you may have with your device. This is a free service we are offering with no strings attached. We however ask that when you do contact us try to be as detailed as possible so that an accurate assessment can be made and the correct solution can be given.  
If you would like to browse the previous parts in this series then check out this link.  
You may also reach us at our Facebook and Google+ social media accounts.
S5 Isn't Receiving All Texts
Problem: My phone isn't receiving all texts. Sometimes it's the first text from someone and other times it's in mid conversation. This just started 2 weeks ago after I left the country and then came back. No problems before then. It's not the same people all the time and sometimes it works and sometimes it doesn't. Bell told me it's not the network. They said the messages are showing in the log as received but my phone isn't accepting some of them indicating that it's hardware related. They said try a factory reset. I've tried the soft reset but not the hard yet.
Related Problem: For the past couple days I have not been receiving all text from various people. It's off and on. With my boyfriend I noticed it the most since he's the one I'm typically talking to you. I'll receive one or two messages from him but then not some. And he's not receiving all of my texts from me either. But I've also noticed some of my coworkers not receiving my messages either or they will have sent me a message and I didn't receive it.
Related Problem: My phone has been not receiving random text messages for months now. I can't figure out a pattern, it seems to be completely random. It doesn't seem to be from any specific phone/carrier as several people have told me that they text me and I never received the message (although most have been iphones). A lot of times if they send multiple messages at once, I won't get the first one, but will get the others, so I don't think it's a problem of having cell reception. Any thoughts/ideas? Thank you for your help!
Solution: If the network is working fine then you will have to concentrate the troubleshooting on the phone side. Try checking first if the problem is caused by an app you downloaded by starting the phone in Safe Mode. If you are receiving all text messages while the phone operates in this mode then the problem could be caused by a third party app. Find out what app this is and uninstall it.
If the issue occurs even in Safe Mode then you should consider doing a factory reset. Make sure to backup your phone data before doing the reset.
S5 Not Receiving All Text Messages
Problem: Every so often, I won't receive a text message that I confirmed with the sender as successfully being sent. It's not every message and it's not only one person. It's seemingly random as to which texts I'll receive. I've tried resetting my phone but the issue still occurs. The missing messages are in group conversations as well as single person, and from both other Android users and iPhones. I use the standard messaging app installed on all Android systems. It's getting really annoying.
Solution: Since you already tried doing a reset which fails to fix the problem try checking if the problem is network related. Try checking if the issue occurs in a particular area. If it does then there might be some network issues in your area.
You should also check if the problem is caused by the phone SIM. Try replacing the SIM and check if the same issue occurs.
If the above steps fail to fix the problem then you should have your phone checked at a service center.
S5 Needs To Toggle Airplane Mode To Send Text Message
Problem: My service keeps cutting in and out. It will show that i have service, but when i try and send a text, it will tell me i have no mobile data at this time. So i turn on airplane mode for a second and then turn it back off and my service will be back to normal again. Very frustrating, especially because i have a job that has me on call a lot.
Solution: Since the signal seems to cut out whenever you try to send a text message then you should try to wipe the cache partition of your phone from the recovery mode. If the issue still remains after this then you should backup your phone data and do a factory reset.
S5 Cannot Send Or Receive MMS
Problem: I have a Verizon Samsung Galaxy 5 phone that is now being used on the AT&T network. I have called AT&T and set up all the settings for messaging as well as calls and data. I am unable to send or receive MMS messages through the messages program on the phone. I can use Google Hangouts to send and receive MMS. I have called AT&T and ask them to check the settings they have and they stated that they cannot guarantee that all functions will work on a non AT&T phone used on their Network. Are there any workarounds to fix this short of having to use Hangouts to send and receive MMS.
Related Problem: Samsung galaxy S5 at&t recently purchased and put on straight talk byop with their at&t sim card. No pic messaging getting thru, regular text and calls work. Having issues with finding the correct apn set up, used my old S4 Active settings and it tries to download pic message, but fails. Thank you
Related Problem: Hi, I just switched from Verizon to T-Mobile.  I kept my Verizon – Galaxy S5 to use on the T-Mobile network, but I cannot send or receive MMS messages (group messages or pictures).  Is there a way to do MMS messages in this situation? Thanks!
Solution: Whenever MMS sending fails to send or receive on a phone that is being used on a different network the first thing that you should check is the APN setting of your device. Make sure that the settings in not of the original network but of the new network.
APN for AT&T
Name: ATT Phone

APN: phone

Proxy: Not set

Port: Not set

Username: Not set

Password: Not set

Server: Not set

MMSC: https://mmsc.mobile.att.net

MMS Proxy: proxy.mobile.att.net

MMS port: 80

MCC: 310

MNC: 410

Authentication type: None

APN type: default,mms,supl

APN protocol: IPv4

APN roaming protocol: IPv4

Bearer: Unspecified

Mobile Virtual network operator: Not set
APN for Straight Talk Under AT&T
Name: straight talk

APN: tfdata

MMSC: https://mms-tf.net

MMS proxy: mms3.tracfone.com

MMS port: 80

MCC: 310

MNC: 410
APN for T-Mobile
Name: T-MOBILE

APN: epc.tmobile.com  but you it's an LTE Device, use: fast.tmobile.com instead

Proxy: <Leave in Blank>

Port: <Leave in Blank>

Username: <Leave in Blank>

Password: <Leave in Blank>

Server: <Leave in Blank>

MMSC: https://mms.msg.eng.t-mobile.com/mms/wapenc

MMS proxy: <Leave in Blank>

MMS port: <Leave in Blank>

MCC: 310

MNC: 260

Authentication type: <Leave in Blank>

APN type: default,supl,mms

APN Protocol: Leave it to the Default one
Feel free to send us your questions, suggestions and problems you've encountered while using your Android phone. We support every Android device that is available in the market today. And don't worry, we won't charge you a single penny for your questions. Contact us using this form. We read every message we receive can't guarantee a quick response. If we were able to help you, please help us spread the word by sharing our posts with your friends.