The #Samsung #GalaxyS5 is an Android smartphone that has several network modes available for it to connect to a network. This device can connect using either GSM, HSPA, and LTE to facilitate the communication needs of the owner. Once connected a person will be able to use the various network related services such as making calls, sending a text, or even connecting to the Internet.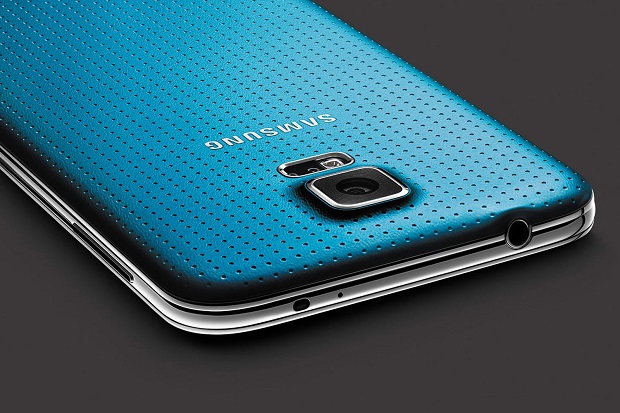 There are however instances when owners of this phone will experience the #S5 no network signal issue which is characterized by the phone not having any signal at all thus cutting down most of its communication features. Several of our readers have been experiencing this type of issue and have asked for our assistance in dealing with this matter.
If you own a Samsung Galaxy S5 or any other Android device for that matter then feel free to contact us using this form. We will be more than happy to assist you with any concern that you may have with your device. This is a free service we are offering with no strings attached. We however ask that when you do contact us try to be as detailed as possible so that an accurate assessment can be made and the correct solution can be given.  
If you would like to browse the previous parts in this series then check out this link.  
Aside from sending us an email you may also reach us at our Facebook and Google+ social media accounts.
S5 No Network Signal During Calls
Problem: Whenever I make a phone call, my service is good for about 1-2 minutes and then the person on the other line cannot hear me anymore. I look and my service is gone and my "AT&T" logo is gone on the top left hand side. Once I hang up it's back. This happens in places where I have full signal. Also when I try to text message the "AT&T" logo goes away and my messages are not going through, even when I have service.
Solution: You need to check first if this issue occurs in one particular area or in different areas as well. If it only occurs in one area then this could be a network related issue or there may be some interference that's blocking the signal from reaching your phone. Either way, you should contact your carrier and inquire if there are any network related issues in your area.
Once you have made sure that the network is fine the next thing you should check is your SIM. Sometimes a faulty SIM can cause this type of issue. If you have access to another SIM then try to insert it in your phone then check if the same issue exists. If the issue still remains then we can proceed with troubleshooting the phone.
When troubleshooting the phone start by clearing the cache and data of your device. This clears out any corrupt temporary data in your phone that may be causing this issue.
Proceed with doing a factory reset if the previous troubleshooting step fails to resolve the problem. Make sure to backup your phone data first before doing so.
Finally, if the problem still remains then this may already be a hardware related issue. I suggest you bring your phone to an authorized service center and have it checked.
S5 No Network Signal On Straight Talk
Problem: I recently put in a simcard for my galaxy S5 that my mother gave to me the carrier she was with was at&t but i removed the simcard and replaced it with a straighttalk simcard and now my mobile network is not working, i was wondering if there is anything i can do to get it working? can you please help me thanks
Solution: AT&T and Straight Talk both use GSM technologies so there should be no problem bringing over a phone that used to work on AT&T over at Straight Talk. There are however certain conditions that have to be met in order for you to be able to use the phone on another network and that is the phone should be unlocked. If you are using an AT&T phone then chances are it is locked to AT&T. You can confirm this by contacting AT&T. If the phone is already out of contract you can have it unlocked.
If the phone is already unlocked and your mobile network is still not working then you need to verify if the Straight Talk SIM that you inserted is active.
If the SIM is active the next thing you should check is the phone APN settings. There's a possibility that the APN setting is still set for the AT&T network. Change the APN setting of the phone to match that of the one Straight Talk is using.
If the above troubleshooting does not resolve the issue then I suggest you backup the phone data and do a factory reset.
S5 No Service Error
Problem: Wifi toggle keeps switching back to WiFi no matter how many times I turn it off. Also keep getting NO SERVICE  msgs and can't make or receive  calls until signal bars reappear. These  problems began after 5.0 update. PLEASE HELP!
Solution: If this issue occurred after the 5.0 update then this may be caused by a glitch in the software. In cases such as this the culprit is the old data from the previous software version which is still in your phone. This old data normally should have been removed during the upgrade process but  due to some glitch is still present in your device and is causing a conflict with the new software version.
To get rid of this old data try to wipe the cache partition of your phone first. If the problem still persists the back up your phone data and do a factory reset.
S5 Not Connecting To Mobile Network
Problem: I purchase my phone from eBay (bad mistake) when I received phone it worked just fine. About 2 weeks later I could not use my phone at all, I couldn't even connect to wifi that's how bad it was. I took my phone in and the guy unlocked my phone. At first when you power on my phone it would say T-Mobile and I was using simple mobiles service but after he did what he did it now powers on as metro PCS. Now I really didn't  care at the time because my phone was working fine. It's been almost 6 weeks since that has happened now this morning I tried to use my phone it allowed me to make a call but as soon as I hung up it said searching (like searching for a network) I soft reset my phone. I made another phone call I talked for a bit and when I hung up it said searching again. So I went to my network options and I select T-Mobile network operator. Now it won't even connect. I can still use my wife but I can't make a call or text. Another thing is that my mobile network apn or whatever it is called is with metro pcs as well if that means anything.  But I imagine that it doesn't considering I've been using my phone this whole time without a problem. Thanks hope you can help.
Solution: You need to start fresh with this type of issue. Back up your phone data then do a factory reset. Once the factory reset has been performed check your phone APN settings.  For Simple Mobile the settings are listed below.
Name:SIMPLE Mobile

APN: simple

Proxy:<Not set>

Port:<Not set>

Username:<Not set>

Password:<Not set>

Server:<Not set>

MMSC:https://smpl.mms.msg.eng.t-mobile.com/mms/wapenc

MMS Proxy:<Not set>

MMS Port:<Not set>

MCC: 310

MNC: 260

APN Type: default,supl,mms,admin
Once the APN has been set make sure that under cellular network settings the network operator must be set to automatic.
Try making a call and sending a text message. If the problem still persists then you should bring your phone to an authorized service center and have it checked as this may already be a hardware related problem.
S5 Loses Network Connectivity Once Wi-Fi Connects
Problem: I have several issues but the most troublesome issue is that my phone loses network connectivity once connected to wifi.  For example: when I am home my phone automatically connects to wifi and my 4g disconnects.  I have tried disabling wifi but it doesn't help.  At that point I will have neither wifi nor 4g.  When I have no 4g I cannot send or receive phone calls or texts.I have done a soft reset and a factory reset but neither worked.  I can send or receive a call/text or two if I turn on and off Airplane Mode but is EXTREMELY inconvenient to do between every text.  Not to mention very time consuming as well.  Please help if you can and please tell me where and how to make a donation.  Thank you
Solution: Your phone is designed to prioritize the Wi-Fi connection over a mobile data connection. This means that if you have both a Wi-Fi and mobile signal available, your phone will use the Wi-Fi connection to save on your mobile bandwidth. The problem here is that you may have set the network mode to WCDMA only. This means that when there is no WCDMA signal such as when your phone is connected to your Wi-Fi, you won't be able to get calls or texts. Try changing the network mode to LTE/WCDMA/GSM (auto connect) and see if this resolves the problem.
Feel free to send us your questions, suggestions and problems you've encountered while using your Android phone. We support every Android device that is available in the market today. And don't worry, we won't charge you a single penny for your questions. Contact us using this form. We read every message we receive can't guarantee a quick response. If we were able to help you, please help us spread the word by sharing our posts with your friends.