The #Samsung #Galaxy #S5 is one of the many Android smartphones available in the market that can easily run any app available at the Google Play Store. Although this model was released in 2014 it is still a relevant device owing to the fact that its software has been updated to Android Marshmallow. This means that the phone is able to run any app available at the Play Store that is optimized for the latest Android version. There are however instances when app related problems can occur on this phone. This is what we will tackle today as we address the Galaxy S5 app permission not working issue & other related problems.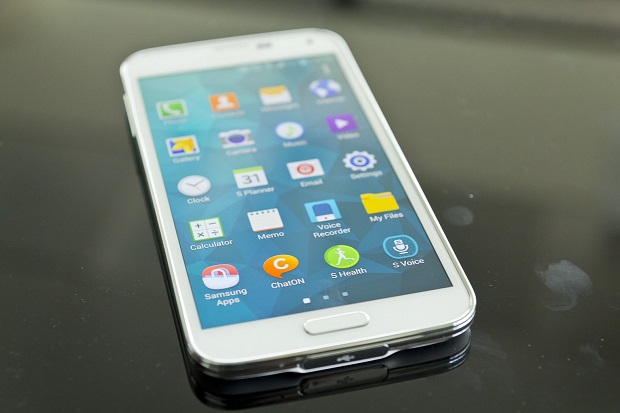 If you own a Samsung Galaxy S5  or any other Android device for that matter then feel free to contact us using this form. We will be more than happy to assist you with any concern that you may have with your device. This is a free service we are offering with no strings attached. We however ask that when you do contact us try to be as detailed as possible so that an accurate assessment can be made and the correct solution can be given.  
If you would like to browse the previous parts in this series then check out this link.  
You may also reach us at our Facebook and Google+ social media accounts.
S5 App Permission Not Working
Problem: Greetings. I have a G900T1 MetroPCS Galaxy S5 that was recently updated to 6.0.1. Since the update, I have had nothing but problems with basic phone and app features. Outlined below are two specific examples of problems directly associated with the update. Camera. Camera opens and will take a picture. In lower left corner is the shortcut to the gallery, which always shows a small snapshot of the last picture taken. When I press on the shortcut to open the gallery, the following occurs: 1. A box appears on screen that says the following: Unable to open Gallery. Go to Settings> Permissions, then allow the following permissions and try again: Contacts Calendar Location At the bottom of the box are two words in blue letters: CANCEL and  SETTINGS. When you press the word SETTINGS, the following appears: Top of Screen: "App Permissions". To the right are 3 stacked dots (when you press the dots, a box pops up that says "All permissions"). The next line says "Gallery", and to the right of that is a small circled i for info (if you press the info icon, it takes you to the Gallery App Info screen). Below the word Gallery is the following alphabetical list: Calendar [toggle button in grey "OFF" position] Camera [toggle button in grey "OFF" position] Contacts [toggle button in grey "OFF" position] Location [toggle button in grey "OFF" position] Phone [toggle button in grey "OFF" position] SMS [toggle button in grey "OFF" position] Storage [toggle button in green "ON" position] As the very first box said that Contacts Calendar and Location needed permissions and it brought me to this screen with all of the toggle buttons in the off position except for Storage, I pressed on the toggle button for Contacts to turn it on, and instead of turning green when I pressed it, an information box stating the following appeared on screen: Screen overlay detected. To change this permission setting, you first have to turn off the screen overlay from Settings> Apps The words OPEN SETTINGS are at the bottom of the box in blue letters. When I press OPEN SETTINGS, it takes me to the following new screen: Top of screen: "Apps that can appear on top". To the right are 3 stacked dots (when these dots are pressed, a box pops up with two choices, "Show system apps" or "Reset app preferences"). The next line says "Enabled" with a triangle pointing south (when you press the word "Enabled", a box pops with "Enabled" in blue, followed by "Turned Off" and "Apps with permission" in black). Below the word Enabled is an alphabetical list starting with Android System through YouTube. Next to every item in the list is a on/off toggle button. When I go to "Contacts" in this alphabetical list, the toggle button for Contacts is in the green, ON position. When I press the green ON button for Contacts, it lets me turn it off, but turning off this toggle does nothing. If I repeat the above scenario and instead try to change permissions for Calendar and Location, I end up at the same screen showing "Enabled"  apps that can appear on top and I am able to toggle them off as well. Toggling off Contacts Calendar and Location has no effect on opening the Gallery from the camera. Toggling them back on has no effect. These overlay and permission layers can't be changed. Factory resetting the device hasn't helped. I'm unable to make bank deposits from home because I cannot give my banking app any permissions to access the camera. I can't use Google keyboard because I am unable to grant permission for the keyboard to access dictionaries for spell checking. The same with apps needing access to location services. Hopefully there's a master reset somewhere.
Solution: There have been a couple of cases like this one previously in which app permissions don't work. This appears to be a bug in the software version that your phone is running on. Try to check if a more current version is available and install it. If there no new software version is available and you have already performed a factory reset then you should consider flashing your phone with a previous stock firmware version. Instructions on how to flash your phone can be found at several of the popular Android forums online.
S5 Flickers When On Facebook Gallery
Problem: Samsung Galaxy 5. It's not been damaged in any way, my last phone which was also a 5 did the exact same thing. I can't remember it ever happening except when I'm in Facebook and only while I'm viewing someone's photo gallery. It may do it once or as many as 3 rapid flashes, flickers, or blinks as if I just took a screenshot of what I'm viewing. I was hacked on my last phone, had if I remember name correctly "horny worm" virus. As I did then, I've got Verizon security, Advest, several others to hunt bugs, spyware everything I can think of. Last phone I had Web root the paid version, in 18 months it never found anything, as it would check files it ALWAYS got 98% finished and would hang up for ever as in never get past one file. Could leave it there trying to pass while I was sleeping and never did clear one file. The very first time I ran the w.r. program it pulled a Verizon app and said duplicate / not real( something ) but a screenshot of cover app ??? I looked and there was in fact two of the same apps on one page, both seemed to be real with a few differences. What was to follow was a nightmare. All devices hacked, got into checking account, started getting calls from Verizon I was late on payment, but I just paid 2 weeks ago. This went on for several months, calls to Verizon were useless (over 20 calls = twice that in hours). All of my business numbers are tied to the account, don't pay bill they turn off phone = no work. My IP address ended up being found in south America ect. Needless to say I'm a bit concerned when It looks like something else is controlling my phone, taking screen shots. I never use any WiFi connection but mine at home, don't click on questionable sites, do all I can to keep it clean. If no answer for flickering, snapping screen please advise on best phone security app as well as any other security measures I can take with wireless router etc at home. I can't go through that again.
Solution: The best thing to do in this case is to first backup your phone data then do a factory reset. This troubleshooting step will actually take out any malware if your phone has one as well as fix any software glitch that could be causing the problem.
Once the reset is complete get your favorite apps only from the Google Play Store. I also recommend that you change your account passwords ( Facebook , Google, etc.). Once this is done try to check if the issue still occurs.
Regarding the security of your device I recommend that you check out the list below.
Make sure your phone is running on the latest software update

Do not access questionable websites and most importantly do not click on any pop ads that might appear

Do not root your phone

Do not install apps from third party sources. As much as possible only install apps coming from the Google Play Store.

Install an antivirus software and make sure its definitions are updated regularly.

Connect only from trusted Wi-Fi networks or better yet use your mobile data subscription.
S5 Phone Has Stopped Error
Problem: my problem is that I receive the message " phone has stopped" when an app is open on my phone and at the same time, someone is calling me on the phone. Therefore i can not answer the phone. Even if i press ok, it comes back in less than a second. This message doesn't come up when I go into phone app by myself. Only when i receive the call it appears. And it doesn't appear if I am not in another app at that time. Please help!!!
Solution: This issue is most likely caused by a glitch in the phone software.
Try checking if the issue occurs when your phone is running in Safe Mode. If it doesn't occur in this mode then there's a possibility that it is caused by an app you downloaded. Find out what app this is and uninstall it.
If the issue still occurs even in Safe Mode then you should try wiping the cache partition of your phone from the recovery mode. If this doesn't work then proceed with doing a factory reset. Take note that this will delete your phone data so make sure to have a backup copy before doing this.
S5 Apps Can't Connect
Problem: Hi,   Some of the apps on my Galaxy S5 connect and work but others are giving me this error all of a sudden:   What can i do to mitigate this problem? Error Message: "Internal Service Failure An internal error occurred. This can be caused by a lack of connectivity. Please make sure you have a good network connection." Thanks
Solution: Start the troubleshooting by checking if the problem is caused by the network your phone is connected to. Sometimes if the connection is slow issues such as this will occur. If your phone is connected to a  Wi-Fi network, try connecting your phone to a different network. You should also try using your mobile data subscription.
If you have determined that the issue is not connection related then the next step is to  check if a certain app in your phone is causing the problem. To do this you have to start the phone in Safe Mode. In this mode only the pre-installed apps are allowed to run. Try to check if your apps can go online. If they can then the issue might be caused by a third party app you installed. Find out what app this is and uninstall it.
If the problem still occurs even in Safe Mode then I recommend that you backup your phone data then do a factory reset.
S5 Message App Crashes After Marshmallow Update
Problem: Hey i just installed the new marshmallow update on my S5 and the standard message app will not load since. It continues to crash stating its not working and do i want to end. I've tried a soft reset and restarting the phone 10 times. .. anything other than a factory reset?
Solution: Aside from a factory reset you can try clearing the cache and data of the messaging app. You can also wipe the cache partition of your phone from the recovery mode. If the issue persists then I highly recommend that you do a factory reset. Make sure to backup your phone data before doing this.
Feel free to send us your questions, suggestions and problems you've encountered while using your Android phone. We support every Android device that is available in the market today. And don't worry, we won't charge you a single penny for your questions. Contact us using this form. We read every message we receive can't guarantee a quick response. If we were able to help you, please help us spread the word by sharing our posts with your friends.