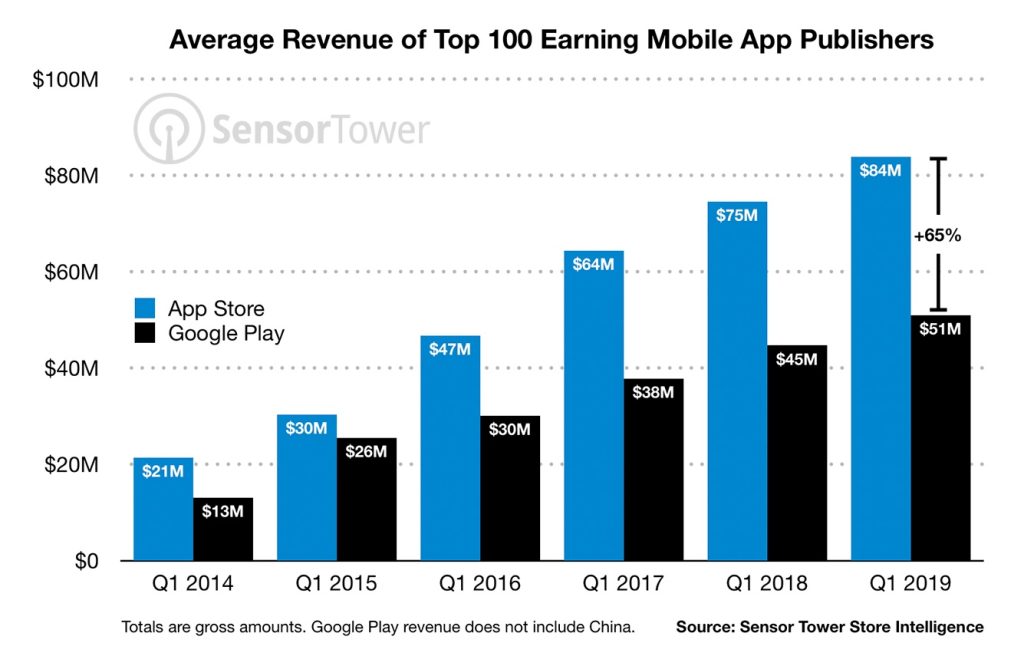 A new study shows that top app developers are actually earning tons of cash over on Apple's App Store, and significantly less on Google Play.
Studying 100 top app developers, data that Sensor Tower obtained, shows that app developers actually earned $84 million in sales in Q1 2019, a $9 million increase from this same time last year.
The story on the Google Play Store is way different — 100 top app developers only earned $51 million revenue. That's a massive, $33 million difference.
Is there an explanation for this? Possibly — reports say that iPhone owners are wealthier, and are thus, more willing to spend on apps and games. However, we're sure the nitty, gritty details can get a little bit more granular than that.
Revenue might see an increase over time on the Google Play Store, but it's probably going to take more than just time — a significant chunk of Apple's market share would likely have to move over to Android for headway in that area.
source: Sensor Tower