While Facebook for Android app is one of the most popular apps in the Play Store and has its own support group, it's not free of problems. In fact, we received a lot of emails from our readers reporting/complaining about the issues they encountered and one of them is the error message "Unfortunately, Facebook has stopped."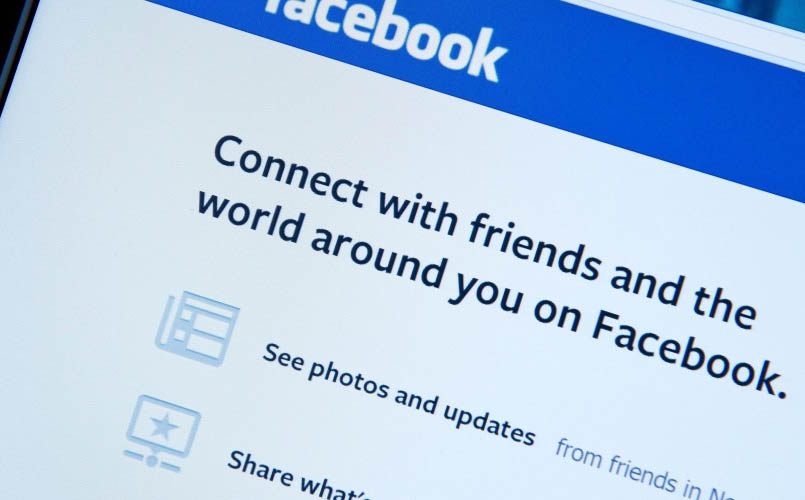 I will walk you through in dealing with that error message and how to get rid of it. Then I will tackle on other Facebook-related problems with your Galaxy S5. There've been reports that FB issues were more rampant after the Android 5 Lollipop update. Many experienced having the app crashed on its own, while others have issues viewing stories on their timeline. So, read on, as this post maybe helpful enough for you.
If, however, you have other issues with your Galaxy S5, visit our Galaxy S5 Troubleshooting page to find related issues. Try the solutions we provided and if they didn't work for you, then email us at [email protected] and we will help you find appropriate solutions for your problem. This is a free service we offer so you won't be charged. However, we ask you to provide all necessary information about the problem and your phone. Include the model as well as the version of Android it's running on.
"Unfortunately, Facebook has stopped" error shows when opening the app
Problem: Hello, I own a Samsung Galaxy S5, which I bought a few weeks before the S6 was released, and I recently received an update for its operating system, I believe. While everything works, there's one app that ceased to function normally–Facebook. Every time I open it, it says, "Unfortunately, Facebook has stopped." I often use this app to interact with my friends but since the update, I wasn't able to use it for said reason. While I might be savvy in using my phone, I really am not the techy type, so I don't know how to deal this problem in the first place. That's why I need your help. Can you guide me how to troubleshoot this problem?
Troubleshooting: Facebook for Android is a third-party app and I mean your phone can function normally without it. If you cannot use your phone because of the error message that keeps popping up, then uninstall the app. Harsh as it may sound (especially for Facebook support), it's actually one effective step to know if it's really the Facebook app that crashes on its own or if there's another app that triggers it. After you uninstalled it and there's still error that pops up (not necessarily the same because FB has already been uninstalled), then it's clear now that the app was just one of the apps that crash and it didn't actually cause the problem. Here's how you uninstall an app on an S5:
From any Home screen, tap Apps.
Tap Settings.
Scroll to 'APPLICATIONS,' then tap Application manager.
Swipe right to the ALL screen.
Scroll to and tap Facebook.
Tap Clear cache button.
Tap Clear data button, then OK.
Tap Uninstall, then OK.
However, if you gotten rid of the error message after you uninstalled it, then it was primarily a Facebook problem. Other technicians may suggest you update the app but I tell you, clearing the cache and the data, then uninstalling it is more effective than that. After which, just download a fresh copy of the app from the Play Store, after all, it's free and won't take a couple of minutes to download.
By doing so, you could get rid of the possible corrupt cache and/or data, uninstalled the obsolete version and downloaded the most recent one. If the app still won't work after that, then you really don't have much of a choice but to either perform factory reset and install the app again or get used to not having Facebook on your phone. It's all up to you.
Facebook app just closes/crashes shortly after opening it
Problem: There was an update for Facebook that I allowed and it went smooth and easy. I rebooted my phone a couple of times as I uninstalled a few apps. When the phone was ready, I tried to open Facebook and it did open only to close after a few seconds. I tried accessing the recent apps screen and I can see Facebook being one of the most recent apps used. It means it opened successfully. So, I tried opening it one more time and nothing. Tried and tried until I got tired and convinced myself there's a problem. Now, I don't know what problem really is, so I really need your advice on this. Is this a problem with the phone or the app? Help me. — Jacqueline
Troubleshooting: If this problem happened immediately after you updated the Facebook app, then it is clear the new update isn't compatible or has conflicts with your system. Now, try to see if there is an available firmware update for your phone. If there is none, then you will have to troubleshoot the app. If you contacted Facebook support, all the blame would be on your phone and the same is true if you contacted Samsung for it. So, it's better you deal with this problem without their help.
I suggest you follow the same troubleshooting procedure I cited in the previous problem: clear the cache and data of the Facebook app, then uninstall it. After that, download the app from the Play Store to make sure you have the most recent version of the app and install it. If the same thing happens, then the issue couldn't be resolved with basic troubleshooting. It needs intervention from either Facebook or Samsung; either the former will release a patch to fix its app or the latter will roll out an update for its device.
Facebook app says "connection lost"
Problem: First of all, thank you for all the help you could provide. I have a problem with my Galaxy S5, when I open Facebook it says it can't connect and that I should retry but I am connected to my Wi-Fi network at home. This issue, however, happens intermittently and it's very annoying. I don't know how to fix this because sometimes it occurs but then it starts working again and then it occurs again. I can't figure out what's wrong with it. Can you guys help me with it, please?
Related Problem: Facebook is way off on my phone. The pictures come in slowly, and if I choose to comment, I get a white page with a turning circle on it for over a minute. I also get gray boxes and no pictures after the first few on the feed. Everything moves VERY slowly.
As for the losing connection, it happens all the time. I never can finish my turn on Trivia Crack because I lose connection. It says, "There is a problem with your internet connection." Then the screen freezes. It happens on FB too. I also have difficulty watching videos. They won't work many of the times. I have spoken several times with both Cox Cable and AT&T, and nobody seems to know what connection I'm talking about. We have WiFi, and that connection looks strong.
When I saw your email address, I was so happy! I am soooo frustrated. I cleared google out, and updated my phone. There are no open windows that I know about. I clear them constantly. My phone is a Galaxy s5, and I've had it for a year. If you need anymore info, just let me know. Thank you way in advance. — Judi
Troubleshooting: Both of these problems are caused by an intermittent internet connectivity. As what the first issue said, the problem occurs but then it gets fixed. Primarily, it's necessary to check whether your network equipment, i.e. your router or modem, are working fine because if they're not, then you should call your internet service provider and get them fixed or replaced to have a more stable internet connection.
Now, if you're sure it's not your equipment or network that has issues, then it must be a feature that's on your phone and I can't think of anything that results to this problem but the Smart Network Switch feature. It might be a great feature but there have been a lot of reports that it actually interferes with the phone's capability to connect to the internet normally. It seemed like the phone has become very sensitive that a slight change in the signal strength will immediately result to auto network switch and during the transition, connectivity is lost. So, disable this feature to see if it makes a difference:
Tap Apps
Tap Settings.
Tap Wi-Fi.
Untick the checkbox next to Smart network switch.
This is more of a connection problem than just Facebook. So, after you've disabled the smart network switch and the problem persists, backup your data and perform full hard reset.
Turn off the device.
Press and hold the following three buttons at the same time: Volume Up key, Home key, and Power key.
When the phone vibrates, release the Power key but continue to press and hold the Volume Up key and the Home key.
When the Android System Recovery screen appears, release the Volume Up and Home keys.
Press the Volume down key several times key to highlight 'wipe data / factory reset.'
Press Power button to select.
Press the Volume down key until 'Yes — delete all user data' is highlighted.
Press Power button to select and start the master reset.
When the master reset is complete, 'Reboot system now' is highlighted.
Press the Power key to restart the device.
Connect with us
We are always open to your problems, questions and suggestions, so feel free to send them at [email protected] We support every Android device available and we are serious in what we do. This is a free service we offer and we won't charge you a penny for it. But please note that we receive hundreds of emails everyday and it's impossible for us to respond to every single one of them. But rest assured we read every message we receive. For those whom we've helped, please spread the word by sharing our posts to your friends or by simply liking our Facebook and Google+ page or follow us on Twitter.