One of the primary functions of smartphones is to allow us to place and receive calls almost always at a push of a button so we understand if some members of our community are frustrated when they cannot do so on their relatively-new #GalaxyS6. This post covers some of calling-related issues shared by our readers. If you are looking for answers to your own calling issue, this post may help you.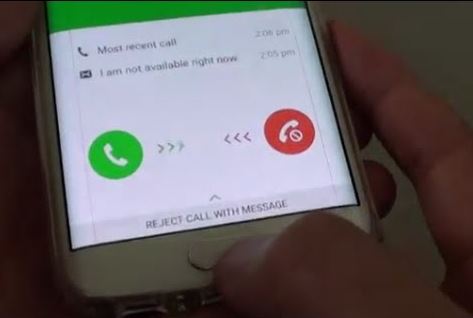 Below are the topics discussed today:
If you are looking for solutions to your own #Android issue, you can contact us by using the link provided at the bottom of this page.
---
Problem #1: Galaxy S6  loses mobile network connectivity when connected to Wi-Fi
Ok. I'm on my third SIM card and second Galaxy S6 so this is definitely a software/network related issue. I'm on the most recent baseband G920TUVU3DOI1 and 5.1.1.
It seems like whenever I'm connected to a Wi-Fi connection my phone loses connectivity to the mobile network. At times, even when I'm on LTE I'm not receiving calls or texts. I've spent 2+ hrs with Samsung reps who don't have any idea what's going on.
Also on the phone with T-Mobile reps. I've tried a new SIM card, deleting temp cache in recovery mode, safe mode and a factory reset. I've also tried trouble shooting with the software for example VoLTE is off, WiFi calling is off. This issue mostly occurs when the phone is on Wi-Fi and display is off 10+ minutes.
Please Help! Thanks!! — Ali
Solution: Hi Ali. If Samsung and T-Mobile agents can't figure out the reason for the problem or suggest a solution, that may illustrate that there's a hardware issue behind your trouble. As much as we would like to help you, we are as helpless as the other reps you talked to before. We're sure the phone is still within the 1-year warranty so your best bet right now is getting a replacement.
Problem #2: Galaxy S6 dial pad won't work when in calls
My S6 was initially a Verizon phone but I am now using it on AT&T network with a prepaid plan. I had been on the AT&T network for over 10 days when the issue began.
Issue: During a phone call the number keys do not work. When I call any customer service number, I'm asked to select 1 for English, 2 for tech support, 3 for billing, 0 for a representative etc etc. When I make the selection and press a number key, the number shows on my screen and I hear the beep sound as I press the number, however, I am not directed to the corresponding department and the menu just keeps repeating the instructions. No matter which number key I press, it does not send me to any extension at all. Please help me!! I am in sales and have to call in each of my sales everyday and select option 8 in order to reach account creation.
I have made over 30 calls in the past 2 days and my phone has only allowed me to select option 8 twice. I don't know why it worked twice and not any of the times I've called in. I hope you can understand the issue I've described and help me fix this!!
My phone number is ***-***-**** (number edited for privacy reasons) if you can call me to help me I would really appreciate it!! Thank you!!! — Alex
Solution: Hi Alex. Are you using a third party dialer app when making your calls? If yes, consider switching back to the stock dialer app to see the difference. You may also want to do the basic software troubleshooting to narrow down the possible the causes. To do that, start with safe mode.
Boot your S6 in safe mode
Restarting in safe mode is the first thing to try, especially if the issue happened after installing something. To do that, just follow these steps:
Press and hold the Volume Down and Power keys for 20 to 30 seconds.
Once you see the Samsung logo, release the Power key immediately but continue pressing the Volume Down key.
Your phone should continue booting up and you will be prompted to unlock your phone as usual.
You will know if the phone successfully booted in safe mode if the text "Safe mode" is displayed at the lower-left corner of the screen.
Wipe the cache partition
Refreshing the cache partition may clear some app settings that don't work properly anymore. Here's how to do it:
Turn off the device.
Press and hold the following three buttons at the same time: Volume Up key, Home key, and Power key.
When the phone vibrates, release the Power key but continue to press and hold the Volume Up key and the Home key.
When the Android System Recovery screen appears, release the Volume Up and Home keys.
Press the Volume Down key to highlight 'wipe cache partition.'
Press the Power key to select.
When the wipe cache partition is complete, 'Reboot system now' is highlighted.
Press the Power key to restart the device.
Do a factory reset
Sometimes, issues can be due to operating system bug so doing a factory reset is necessary.  If you haven't done it before, here are the steps:
Turn off your Samsung Galaxy S6 Edge.
Press and hold the Volume Up, Home and Power keys together.
When the device powers on and displays 'Power on logo', release all keys and the Android icon will appear on the screen.
Wait until the Android Recovery Screen appears after about 30 seconds.
Using the Volume Down key, highlight the option, 'wipe data/factory reset' and press the Power key to select it.
Press the Vol Down button again until the option 'Yes — delete all user data' is highlighted and then press the Power key to select it.
After the reset is complete, highlight 'Reboot system now' and hit the Power key to restart the phone.
Problem #3: Galaxy S6 freezes during calls and unable to make another call until its restarted
My S6 keeps dropping calls and holding texts. Every time I make a phone call after 20 min's it will hang up and if I try to call back it won't go through (my status is full bars). I restart the phone and I can make the call no problem. I seem to have notice the calls get dropped if the phone switches from data to Wi-Fi; for example if I'm in the car and pull into the driveway the phone sees my Wi-Fi and connects and the call is dropped. 
Also, if I'm on the phone and someone sends me a picture message so the data connection turns on with the Wi-Fi the call is lost.  Each time I need to restart the phone. I am also having issues with texts, I can be having a conversation and then I'll notice the messages stop, if I make a call to anywhere (just to make it ring) or restart the phone messages will pour in with their original dates and times. —  Tracy
Solution: Hi Tracy. We've encountered this same issue on another device before and it appears that this is due to a bad firmware. It appears that the system is unable to automatically switch from one connection type to another. If you have the Smart Network Switch feature enabled, try to disable it and observe how the phone acts. Do it for some time. If nothing changes, simply do a factory reset and you should be good to go.
Problem #4: Galaxy S6 unable to make outgoing calls
I have to use Wi-Fi to make calls because I don't get a signal even though I'm inside the city limits in Kingsport, Tennessee. I got a 32G Galaxy S4 in June. It was mostly fine to make calls. T-Mobile had a special so I got the 128GB exactly 13 days ago. I haven't been able to make a call since. I receive at least some calls but can't make any. Today, I went to the T-Mobile store and they changed the SIM card and said it was working. I got home … and it's not. I've already done everything you suggested in your troubleshooting article part one.
Thank you. — Hannah
Solution: Hi Hannah. Did you try to make a call in the store after the SIM was changed? We can't see the logic of a phone working in one location only. Make sure that you don't have any call blocking features or apps enabled. If you can't remember if you have any such apps installed, boot your S6 in safe mode, then try to make a call again.
If you changed some network configuration before, make sure that you go under Settings > Applications >Settings > Call > Additional Settings > Caller ID and select Network default.
You can also do the basic troubleshooting we suggest above. If nothing works, go back to T-Mobile and request for a replacement phone instead.
Problem #5: Galaxy S6 not showing missed call notifications and voice mails
People are calling me and leaving voice mails but I have no missed call notifications on my phone app. Also it doesn't tell me that I have voice mails, I have to guess and then call myself to check my voice mail to see if I have any.
Also some people aren't receiving my texts until the next day.
I use this phone for business and it is taking a huge hit on my professional life right now.
Thanks so much. — Samantha
Solution: Hi Samantha. Looks like you have a network issue rather than a phone problem. Delays in sending and receiving text messages usually signals an on-going problem on the network side. Outages, unplanned maintenance, infrastructure issues, to mention a few are some of the common reasons for mobile service interruptions.
If you haven't informed your carrier yet about your service experience, we suggest that you call them first. We don't want you to waste your time troubleshooting your phone when the issue is on their side in the first place. If there's no problem on the network, you can also ask direct assistance from their technical support team to check settings on your phone (particularly on network configuration side) that may be causing the issue.
Problem #6: Galaxy S6 freezes during and after calls
Hi there. I have an S6 purchased brand new a few months ago. I've noticed a recent problem in which I will receive a call but when I go to pick it up, it's as if it freezes and the call will not connect. The screen itself is not frozen, but the ability to connect is. I then try to call the person back, and I just get dead air space – the call will not connect, I don't even get voicemail.
I look at the bars, and they are good. There is good reception where I'm at. I followed your steps online to ensure that my settings for Network mode are all set to automatic and to search for LTE/WCDMA/GSM automatically.
My phone is unable to connect to any calls for a solid 5-10 minutes. Sometimes I re-start it and then it works. Sometimes it just drops the call when I'm already on it, and then I can't seem to call the person back for another 5-10 minutes. But mostly it happens right when I try to pick up an incoming call.
I've noticed it tends to happen slightly more often when I receive a call while the phone is on the charging plate, but it has also happened when the phone is not on the plate.
What might be the matter with it???
Thank you so much for your help!!! — Stephanie
Solution: Hi Stephanie. The problem might be on the firmware level so try to do a factory reset. Once finished, try to make calls again before you install any app. This should help you determine if the a third party app is to blame, or if firmware is back to normal.
---
Engage with us
If you are one of the users who encounters a problem with your device, let us know. We offer solutions for Android-related problems for free so if you have an issue with your Android device, simply fill in the short questionnaire in this link and we will try to publish our answers in the next posts. We cannot guarantee a quick response so if your issue is time sensitive, please find another way to resolve your problem. 
When describing your issue, please be as detailed as possible so we can easily pinpoint a relevant solution. If you can, kindly include the exact error messages you are getting to give us an idea where to start. If you have already tried some troubleshooting steps before emailing us, make sure to mention them so we can skip them in our answers.
If you find this post helpful, please help us by spreading the word to your friends. TheDroidGuy has social network presence as well so you may want to interact with our community in our Facebook and Google+ pages.