In this guide, we will unbox a new Samsung Galaxy S21 Plus and we will show you how to set it up for the first time. There are very few things inside the box, so the unboxing will be quick. And in setting it up, we will skip the steps that you can do in Settings. Continue reading to learn more.
Since Samsung decided to not give a power adapter to its new flagship device, you will immediately notice the size difference in the packaging. Galaxy S21's box is thinner than that of the Galaxy Note 20, but it's slightly bigger than the iPhone 12's.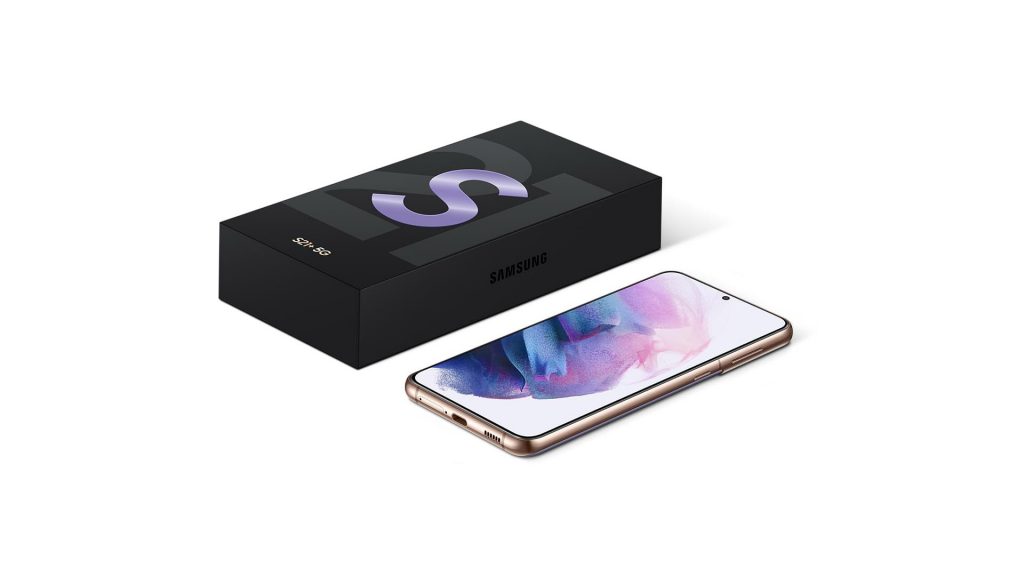 Upon opening, you'll immediately see the main unit, and beneath it are the data cable and the enclosure for the quick start guide, warranty card and SIM ejector. Again, there is no power adapter and no free headphones.
How To Set Up A New Galaxy S21
To turn it on, press and hold the Power key for a few seconds. Once the Samsung logo shows, release the power key. You will notice that the boot screen no longer shows the model of the device. So you'll only be seeing Samsung Galaxy.
On the first boot, you will be prompted to set up your new Galaxy S21. So tap Start to begin.
Tick the last option to agree to everything on the screen, and then tap Next.
If possible, connect to a Wi-Fi network.
Once connected, tap Next to proceed.
On the next screen, your phone will undergo the service provider setup and may need to reboot. So tap Restart to proceed.
After the reboot, you will be prompted if you want to copy apps and data, tap Don't Copy. After all, you can easily do that in Settings.
While you can skip setting up your Google account, we strongly suggest you don't skip it as you need your Google ID to download apps from the Play Store.
So enter your Google ID, and then tap Next.
Enter your password and tap Next to log in to your account.
Follow on-screen instructions to continue with the Google account setup.
After successfully setting up your Google account, you will be prompted to nominate a screen lock security. In this tutorial, we will skip that as you will be able to do that in Settings.
Your phone will then prompt you to choose the apps that will be downloaded and installed immediately after the setup. So choose the apps you think are important to you, and then tap OK.
Lastly, your phone will prompt you to login to your Samsung account. Since you can simply add the account in Settings, it's OK to skip it.
After that, tap Finish to start using your new Galaxy S21.
Once the initial setup is finished, set up the security for your device. You may use your fingerprint or face to unlock it.
We hope that this simple tutorial can help you.
If you find this post helpful, please consider supporting us by subscribing to our YouTube channel. We need your support so that we can continue creating helpful contents in the future. Thanks for reading!
ALSO READ: