The #Samsung #Galaxy #Note5 is definitely getting the latest Android Nougat update which will make owners of this device happy. Released in 2015 running on Android Lollipop this phone then got the Android Marshmallow update. Getting these updates are highly recommended since aside from adding more features and making the device perform better it also enhances its security. There are however instances when certain update or software related problems can occur on this device which is what we will be addressing today. In this latest installment of our troubleshooting series we will tackle the Galaxy Note 5 software update fail issue & other related problems.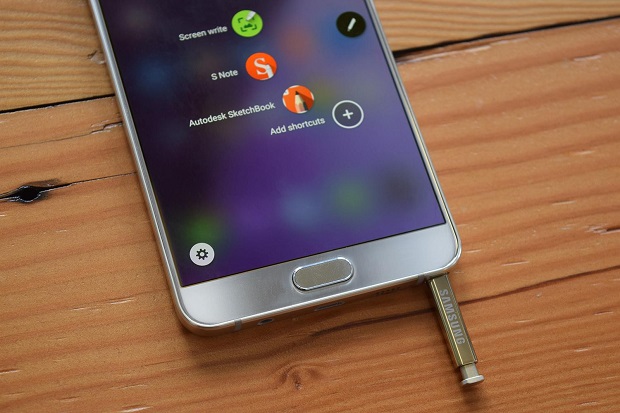 If you own a Samsung Galaxy Note 5  or any other Android device for that matter then feel free to contact us using this form. We will be more than happy to assist you with any concern that you may have with your device. This is a free service we are offering with no strings attached. We however ask that when you do contact us try to be as detailed as possible so that an accurate assessment can be made and the correct solution can be given.  
If you would like to browse the previous parts in this series then check out this link.  
You may also reach us at our Facebook and Google+ social media accounts.
Note 5 Software Update Fail
Problem: I have a tmobile note 5 n920tuvu4dpk6 and I am having issues updating to the current software. I'm currently running marshmallow 6.0.1. When I attempt to download current update the phone shuts off and begins downloading once I reach 30% the phone reboots and gives me update fail. Please help I would hate to miss out on nougat!
Solution: In most cases such as this where you are able to download the update but not completely the culprit is usually caused by a glitch in the phone software or lack of internal storage space. Start the troubleshooting by checking how much internal storage space your phone has left. If it's running low then the update will not download completely. Try clearing out at least 1GB of storage space by deleting apps that you don't regularly use. If you have some music or video files then copy them to your computer and delete the files from your phone. This should clear out some space in your device.
If after making sure that the phone has sufficient storage space and the issue still remains then the next step is to verify if a glitch in the phone software is causing this issue. Unfortunately the best way to do this is to do a factory reset. Make sure to backup your phone data before doing the reset. Once the reset is complete try doing the update. If it still fails then try using Kies to update your device.
If the above steps fail to fix the problem then you should consider manually flashing the updated firmware file to your phone. Instructions on how to do this can be found at several of the popular Android forums online.
Note 5 Software Update Unavailable
Problem: I have a samsung note 5 it was originally a pioneer cell phone (A local company) and it was unlocked by at&t it keeps telling me "Software update unavailable try again later" no sd card built in memory so can't do that any ideas what to do
Solution: It's very likely that the problem is because your phone is unable to access the update servers of Pioneer Cellular because it is running on another network right now. The other possible reasons are as follows.
Your phone is rooted.

Your phone is running on a custom software.
If you have access to an active Pioneer SIM card then you should insert it in your phone then proceed with the update.
You should also try doing an update with the help of Kies. This is a software which you install in your computer. Once you connect your phone to your computer with this software running you will be able to check for an update. If no update is available then try backing up your phone data then do a factory reset. After the reset check for the update again.
One last step to consider is to manually flash the updated firmware file to your phone. You can check out the various popular Android forums online on instructions on how to do this.
Note 5 Factory Reset Protection
Problem: I bought a phone from my friend and I hard reset the phone because he forgot the password. When the phone was setting up it asked me for his old Google account that he didn't remember. What can I do? I also want to flash the carrier to MetroPCS, the original carrier is T-Mobile. I don't know the Android version. Please reply to my message, I appreciate it.
Solution: The best way to resolve a factory reset protection that has been activate is to enter the previous Google account information on the device. If your friend has forgotten the password but still remembers the account name then the password can be recovered. Once the password is recovered you will be able to gain access to the device.
If for some reason the account information is not accepted by the phone then you can search Google for the various methods on how to bypass this protection feature.
Regarding the flashing of your phone software to a MetroPCS stock firmware this can be done using Odin. Take note though that since your phone is originally a T-Mobile device you may experience some issues if you flash a firmware of another network on your phone. If you are interested in flashing your phone then you can get the firmware file from Sammobile. Instructions on how to flash your device are als provided in this website.
Note 5 Software Is Up To Date
Problem: I have an unlocked att phone and am currently using cricket as my carrier… i am trying to update my software to marshmallow …. but my phone says that my software is up to date …. i do not know what to do
Related Problem: Hey I bought a Samsung note 5 and it does not let me update it to the marshmallow software everytime I press software update it's says request failed then on the notification bar it says connecting to server then disappears Need help as soon as possible thanks
Solution: Since your phone is running on Cricket then there's a possibility that it is unable to get the update since it can't access the AT&T update servers. The other possible reasons why your phone can't get the update are as follows.
Your phone is rooted.

Your phone is running on a custom software.
To update your phone try inserting an active AT&T SIM card to it then check for the update. If it is still unavailable then try the following steps listed below.
Connect your phone to a computer with Kies running then use the software to update your device.

Backup your phone data then do a factory reset. Check for the update.
If the above steps fail then you should consider manually flashing the updated firmware file to your phone.
Note 5 Facebook Notifications Not Working After Update
Problem: Hey, I am using NOTE 5, after the new android update, i am facing huge problem with my whatsapp and facebook, the messages won't get through on whats app and pending 'CLOCK' sign keeps on appearing, until and unless i restart my fone, and with facebook it wont refresh the notifications and would show me same old notifications. I have contacted my service provider also but they are not taking any liability for third party applications. Also i have tried factory restoring my device couple of times and also hard reset, but the problem is persistent and still there. please help me asap.
Solution: Since you have already performed a factory reset the only other possible cause for this issue is that your phone doesn't have a good data connection. Try checking if the issue occurs when your phone is connected to a different Wi-Fi network. You should also check if your mobile data connection is working. If it isn't then the first thing you should check is the phone's APN settings. Make sure that the correct setting is used by your device.
Note 5 Email Does Not Sync After Software Update
Problem: On February 2nd my phone did an update and ever since then my verizon.net email cannot be displayed doesn't sync and upload to my device I have email when I check another device and I can use and manipulate it without a problem at the verizon.net is my default I've tried going into the settings and changing the auto sync I rebooted the system several times I'm at a loss for how to make the email work I use Gmail for my employment and that is working fine
Solution: The best way to fix this issue is to delete the email account from your phone. Restart your device then add the account again.
Feel free to send us your questions, suggestions and problems you've encountered while using your Android phone. We support every Android device that is available in the market today. And don't worry, we won't charge you a single penny for your questions. Contact us using this form. We read every message we receive can't guarantee a quick response. If we were able to help you, please help us spread the word by sharing our posts with your friends.