If you own the #Samsung #Galaxy #S6Edge then you probably have performed a software update on your device at some point. This phone which was first released running on Android Lollipop has now been updated to Android Marshmallow. This update has improved the performance of the device and introduced several security features as well. While the update is generally smooth sailing there are some owners of this device who are having issues with it. In this latest installment of our troubleshooting series we will tackle the Galaxy S6 Edge failed to update software issue & other related problems.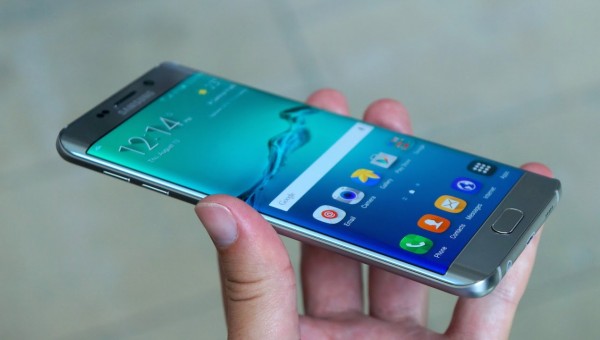 If you own a Samsung Galaxy S6 Edge or any other Android device for that matter then feel free to contact us using this form. We will be more than happy to assist you with any concern that you may have with your device. This is a free service we are offering with no strings attached. We however ask that when you do contact us try to be as detailed as possible so that an accurate assessment can be made and the correct solution can be given.  
If you would like to browse the previous parts in this series then check out this link.  
You may also reach us at our Facebook and Google+ social media accounts.
S6 Edge Failed To Update Software
Problem: Hi My android device shows the error message "Failed to update software, please try again later" during the installation period after taking 3 hours to update even after a couple of tries. Due to this, my youtube app and snapchat isn't working either, although i can access it through other devices. So i'm assuming the apps will start working once the software successfully updates. Please help, thanks.
Solution: It's either the update has successfully downloaded and can't install in your phone ( possibly due to lack of internal storage space or due to a glitch) or the update can't be completely downloaded which results in this issue.
To resolve this problem make sure that your phone has sufficient internal storage space available. You should also connect your phone to a stable and fast Wi-Fi network to avoid any download issues.
I however recommend that you backup your phone data then do a factory reset before downloading the update.
S6 Edge Stuck In Boot Loop After Software Update
Problem: Device updated successfully and now is stuck in boot loop, device worked fine for a few hours after update until battery was flat, upon charging and turning device back on it boot loops, cannot enter recovery mode or safe mode but can access download mode PLEASE HELP!!
Solution: Try simulating a battery pull in your device first by simultaneously pressing the power button and volume down button for at least 20 seconds. Your phone should restart normally after this. If it doesn't then I recommend that you start your phone in Safe Mode. If your phone boots up in Safe Mode then I recommend that you backup your phone data. Once the data has been backed up restart your phone in recovery mode then do a factory reset from here.
If the above steps fails to fix the issue then I recommend that you bring your phone to a service center and have it checked.
S6 Edge Error Has Occurred While Updating Device Software
Problem: I updated my phone and installed the newest software and now the phone is stuck with 'AN ERROR HAS OCCURRED WHILE UPDATING THE DEVICE SOFTWARE. USE THE EMERGENCY RECOVERY FUNCTION IN THE SMART SWITCH PC SOFTWARE' –  I have tried everything from trying to factory reset, put in safe mode, put in recovery mode etc by holding the buttons and everything else. No luck !. the phone powers off when i do not connect to the power cable as well. the phone does nothing except from be stuck on this screen when the cable is connected. Please can you help because this is a brand new mobile phone and i want to use it again.
Solution: This appears to be a hardware related issue already since you mentioned that the phone turns off if it isn't connected to its power cable. You can however do some troubleshooting steps on this phone by following the steps listed below.
Clean the charging port of your phone by using a can of compressed air or by blowing into it using a straw.

Try using a different USB cord on your phone when connecting the phone to a computer with Smart Switch running. Try to recover the phone software. You should also try to temporarily disable any security software in your computer as this might interfere with the phone to computer connection.
If the issue remains unresolved then I recommend that you bring your phone to a service center and have it checked.
S6 Edge Keeps On Rebooting
Problem: My S6 Edge on Verizon continually reboots itself.  I used the phone yesterday morning.  Came back to it about an hour later and it is just constantly rebooting. It basically starts and then about 60 seconds later it reboots itself.  Does this over and over.  I booted into safe mode and it did the same thing – rebooted about a minute later.  I wiped the cache following the instructions on this site.  I'd like to recover my data.  Is that going to be possible or must I do a factory reset?  What if it reboots during a factory reset?  Will it brick my phone?  Please help!
Solution: Try checking if the phone reboots when it is connected to its charger. If it doesn't then we might be looking at a faulty battery issue. If it still reboots then the problem is most likely software related. If you were able to wipe the cache partition of your phone from the recovery mode then the phone is not likely going to reboot if you do a factory reset ( also in recovery mode). Since you haven't made a backup of your phone data yet try to check if you can backup your phone data while your phone is in Safe Mode. You should also check if you can backup your phone data using Smart Switch.
S6 Edge Stuck In Ultra Power Saving Mode
Problem: On s6 edge with marshmallow I activated ultra battery save mode. I turned off the device and when I turned on I got a screen requesting to choose a launcher, I might had pressed volume buttons. I chose google now. Not i am stuck in ultra saving mode and google now. I want to go back to touchwiz and turn off ultra save mode but my apps are disabled the settings show only basic functions. I do not have battery settings or settings for apps. I already tried restarting in safe mode and I got same results. I have screenshots of what I see. Please HELP. Thanks
Solution: To resolve this issue try to perform the steps listed below.
Open the App Drawer

Select the Google App and drag it to your home screen (but do not drop it)

You should see "App info"  on the Home Screen

Drop the Google App onto the "app info"

Force Stop it and Clear the defaults.

The next action or app open should let you choose which Launcher you want.

Select TouchWiz

You will now be able to exit from UPSM
Feel free to send us your questions, suggestions and problems you've encountered while using your Android phone. We support every Android device that is available in the market today. And don't worry, we won't charge you a single penny for your questions. Contact us using this form. We read every message we receive can't guarantee a quick response. If we were able to help you, please help us spread the word by sharing our posts with your friends.