One of the most common ways to contact your friends today is to send them a text message. The #Samsung #Galaxy #Note4 for example is one of the smartphone models that makes sending and receiving text messages quite easy. One distinct advantage of this phone is its large 5.7 inch Super AMOLED display which makes composing text messages easy since the virtual keyboard is not cramped. A lot of people are using this phone right now as their daily driver without experiencing any major issues however there are instances when certain problems can occur which we will be addressing. In this latest installment of our troubleshooting series we will tackle the Galaxy Note 4 randomly not getting text messages issue & other related problems.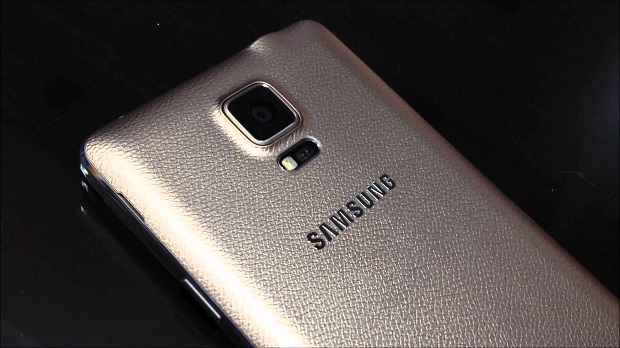 If you own a Samsung Galaxy Note 4  or any other Android device for that matter then feel free to contact us using this form. We will be more than happy to assist you with any concern that you may have with your device. This is a free service we are offering with no strings attached. We however ask that when you do contact us try to be as detailed as possible so that an accurate assessment can be made and the correct solution can be given.  
If you would like to browse the previous parts in this series then check out this link.  
You may also reach us at our Facebook and Google+ social media accounts.
Note 4 Randomly Not Getting Text Messages
Problem: When I text different people I'll be receiving their messages but, then it'll skip one or two of their messages in between texts. Then it'll be fine again I'll receive about 5 messages and then I won't get like the next three messages. It is with like 2 or 3 people this happens with. I am a t mobile user, the other people texting me is also a t mobile user and the other person uses cricket
Solution: There are two factors that can cause this problem which can either be network related or phone related. While we can't troubleshoot any network related glitches we can do something if this issue is caused by a phone problem.
What you will want to do first in this case is to restart your phone. This will reset the phone connection to the network and refresh the software which usually fixes the problem. Try to check if the issue still occurs. If it does then proceed with the troubleshooting steps listed below. After performing a step immediately check if the problem still occurs and if it does you should perform the next step on the list.
Clear the cache and data of the text messaging app from the application manager.

Start the phone in Safe Mode. Does the issue occurs in this mode? If it doesn't then you might have installed an app that is causing this problem. Find out what app this is and uninstall it.

Wipe the cache partition of your phone from the recovery mode.

Backup your phone data then do a factory reset.
In case the above steps fails to fix the problem then try using a different SIM card in your phone to eliminate any SIM related issues.
Should the above steps fail to fix the problem then you should contact your carrier regarding this matter.
Note 4 Unfortunately Messages Has Stopped Error
Problem: Hi – I see that you help with android issues. I have a Samsung galaxy Note 4 and I have two issues I need help with:
1- I just made the error in trying to send a large file to one of my contacts through Messages before I realized that it was larger than my settings allowed. The attachment didn't go through and crashed my messenger. I re-opened messenger and all messages are working except the contact I tried to send the file to. As soon as I click the conversation I get the "Unfortunately, Messages has Stopped". I am fully able to message all my other contacts. The resolutions I have currently tried are: Restarted my phone twice, cleared my Application cache, Cleared up storage (plenty left), Did your recommended soft reset. The only option I haven't that I thought might help was removing my contact and re-adding – I don't want to lose the history (not excessive). I am hoping you have an alternate solution as to what I can do.
2- I lost my stylus somewhere and had a friend give me theirs. However, the stylus doesn't seem to be recognized by my phone. I get the menu pop up when the stylus is taken out but my phone does not respond to air or touch from it. I am thinking its something that just needs a setting tweaked but I have not had success in finding how to do that. Any advice or suggestions on resolving this would be appreciated.
Thanks you for reading and I hope you are able to help me figure these out.
Solution: For the first issue that you are experiencing with the phone normally clearing the cache and data of the text messaging app will fix the problem. Since you already performed this step and it does not work then you should try starting the phone in Safe Mode. Turn off the Wi-Fi and mobile data of your phone. Try deleting the message with the attachment.  If this doesn't work then you should try deleting the whole conversation thread of the particular contact. If the above steps don't work then you consider doing a factory reset. Make sure to backup your phone data before doing the reset.
For the seconds issue that you are experiencing, in case you have already performed a factory reset from the first issue and the S Pen still does not work then try using a different S Pen. If the problem persists then this could be caused by a faulty digitizer. You will then need to have this checked at a service center.
Note 4 Not Able To Send Picture Messages After Software Update
Problem: Since a recent update (from AT&T I believe) I have not been able to send pictures via text message. When I select the pic I want to send a little screen pops up that says select contact to share. This has two options, existing contacts or new contact. Regardless of which one I pick it goes to contacts search screen but then freezes. After a few minutes I get the message that contacts have stopped working with a choice to quit or wait. If I go back to the main screen if I choose wait nothing else happens until I hit the home button. I have tried the soft reset as well as removing my battery and reinstalling it to no avail. Your help is greatly appreciated.
Solution: It's very likely that the problem is caused by some form of old software data that has not been completely removed during the software update. This old data is now causing a conflict with the new software version resulting in this issue. To fix this problem you will need to backup your phone data then do a factory reset.
Note 4 Not Reading SIM Card
Problem: Samsung note 4 won't acknowledge my sim card. Don't think it's a software issue because yesterday I replaced my charging port and I figure I screwed something up.
Solution: Try to check if your SIM card is indeed working by inserting it in another phone. Once you have made sure that your SIM is working carefully inspect the SIM slot of your phone making sure that no contacts are damaged. Insert the SIM card properly in your phone. If the problem still occurs then you should have this checked at a service center as the SIM slot of the phone might already be damaged.
Note 4 Network Bar Is Low
Problem: I have a network problem with my Samsung Galaxy Note 4. The network bar is so low that when I call someone it keeps breaking up and we can't hear each other. When I can on " whatsapp the problem is not happening. Also when I launch a call the 4G sign disappear.
Solution: The signal in your area might not be good which is why you are experiencing this problem. Try going to a different location then check if the issue still occurs. If the issue is the same and if other phones have good signal coverage in the area then what you should do right now is to perform a factory reset. Make sure to backup your phone data before doing the reset. Once the reset is complete immediately check if the problem still occurs. If it does then you need to bring your phone to a service center and have it checked.
Note 4 Can't Hear Calls
Problem: with my phone everything works but when I call someone I can not hear them and they can't hear me. I know it is not my microphone because I can still call on messenger. The same thing happens when I receive a call from someone. I have done a factory reset and still doesn't work
Solution: It looks like this issue is caused by an internal component that is failing to work properly. The best thing to do right now is to bring the phone to a service center and have it checked.