One of the main advantages of Android smartphones over the iPhone is its ability to expand its storage capacity. The #Samsung #Galaxy #Note4 for example with its microSD card slot allows for more storage options by just inserting a microSD card. A card of up to 256GB can be inserted into this particular phone which allows for more music, photos, and videos to be saved in the phone. While adding a microSD card has its advantages there are also instances when certain issues can occur because of this. In this latest installment of our troubleshooting series we will tackle the Galaxy Note 4 can't use microSD card as internal storage issue & other related problems.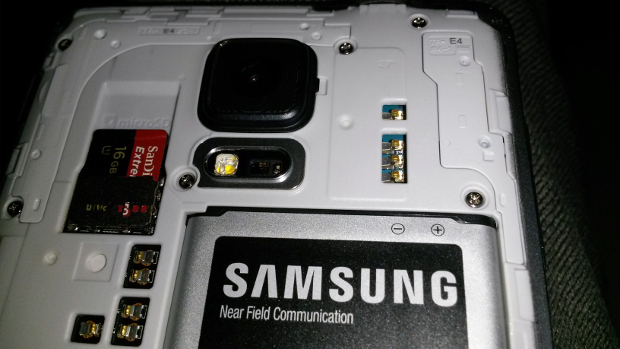 If you own a Samsung Galaxy Note 4  or any other Android device for that matter then feel free to contact us using this form. We will be more than happy to assist you with any concern that you may have with your device. This is a free service we are offering with no strings attached. We however ask that when you do contact us try to be as detailed as possible so that an accurate assessment can be made and the correct solution can be given.  
If you would like to browse the previous parts in this series then check out this link.  
You may also reach us at our Facebook and Google+ social media accounts.
Note 4 Can't Use microSD Card As Internal Storage
Problem: Hi, I'm having issues regarding my sd card. I had to do a factory reset on my phone and after doing so it won't give me the usual options given about what to do with the sd card. The only thing I can do is mount, unmount, and format. It doesn't give me the option to use it as internal storage. I'm using a Galaxy Note 4.
Solution: Starting with Android Marshmallow the microSD card can be used as an adoptable storage medium. What this means is that instead of the phone reading this card as an external storage it is being read as part of the internal storage. This allows for more apps to be installed in the phone without having any of the problems that you encounter when moving apps manually to the microSD card. The main disadvantage to this however is that if your card has a lower read and write speed then your phone will suffer from performance issues which is usually manifested by the phone slowing down or freezing sometimes. Samsung has anticipated this particular problem which is why you won't find the setting in the phone to set the microSD card as an adoptable storage or part of the internal storage.
If you prefer to use the microSD card as an adoptable storage on your phone then there is still a way to do this however it involves rooting your device. You can do a search on how this procedure is done on some of the popular Android forums online.
Note 4 microSD Card Corrupted
Problem: I have installed a 64GB SD Card into Note 4.  When I restart or get off the airplane (also restart) the SD card in the phone will show corrupted.  However, I put it into my laptop and it is okay.  Is the format incorrect?  When I checked from the PC the sd card format shows exFAT but from the website I saw your support showing FAT32.  
Solution: There might be an issue with the file system format that the microSD card is using. What you should do in this case is to backup the data stored in the card then format the card either on the phone or on the computer ( choose the FAT32 file system). If the problem still occurs after this then the next step is to check if a software glitch in the phone is causing the problem. Perform the troubleshooting steps listed below to check if this is the case. Make sure that the microSD card is inserted in your phone when performing the steps.
Check if the issue occurs in Safe Mode. If it doesn't then it could be caused by an app you downloaded. Find out what app this is and uninstall it.

Try wiping the cache partition of your phone from the recovery mode.

Backup your phone data then do a factory reset.
If the issue still remains even after performing the steps listed above then you should try getting a new microSD card.
Note 4 All Photos In microSD Card Missing
Problem: I just went to my gallery to send a photo…and found all my sd albums were gone! I can't find anything that will even show that the card is in there….help…I took the battery out…turned it on and off…nothing helped…took the card out and put it back bUT it's not registering. ..soooo upset!!
Related Problem: Sd card corrupted. When trying to take a photo and save on sd card -I can only see a photo saved for few seconds, then photo is showing all blacked out or greyed out or I can only see half of the photo. Sometimes when I switch the phone on it cannot read the sd card at all.
Solution: You will need to remove the card from your phone then have it read by your computer. You will be needing a card reader to do this. There are two things that can happen after this.
The card can be read by the computer
If the card is read then the problem could be on the phone side. Backup the contents of the microSD card onto the computer.

Reinsert the card to the phone. Backup your phone data then do a factory reset.

If the card can't be read even after a reset then you will need to bring your phone to a service center and have it checked.
The card can't be read by the computer
Note 4 Unable To View Photos Stored In microSD Card
Problem: To whom it may concern My note 4, this happened 2nd time. First time, my photos in the removable SD card can't be displayed or recognized by my note 4, I could only see photos saved in the phone itself, when I took photo, with setting to save in the SD card, all recent photos saved in there, except prior photos . I followed advice, turn off phone, took out battery, removed the SD card, reinsert, turned back on, it worked, I saw all the photos.  Then few months later, few days ago, same problems.  I'm unable to see the photos in my SD card, did the same thing with the batter, clear cache, everything, still unable to see my photos on the SD card.  I'm so sad right now, please help
Solution: There's a possibility that this card is faulty. The best way to deal with this problem is to remove the microSD card from your phone and let your computer read it. You will need a card reader to do this. If the computer can view the photos stored in the card then I recommend that you make a backup copy of these immediately. Since the computer is able to detect the contents of the card then the problem could be caused by a software glitch if the phone. To fix this you will need to backup your phone data then do a factory reset. Once the reset is complete try to check if the issue still occurs.
If you computer can't read the contents of the card then it is most likely corrupt already. I would recommend that you get a new microSD card if this is the case.
Note 4 Preparing Sd Card Checking For Errors
Problem: Hi I tried various SD micro cards in my note 4 and the same message appears all the time on top. "Preparing SD Card. Checking for errors"…the card for hours I left in the card and the message still stays the same. It won't even show in settings that I have an external card inside. Please help…what do I do? Thank you kindly
Solution: Try restarting the phone then check if the same issue still occurs. If it does then remove the microSD card from your phone then let a Windows computer read it. Right click on the microSD card then click on properties. Go to the Tools tab then under Error checking click on check. This will check the card for any errors and if present will also fix these errors. Once done reinsert the card to your phone then check if the issue still occurs. If it does then try using a different microSD card on your phone.
Note 4 microSD Card Photos Can't Be Detected By Computer
Problem: I am trying to export photos from my Samsung Note 4 to my PC.  I have it connected with a USB cord and my PC recognizes the device.  According to my phone settings my pictures are saved at/storage/85A7-14FD/DCIM/Camera.  However, I have opened every folder available on my PC related to my phone and there are no pictures there.
Solution: If your computer is running on Windows 10 then try using the Photos app to export the photos from the phone to your computer. On the upper right side of the app you will see the import button which you should click.
Feel free to send us your questions, suggestions and problems you've encountered while using your Android phone. We support every Android device that is available in the market today. And don't worry, we won't charge you a single penny for your questions. Contact us using this form. We read every message we receive can't guarantee a quick response. If we were able to help you, please help us spread the word by sharing our posts with your friends.