In order for a smartphone such as the #Samsung #Galaxy #Note4 to function properly it must be able to connect to the network. Once connected, the owner will then be able to use the several network services such as placing a call or sending and receiving a text message. While this particular model is known to work well on any network around the world sometimes certain issues  can occur which prevents it from using certain network services. In this latest installment of our troubleshooting series we will tackle the Galaxy Note 4 no service network issue & other related problems.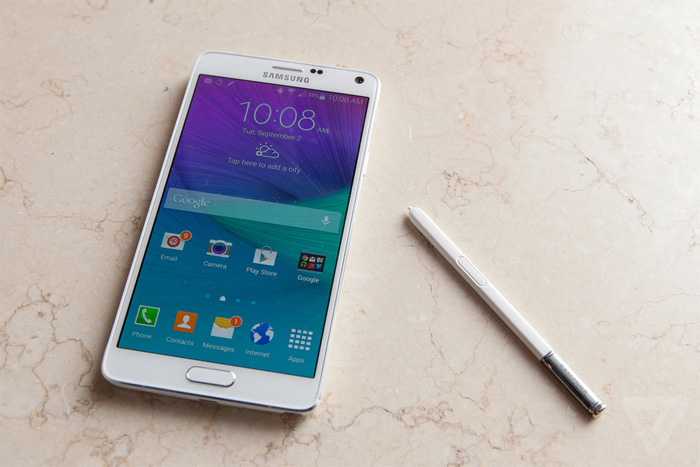 If you own a Samsung Galaxy Note 4  or any other Android device for that matter then feel free to contact us using this form. We will be more than happy to assist you with any concern that you may have with your device. This is a free service we are offering with no strings attached. We however ask that when you do contact us try to be as detailed as possible so that an accurate assessment can be made and the correct solution can be given.  
If you would like to browse the previous parts in this series then check out this link.  
You may also reach us at our Facebook and Google+ social media accounts.
Note 4 No Service Network
Problem: My phone has lost network connection, no calls or internet. Found codes to check (#0011#) says: No Service Network: UNLOCK IMEI Certi: PASS, 1 Unknown ASM MIPI DEVICE FAIL DEVICE MID=0x20c. PID=0x00b. HELP! Refurb phone, is it junk? Hardware prop? Is there a fix?
Solution: The first thing that you should do in this particular case is to verify if the area you are at right now has sufficient network coverage. If you have another phone in try checking if it is getting a signal ( make sure it is on the same network as your phone).
Once you have made sure that the signal isn't the problem the next step is to check the SIM card of your phone. Remove it and insert it in another phone. There are two things that can happen.
If you are not getting any signal and the same error message occurs then you might have an issue with this SIM card. Try to have this replaced.

If there phone can access the network with the SIM then the problem is most likely on the phone (Note 4 itself).
Once you have determined that the issue is with the device itself and not with the SIM and the network then the most likely reason why this is happening is because of a failed unlocking procedure. Originally this phone might have been locked on a particular network and its previous owner had it unlocked.
The troubleshooting that you can do in this case is a factory reset (make sure to backup your phone data before doing the reset). If after the reset the same issue occurs then you need to bring your phone to a service center and have it checked.
Note 4 not Recognizing SIM Card
Problem: Got a new Note 4. Ordered a new sim that arrived yesterday. Says it takes between 1-24 hours for the sim to be working. Activated it and the device isn t recognising the sim. Went to EE to investigate. They tested the sim and it was successfully activated. It works with other devices they had. The EE rep seems to think that it s a problem with the device. I even tried the sim with another device that I owned and it was working successfully.
Solution: Have you checked if your phone isn't locked to a particular network? If it is then only the SIM card of that network will work on your device. You can check this by dialing *#7465625# on the keypad. You will see a menu that reads Network lock, Subset  lock, SP lock. If all lock settings are off then your phone is unlocked. If the network lock is on then your phone is network locked. Sometimes dialing the code does not work on some devices. Another way to check if your phone is locked to a network is if you are getting an error message that says "SIM Network Unlock PIN", "Enter Network Lock Control Key", or "Network Locked".
In case your phone is an unlocked device and you are unable to use the SIM card then try doing a factory reset on your phone. Make sure to backup your phone data before doing the reset.
If the issue still persists after the factory reset then you should be able to get the phone replaced since you bought it as a new device.
Note 4 Reboots When Network Signal Is Weak
Problem: Unit will continually reboot usually in fringe areas. This first time I went into the area I would loose Verizon coverage, when I returned to Verizon coverage it would not connect until it was rebooted. I called Verizon and they corrected this on their end. Now when I go into that area sometimes the unit will start to continually reboot on it's own. It will stop rebooting when plugged into charge so this may be a battery issue but have not had this happen anywhere else. Any ideas.
Solution:  When the signal gets weak in a particular area the phone will compensate for this by using more battery power to boost the phone receiver and transmitter. This is one way of minimizing network coverage issues. While it may improve your phone signal the downside to this is that it will use more battery power which in turn drains it quickly. Another disadvantage to this is if your battery is already old and not operating at its optimal level then you will experience rebooting or shutdown problems. Try replacing your battery with a new one and see if this fixes the problem. You should also consider doing a factory reset to check if this problem is caused by a glitch in the phone software. Make sure to backup your phone data before doing the reset.
Note 4 Lost LTE / VoLTE Network
Problem: I had rooted my note 4 few days back. It was running normally for 3 days. Then suddenly I lost my lte/volte network. It became unstable on lte/volte network. I've tried with unrooting, hard reset, flashed stock rom, but nothing helped.
Solution: If flashing the phone with its stock ROM does not work then tit is unlikely that this is a  software related problem. Try to check if the issue occurs in only a particular area. If it does then there might be a coverage issue in that area. You should also try inserting a different SIM card in your phone and check if the same issue occurs. If it doesn't then you should try to replace your SIM card.
If the above steps fail to fix the problem then you should bring your phone to a service center and have it checked for possible hardware errors.
Note 4 Not Registered On Network
Problem: My phone was working perfectly but unfortunately after I have reset my phone and inserting the sim it failed to register on network "NOT REGISTERED ON NETWORK". How can i fix this?
Solution: Try turning off the phone first then remove the SIM card. Press the power button for at least a minute then reinsert the battery and SIM card. Does the issue still occur? If it does then try to check if there are any new software updates for your device ( you need to be connected to a Wi-Fi network to do this). Update your phone accordingly.
Once your phone is running on the updated software and the issue still persists then try manually selecting your service provider from the settings.
Go to Settings,

Go to Wireless and networks,

Tap Mobile Networks (If not found then tap first 'More settings')

Now tap Networks operators,

After you have completed searching select your Network Operator
Another factor you should check that an cause this problem is if your phone has a null or zero IMEI. You can check the IMEI of your phone by dialling *#06# on the keypad. If it is null then please refer to the various Android forums on how to fix this null IMEI problem.
Note 4 Not Recognizing SIM Card After Update
Problem: My Samsung note 4 not recognizing sim card any more after an upgrade to lollipop I guess previously it was working on kitkat after upgrading it's staring network fluctuating like during a call I suddenly stopped to hear other person and after cutting call and redialing message shown that not registered on the network
Related Problem: I have Note 4 from T-Mobile I bought about 9 months ago, I Rooted it and  and everything was working fine. Then the Device was not able to read my SIM Card after I was working in a Dusty Area I recalled. And I don't know, but right now my Note 4 is not recognizing the SIM Card on my phone. Any suggestions please?
Solution: If this issue occured right after a software update then it could be caused by some form of old software data that has not been completely removed from your phone. Try to perform the troubleshooting steps listed below to fix this problem. Check if the issue occurs right after performing each step then move to the next one if the issue still occurs.
Turn off your phone then remove the SIM card and battery. Press and hold the power button for at least a minute then reinsert the SIM card and battery. Turn on your phone.

Try wiping the cache partition of your phone from the recovery mode.

Backup your phone data then do a factory reset.
If the above steps fail to fix the problem then you should try using another SIM in your phone and if this SIM works you should replace your old SIM card.
Feel free to send us your questions, suggestions and problems you've encountered while using your Android phone. We support every Android device that is available in the market today. And don't worry, we won't charge you a single penny for your questions. Contact us using this form. We read every message we receive can't guarantee a quick response. If we were able to help you, please help us spread the word by sharing our posts with your friends.