Learn how to troubleshoot Samsung Galaxy S6 Edge Plus that is showing the error "Unfortunately, IMS Service has stopped," which started after the Marshmallow update.
S6 Edge+ won't send text messages unless they're converted to MMS. Learn how to fix this problem.
Phone heats up after the update and keeps showing "This app is not available for your device. (com.samsung/svoiceprovider:2290:4002)." when Messages app is launched.
Galaxy S6 Edge Plus takes time over a minute to send text messages and 30 seconds to view messages received. How can you fix this issue?
User can no longer send text messages through Verizon's messaging app after the Marshmallow update.
Predictive texting seems to have been messed up after the Marshmallow update. Learn how to fix and work around it.
Bubbles suddenly disappeared from Galaxy S6 Edge+.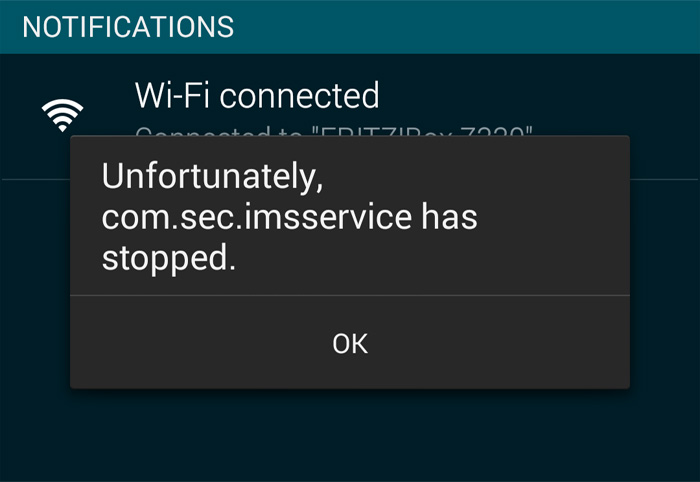 Samsung and its partner carriers already rolled out Android 6.0.1 Marshmallow update for your Samsung Galaxy S6 Edge Plus and while many have been anticipating it, they were disappointed as it seemed to have brought problems instead of fixing issues with the previous firmware.
Text messaging issues are among the most common ones. Some owners experienced not being able to send and receive SMS messages while others were prompted with the error message "Unfortunately, IMS Service has stopped." There were also others who reported they couldn't send SMS unless it's converted to MMS.
Basically, this problem could be a combination of network, settings and device issues. Read on to learn more about the problems I included in this article. You may encounter one of these issues in the future so it's better that you know how to deal with it as early as now.
As to our readers who have other issues, please visit our S6 Edge+ troubleshooting page for we have already addressed a lot of issues with this phone. Find ones that are similar or related to yours and use the solutions we suggested. If they don't work or if you need further assistance, then contact us as we're always willing to help you. Just fill up our Android issues questionnaire and provide us with more details. We'll do all the research to help you fix your problem. Don't worry, it's a free service.
Q: "Just started since marshmallow update. When typing a text message I get "Unfortunately, IMS service has stopped" almost every time I text."
A: You need to isolate the problem first so try to boot your phone in safe mode and compose a text message to see if the error still pops up. Here's how you boot your S6 Edge in safe mode:
Press and hold the Volume Down and Power keys for 20 to 30 seconds.
Once you see the Samsung logo, release the Power key immediately but continue pressing the Volume Down key.
Your phone should continue booting up and you will be prompted to unlock your phone as usual.
You will know if the phone successfully booted in safe mode if the text "Safe mode" is displayed at the lower-left corner of the screen.
If the error still shows up, try to clear the cache and data of the Messages app and if the problem remained, backup your data and do the master reset.
From any Home screen, tap Apps.
Tap Settings.
Scroll to 'APPLICATIONS,' then tap Application manager.
Swipe right to the ALL screen.
Scroll to and tap Messages.
Tap Clear cache.
Tap Clear data, then OK.
I hope this helps.
Q: "My Samsung Galaxy S6 Edge Plus will not send out text messages unless they are MMS."
A: If the problem is that you cannot send out text messages but can receive them, then the problem must be with the Message Center Number. It might have been deleted or changed for some reason. You need to call your service provider and ask the representative to set it up for you. Unless the Message Center Number is properly setup, you can never send out SMS.
On the other hand, if you both can't send and receive SMS, it must be a network or account issue. Still, you need to call your provider for it.
Q: "I updated my phone to Marshmallow, and now my phone is very hot and it doesn't let me open my messages. My phone also likes to reset itself randomly. I'm so disappointed and I don't know what to do anymore. Another error message i am getting is "This app is not available for your device. (com.samsung/svoiceprovider:2290:4002)."
All of these error codes for a new update. Do you know if they will be fixing any of this?"
A: It must be the new firmware that's corrupt or lacking some files. Unfortunately, there's nothing you can do about this except re-install the firmware but since the new update has already been downloaded and installed to your phone, you can't do the same process. So, the firmware has to be manually flashed. You can do so using Odin and a computer but if you don't know how to do it, then let a technician do it for you.
This is probably just an issue with the S Voice app but since it is embedded in the firmware, you need to reinstall it to fix the problem.
Q: "Since downloading and updating my phone, it has become much slower. Text messaging is an absolute nightmare. Messages take over 1 minute to send and don't even show up as sent for a few minutes. When I receive a text it takes about 30 seconds to show up in my inbox. The battery life has dropped considerably. Within two hours of being awake the phone is at 50%. Something is not right. I know phones and androids very well. This new software needs a patch."
A: It is apparently a firmware issue, however, we just can't pinpoint what the problem really is. So, you need to do some general troubleshooting procedures starting with deleting the system cache. That said, here's how you do it:
Turn off the device.
Press and hold the following three buttons at the same time: Volume Up key, Home key, and Power key.
When the phone vibrates, release the Power key but continue to press and hold the Volume Up key and the Home key.
When the Android System Recovery screen appears, release the Volume Up and Home keys.
Press the Volume Down key to highlight 'wipe cache partition.'
Press the Power key to select.
When the wipe cache partition is complete, 'Reboot system now' is highlighted.
Press the Power key to restart the device.
This procedure might just take care of the problem but if it fails, then doing the master reset will, however, you need to backup all your important data and files as they'll all be deleted. This is how you do the master reset:
Turn off your Samsung Galaxy S6 Edge.
Press and hold the Volume Up, Home and Power keys together.
When the device powers on and displays 'Power on logo', release all keys and the Android icon will appear on the screen.
Wait until the Android Recovery Screen appears after about 30 seconds.
Using the Volume Down key, highlight the option, 'wipe data/factory reset' and press the Power key to select it.
Press the Vol Down button again until the option 'Yes — delete all user data' is highlighted and then press the Power key to select it.
After the reset is complete, highlight 'Reboot system now' and hit the Power key to restart the phone.
Q: "Once the update was installed I could no longer text through the normal Verizon option, phone locks up as soon as you try to open it and if you click on a text once it opens screen goes black and can't do anything. Texting works fine in Samsung Message option though. Tried rebooting and resetting and nothing works to fix that."
A: You should call Verizon about it as it is apparently an issue with the app itself. I'm not sure if you already did the master reset but it may be worth a try.
Q: "Since the phone updated to the marshmallow OS the auto correct has been changing words to things that do not even make sense. If I type anything with an ! or ? it changes it to I!, which is something I've never typed in my life. So haha! changes to I! any word followed by question mark also changes to whatever it wants. Even if I type it and press and hold to save it, it still defaults back."
A: It might be just a glitch in the system–the new firmware. So, try to wipe the cache partition first and in case if that won't work, clear the cache and data of the Samsung Keyboard or any keyboard you're using for that matter.
There's also a workaround to this problem in case you want a different route and that's to disable predictive text feature:
From the Home screen, tap the Apps icon.
Find and tap on Settings.
Touch Language & input.
Choose Samsung Keyboard.
Turn off Predictive Text.
Q: "Just got phone today. Option to change background and bubbles has suddenly changed and "bubble" option has totally disappeared. It just says background. There is no longer any option to change bubble. I know it was there when I first looked at phone."
A: For some reason, Marshmallow update took that feature away. So, there's nothing much we can do about it as it concerns the firmware. Even your provider may not be able to do something about it as it's a Samsung thing.
Connect with us
We are always open to your problems, questions and suggestions, so feel free to contact us by filling up this form. This is a free service we offer and we won't charge you a penny for it. But please note that we receive hundreds of emails every day and it's impossible for us to respond to every single one of them. But rest assured we read every message we receive. For those whom we've helped, please spread the word by sharing our posts to your friends or by simply liking our Facebook and Google+ page or follow us on Twitter.