The #Samsung #Galaxy #Note5 is currently the latest Note model that you can get in the market now that the #Note7 has been recalled. Although this is a 2015 model it still packs some impressive hardware specifications that can easily outperform most of the latest models released today. What this series is known for is its large 5.7 inch display and its use of an S Pen stylus. While this phone has proven itself to be a reliable daily driver there are instances when certain issues can occur which we will be addressing today. In this latest installment of our troubleshooting series we will tackle the Galaxy Note 5 keeps notifying of charger connected issue & other related problems.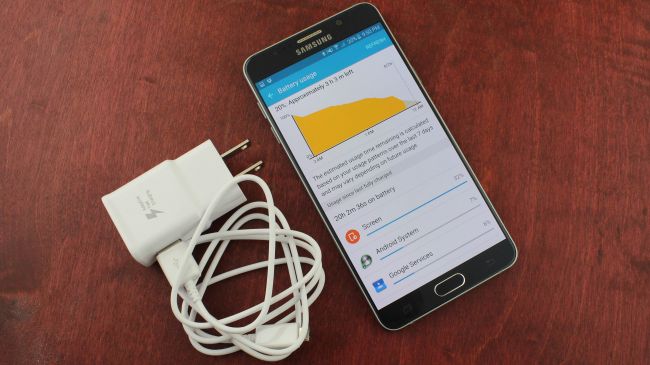 If you own a Samsung Galaxy Note 5  or any other Android device for that matter then feel free to contact us using this form. We will be more than happy to assist you with any concern that you may have with your device. This is a free service we are offering with no strings attached. We however ask that when you do contact us try to be as detailed as possible so that an accurate assessment can be made and the correct solution can be given.  
If you would like to browse the previous parts in this series then check out this link.  
You may also reach us at our Facebook and Google+ social media accounts.
Note 5 Keeps Notifying Of Charger Connected
Problem: The device constantly beeps that the charger is being connected whether connected to charger or not. At one point the Gear VR startup and install screen popped up. Allowed it to install and did not make an account. After checking a similar problem here, I Uninstalled, cleared cache, and rebooted. After a short time, it continued. A brand new charger was purchased in the midst of this with the same result
Solution: There are two possible reasons why this is happening. It could be caused by a faulty charging port or a glitch in the phone software. Since it's easier to check for possible software issues that can contribute to this problem then this is what we will be troubleshooting first. Follow the steps listed below then move to the next step if the problem still occurs.
Start the phone in Safe Mode. When your phone is working in this mode only the pre-installed apps are allowed to run. Check if the issue occurs. If it doesn't then it could be caused by an app you downloaded. Find out what app this is and uninstall it.

Wipe the cache partition of your phone from the recovery mode. Restart the phone then check if the issue still occurs.

Backup your phone data then do a factory reset.
If the above steps fail to fix the problem then it's time to focus our attention on the phone hardware. For this particular issue what you can do is to clean the charging port of the phone using a can of compressed air. Make sure any dirt or debris that could be stuck in this port is totally removed. Once this is done check if the issue still occurs.
Should the above steps fail to fix the problem then I suggest that you bring your phone to a service center since this might already be caused by a defective charging port.
Note 5 Keeps On Rebooting When Charging
Problem: Good morning, My problem is that my Note 5, when plugged in, will use whatever power it has to try to reboot. It loses its charge when it tries, crashes, and tries again. Cycle repeats. I charged it overnight and it never got past 0%. When plugged in, I mostly see the charge battery symbol and the 0% battery symbol and every once in awhile it gets to the Galaxy Note 5 bootup screen, but doesn't make it anywhere past that. I've tried holding down volume down+home button and that didn't do anything. Trying the master reset (volume up+home+power) got me a different screen, but it promptly crashed and the cycle repeated. It's still doing the same thing. Help! Thank you,  (I'm not sure if my phone is Nougat version…I keep it updated, so I only assume it's that)
Solution: From the way you describe the issue this looks to be caused by a hardware problem possibly due to a shorted circuit whenever the charger is connected to the phone. To troubleshoot this problem try cleaning the charging port of the phone using a can of compressed air. You should remove any dirt or debris that could be present in this port as it could cause this kind of problem. Once the port has been cleaned check if the issue still occurs. You should also try using a different charging cord and wall charger to eliminate the possibility that the charger is causing this issue.
If the above steps fail to fix the problem then I suggest that you have your phone checked at a service center.
Note 5 Battery Drains Quickly
Problem: I have a problem on my Samsung Note-5. Before going to sleep i charged 100 Percent of battery, but when i wake up it's was falling to 50 percent only. So that i tried Factory reset , also wipe cache . But its can not be solved. I checked in Smart manager application that battery was drained due to Stay awake function in Android OS. So.. How can i stop or clear that Stay awake function. Thanks
Solution: Is your phone display on when you leave it overnight? If it is then this could be causing the battery drain issue as the display is one of the biggest battery hogs in your device.
There is a Stay Awake function in your phone but it has to be accessed from the developer options. If this menu isn't available in your device here's how to activate it.
Go to the Homescreen, select on Menu and then Android Settings.

Browse for "Device Information."

Select on the entry and you'll see a "build number."

Tap on "build number" several times quickly.

On the seventh tap an information box on the screen will appear with: "Developer options unlocked."
Once you have the Developer option unlocked you can disable stay awake by unchecking its box.
If the problem still persists then try doing another round of factory reset. Make sure to backup your phone data before doing the reset. Once the reset is complete don't install anything in your device yet. Instead, try to check first if the issue still occurs. If it does then you may have to consider having the battery of your phone replaced.
Note 5 Does Not Charge
Problem: I just bought the phone Samsung Note 5 until last week the phone was working just fine and then it started acting up and stopped charging fast . One of my friend showed how to do a wipe cache and help me to update the phone. Everything went back to normal until Saturday night the battery died I tried to charge it but it won't and still hasn't charge since Sunday. My friend advised me to do a wipe cache once again . I have done still it had not fix anything.
Solution: Here's what you need to do if your phone does not charge.
Clean the charging port of your phone using a can of compressed air. Make sure that any dirt or debris present in the port gets removed.

Try using a different charging cord.

Try using a different wall charger.

Check if your phone charges via the USB port of your computer. If it does then one of the charging port pin of your phone ( the one responsible for fast charging) might already be faulty. Have this checked at a service center.\
If the above steps fail to fix the problem then I recommend that you have your phone checked at a service center.
Note 5 Battery Drains Very Fast
Problem: Hi, My 11th month Samsung Galaxy Note 5 started to drain battery super fast in October (last month). I sent to the Service Center downtown for 2 times and still the same.  Then someone recommended me to have it repaired at another Service Center as was told this service center is 'better'. So I decided to send to this  branch for another 3 times !   All in all, I had sent in 5 times and still the same problem occurring. Battery and motherboard have been changed twice during this duration. The 5th time was referred to so called 'HQ'. Problem still exists that when I full charge to 100% before midnight and leave it through the night without using it, next morning at 6 am, it will be something like 10% left !!! I just have half the mind of throwing this into the rubbish bin, since it is not serving any purposes ! I don't think Samsung is great these days.
Solution: There are many possible reasons why the battery drain issue remains unresolved. The replacement battery and motherboard might also have an issue. There could be a shorted circuit in the charging port which is draining the battery power. Since this is very likely a hardware issue already the only thing left that you can do is to find a service center that's knowledgeable in board level repairs and have your phone checked there.
Feel free to send us your questions, suggestions and problems you've encountered while using your Android phone. We support every Android device that is available in the market today. And don't worry, we won't charge you a single penny for your questions. Contact us using this form. We read every message we receive can't guarantee a quick response. If we were able to help you, please help us spread the word by sharing our posts with your friends.