Welcome to another part of our focused troubleshooting series that aims to resolve the #Samsung Galaxy #Note4 problems that our readers are facing. In this latest installment of the series we will tackle the Galaxy Note 4 battery is not working issue & other related problems.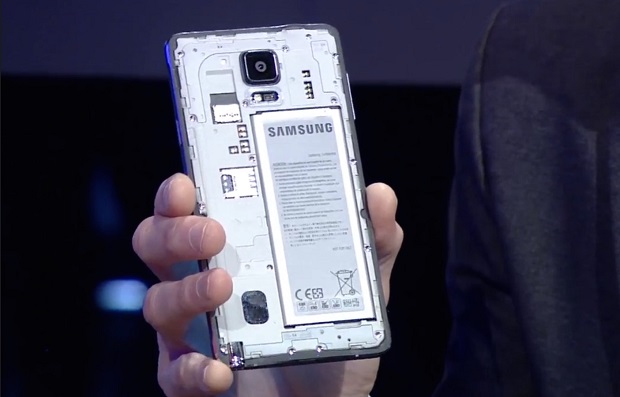 As we all know, the battery is one of the most important components of a mobile phone since it is responsible for powering the device. If the battery is not working well then there's a possibility that the phone will become unusable. This is what we would like to avoid from happening.
We have gathered several of the latest battery related issues sent to us by our readers and have provided the best troubleshooting steps below.
If you own a Samsung Galaxy Note 4  or any other Android device for that matter then feel free to contact us using this form. We will be more than happy to assist you with any concern that you may have with your device. This is a free service we are offering with no strings attached. We however ask that when you do contact us try to be as detailed as possible so that an accurate assessment can be made and the correct solution can be given.  
If you would like to browse the previous parts in this series then check out this link.  
You may also reach us at our Facebook and Google+ social media accounts.
Note 4 Battery Is Not Working
Problem: Happy new year to you.  My battery is not working.  I tried to charge the battery many times… I see the red led light keeps blinking but I can never turn on the phone. I tried to follow the steps stated on your website but none of it is working. When the red led light keeps blinking… Is it charging it not charging?  What does it mean? Your soonest advice is greatly appreciated. Thank you so much for sharing the tips online.
Solution: When the red LED light is blinking it means that the device is connected to a charger but there is a problem in charging the phone. What you will need to do is to determine where the problem is. Start by replacing the charging cord that you are using since this easily gets damaged. If the problem persists then use a different wall charger.
Next, check the charger port of your phone for any signs of dirt or debris. If necessary, clean this port using a can of compressed air.
A faulty battery can also cause this type of problem. Try to get a new battery and see if this resolves the issue.
If you can start your phone in recovery mode then do it. From here I suggest you do a factory reset. Take note that this will delete all the data stored in your phone however will also resolve the issue if it is caused by a glitch in the phone software.
If the problem still persists then I suggest you bring your phone to an authorized service center and have it checked.
Note 4 Battery Drains Quickly
Problem: I recently purchased a new battery for my Note 4 since i had been using the original battery for more than a year. It wasn't showing many problems but used to drain out quicker than usual. This new battery that I purchased though works worse than the first one. It switches off at 15%, 20% and sometimes even 30%. I got it replaced and got another battery which now behaves the same way. I'm starting to wonder if I should go back to my original one because it never worked in this manner, despite draining out too quickly. It's better to do that than to make several more trips to the store to inquire and replace the battery. Please advice. P.S.: Both the batteries I purchased were original, not the less expensive, fake ones. That's why I don't really want to keep spending more.
Solution: The problem may not be caused by the battery but by your phone software. Have you tried checking the battery statistics of your phone? What you should be looking for is the number one app or process that is using your battery. If a third party app is on top of the list then try to uninstall it.
Corrupt data can also cause this type of problem. To check if this is the case you should start your phone in recovery mode then wipe its cache partition.
If the above troubleshooting steps fail then I suggest you backup your phone data then do a factory reset.
Note 4 Fast Charging Not Working
Problem: The fast charging suddenly stopped working after the phone switched because of its charge its switched on but it's disabled
Solution: Make sure that you are using the charger that came with your phone or a certified fast charger for fast charging to work. Make sure the fast charging mode of your phone is enabled. Go to Settings > General then tap on Battery.Check "Fast charging". Sometimes the problem could also be caused by a faulty charging cord, if this is the case then try to replace the cord.
Note 4 Does Not Turn On
Problem: The red light is on and I can not turn on the phone. The phone was on the charger all night. Also I tried charging it again the next day. Red light on and it will not power on.
Solution: A steady red LED light on your phone means that it is charging. If your phone does not turn on then try taking out the battery. Press and hold the power button for at least a minute. This will discharge the phone circuit and clear out its RAM. Reinsert the battery then try to turn on your phone.
If the problem still occurs then try to get a new battery as the battery your phone is using may be causing this problem.
Note 4 Not Charging Consistently
Problem: My charger doesn't connect to the port consistently. Brand new fast charger and cord. Less than a month old. Previously did a factory reset for same issue with fast charger and cord that came with phone. I have had the phone for less than a year.
Solution: I suggest you inspect the charger port of your phone. If you see any signs of dirt or debris then clean it using a can of compressed air or cotton bud dipped in alcohol. If the problem still persists then there's a possibility that the charger port is the culprit. Have the port checked at an authorized service center.
Note 4 Restarts If Not Connected To Charger
Problem: My phone repeatedly shuts down ,and restarts over and over.It never fully  reboots  only to the black screen that says Samsung galexy note  4.If I attach the power cord  it  works  fine.As soon as it's unplugged ,it starts rebooting . I've  done a soft and a hard  reboot with no success at resolving this issue.I mailed my phone to Samsung  and they said the  camera was cracked, which it is. It was under warrenty they wanted 70  dollars to repair the camera, but before I could respond to an email from them ,they shipped  my phone back ,unrepaired. Now it is out of warranty  Help!
Solution: In most cases where the phone constantly reboots when not connected to the charger the problem is caused by the phone battery. Try getting a new battery then check if the issue still occurs.
Feel free to send us your questions, suggestions and problems you've encountered while using your Android phone. We support every Android device that is available in the market today. And don't worry, we won't charge you a single penny for your questions. Contact us using this form. We read every message we receive can't guarantee a quick response. If we were able to help you, please help us spread the word by sharing our posts with your friends.