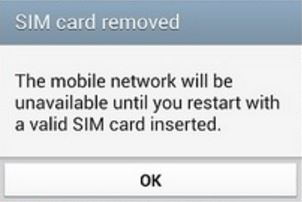 Here's another post that answers some questions posed by our readers regarding their #Samsung #GalaxyS5 phones having problems booting up and detecting SIM and SD cards. While power issues are common among many Android phones, we seldom hear an S5 suddenly stops recognizing a SIM and SD cards almost at the same time. Keep reading below to see more details about this particular problem.
If you are looking for solutions to your own #Android issue, you can contact us by using the link provided at the bottom of this page.
---
Problem #1: Black screen issue on Galaxy S5
Hello, I recently purchased an unlocked AT&T Galaxy S5. It came loaded with Android 4.0, which I ran for only a day or so.  I updated to 5.1.1. 
Now, I get two issues, most often, the display is not responsive, once or twice a day. You hit home key or power key, and the lights flash on either side of home key, but screen remains black.  I can log in with finger print, from what I can tell, and the screen is accepting touches, and things are happening, but I cannot see them. I am forced to remove battery. I also did a factory data reset from the back up and reset screen, re loaded the above apps, but issue still persists. Now, I am getting issues where you hit home key, phone vibrates and restarts.
I just did your suggestion wipe cache and will see if it works. Another question I have for you is your master reset described on same page as wipe cache, the same thing I did with factory data reset? 
One side note, the phone is being used on Straight Talk Network, but always shows ATT in left corner, which I am sure Straight Talk is using ATT's infrastructure.
I would really appreciate your thoughts! — Mark
Solution: Hi Mark. The black screen issue may be triggered by one of your apps. You mentioned that you re-installed the same set of apps after doing a factory reset. That means that the reset may have not done anything to fix the issue as you simply re-introduced the problem afterwards. As there's no way to be certain if our theory is correct, we recommend that you do another round of factory reset and let the phone run for at least 48 hours without installing any of your apps back. This way, you can observe the phone and compare how it behaves when the operating system is not interacting with any third party apps. If the issue fails to occur during the observation period, that's a good confirmation that an app is to blame. The next thing that you must do afterwards is to install each of your apps individually and observing how the phone after each installation. Do this until you have eliminated the source of the problem.
Factory reset is also sometimes called a master reset. There are two ways to achieve a full reset. One is by going under settings, and the other one by using the hardware keys or buttons. The latter is used when a user can no longer boot the phone normally and the only way to do a reset is via recovery mode.
Problem #2: Galaxy S5 keeps saying unapproved charger is being used when connected to Wi-Fi
I was in airplane mode because I was off the network and using Wi-Fi for data while on vacation. I carried my Samsung power brick and Samsung USB3 charging cable. For the first 3 days, all was fine. On day 4, the phone started telling me that I was using an unapproved charger.
Luckily, my wife also has a S5, so I slipped my battery in her phone and it charged. I next looked at what was different — her phone was completely off the net, both wireless and Wi-Fi.  Using this new information, I turned off Wi-Fi and was then able to charge the phone, but when it was completely charged, it would repeatedly give the foreign charger message.
Any suggestion on what I should so for future foreign trips where I rely on Wi-fi only? I want to have a plan.
Thanks. — Keith
Solution: Hi Keith. Never heard of this problem before so this might be isolated to your device. To narrow down the possible causes, try to compare the list of apps your wife's S5 with yours and see if you have something that she doesn't. That might offer a clue or may tell you that a particular app is not working properly. Poorly coded apps can sometimes lead to all sorts of problems so making sure that you don't install one in your phone is important.
You can also try to boot your phone in safe mode. This special environment allows you to know if one of your third party applications is problematic. In safe mode, third party apps are prevented from running. If the issue fails to occur while in safe mode, that's a confirmation that one of your apps is indeed to blame. Here are the steps to boot your S5 in safe mode:
Turn the device off.
Press and hold the Power key.
When 'Samsung Galaxy S5′ appears on the screen, release the Power key.
Immediately after releasing the Power key, press and hold the Volume down key.
Continue to hold the Volume down key until the device finishes restarting.
Safe mode will display in the bottom left corner of the screen.
Release the Volume down key when you see Safe Mode.
Problem #3: Galaxy S5 fingerprint scanner and alternate password stopped working
Hi The Droid Guy (Team?). My S5 mini stopped recognizing all registered finger prints. For the past 12 months I am having the phone, I never had to use the alternate password – so I forgot about it (or it is not recognized either). Is there any way to get the alternate password reset without the device being wiped? We cleared the cache partition without any changes.
According to Samsung they have a policy in place where removing a lock mandates wiping the device regardless me providing proof of ownership (tax invoice from carrier stating IMEI #).
Strangely enough, the screen is stuck at the alternate password prompt and does not provide me with the "Unlock via Google" option as it does on one of our other S5 minis an on our S5.
Can you please enlighten me about whether it is technically possible to unlock without wiping the device.
Being an IT man myself, I wonder where I can find Samsung's Android code for that particular model so that I could take a look myself at the locking function.
I would also consider booting the device from an SD CARD and get access to the original file system to remove/modify the "lock file".
Cheers. — Stefan
Solution: Hi Stefan. There's no known hack at this time to modify the "lock file" in the Android operating system. The only effective way to change or remove registered fingerprints without involving yourself too much is by rooting the phone so you can clear the data of the fingerprints app. Once you have rooted the S5, you can then install Titanium Backup app, go to Backup/Restore tab, and clear the data of the fingerprints app.
Problem #4: Galaxy S5 not detecting SIM and SD cards
Hi there Guys! I'm from Panama (Central America). My English is kinda rusty so I will try my best to explain my issue. I've having issues with two things in my Samsung Galaxy S5:
doesnt recognize Sim card, and
doesnt recognize SD card
Every time a I'm in my house or work I lose signal for minutes. I change my SIM for a new one and still happens. I try with another sim card from the same carrier and it still happens. I don't know if it's the carrier or the antenna in my cellphone. Is the bandwith a factor to consider?
I bought a new microSD card (32GB Maxell, class 10). I use to have one with 4GB class 2. Suddenly my cellphone doesn't recognize it or says is damage. I even format it and it still doesn't recognize it or it recognize it at the beginning and then my cellphone starts to restart and if try to restart or shut down the cellphone keeps on.
I prove the SD in my PC and in other cellphone and it works fine. And if I put my older 2GB microSD in my phone it recognize immediately (but at beginning of this afternoon it was giving me the same trouble). What you think is going on?
I call Samsung Latin America and they told me it could be my carrier but I don't think so. My sisters have an s4 mini and never had this issue with the signal and I don't think it can affects my microSD port (or am I wrong? O.o)
I know you are busy guys, This cellphone is new and I still got my guarantee so I will take it tomorrow to an authorize center to check it. But I still want to know your opinion because I don't really trust that place and a second opinion is always necessary). Thank you for your time. — Alexander
Solution: Hi Alexander. The fact that the cards (SIM and SD) are working is a good indicator that you may have a general hardware failure on your phone.
A good working S5 does not simply stop recognizing a SIM and SD card about the same time. If your S5 has been dropped or got wet, an issue like yours can happen. If this phone was never dropped or seen water, there may something inside that causes it fail to read the cards. We cannot be certain in our diagnostics because we obviously haven't checked the physical state of your phone. Before you send it for a general checkup though, we suggest that you do a factory reset first. If you haven't tried doing a factory reset on an S5 before, here are the steps:
Power down the Galaxy S5.
Press and hold the Volume up button, the Home button, and the Power button together until you see the Android on screen.
Use Volume down to highlight the wipe data/factory reset option and press the Power button to select it.
Use Volume down again to highlight Yes – delete all user data and press Power to select it.
Use the Power button to select Reboot system now.
When the S5 restarts it should be completely wiped and ready to set up again.
Problem #5: Galaxy S5 no longer booting up
Hi. I saw your blog and am hoping you may be able to assist me with the issue I am currently having with my phone. It has been working fine, other than random resets here and there. I have had it almost 2 years, so I have been expecting to replace it soon, but I want to be able to save whatever pictures or videos of my sons I have from over the holidays.
So it has been charging for a little over an hour and the blue light was flashing. When I hit the home key to see what the notification was, the screen remained black. I tried the side key as well, and the screen remained black that time too. At that point, I took out the battery and after leaving it out for a couple of minutes, put it back in and attempted to turn on the phone which usually works. I tried the soft reset which was recommended in your post and that did not work either. I am hoping you may have another suggestion.
Thank you for your time. — Kellie
Solution: Hi Kellie. You mentioned that your phone had been randomly resetting from time to time. That can be a sign of a failing battery. Please try using another battery to see the difference. You can also try to check if another charger can successfully power the phone back on. Other than these, the next best thing that you can do is to have the device checked by a shop.
---
Engage with us
If you are one of the users who encounters a problem with your device, let us know. We offer solutions for Android-related problems for free so if you have an issue with your Android device, simply fill in the short questionnaire in this link and we will try to publish our answers in the next posts. We cannot guarantee a quick response so if your issue is time sensitive, please find another way to resolve your problem. 
When describing your issue, please be as detailed as possible so we can easily pinpoint a relevant solution. If you can, kindly include the exact error messages you are getting to give us an idea where to start. If you have already tried some troubleshooting steps before emailing us, make sure to mention them so we can skip them in our answers.
If you find this post helpful, please help us by spreading the word to your friends. TheDroidGuy has social network presence as well so you may want to interact with our community in our Facebook and Google+ pages.