We've been getting reports of many Rocket League players encountering crashing issues on Epic Games. To be fair to Epic Games, this problem is not isolated to their launcher as it can also occur in the Steam client version of the game. However, if you're using the Epic Games platform, this guide will walk you through the steps to address this issue.
Reasons why Rocket League keeps crashing on your PC
There can be a number of possible reasons why Rocket League is crashing on you. These are the common ones we've known about:
Hardware limitation.
Outdated graphics card driver.
Corrupted game data, save files, or local files.
Game glitch.
Server issues.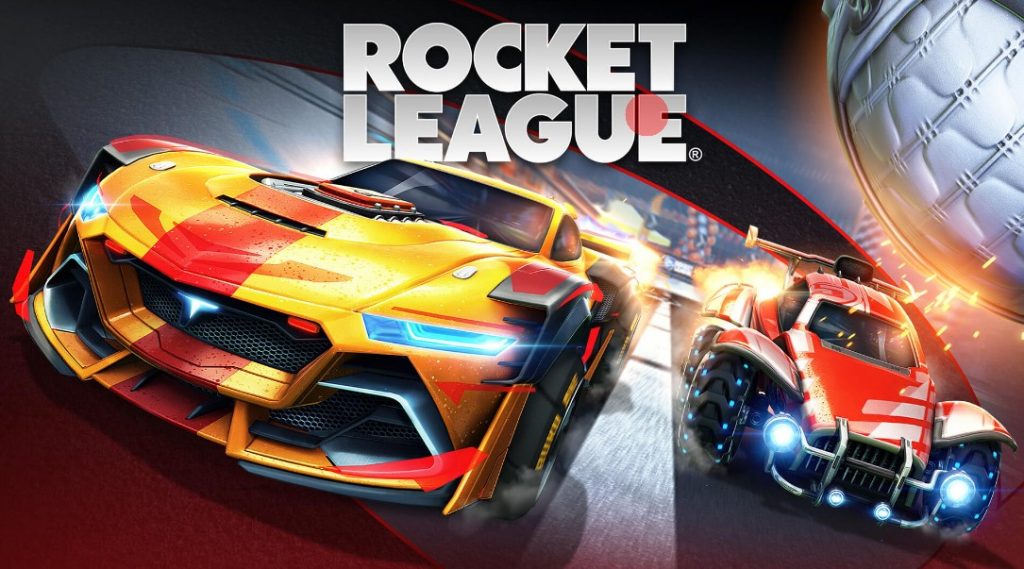 How to fix Rocket League crashing on Epic Games
Game crashes can happen due to a lot of reasons. The same is true for Rocket League. Below are the solutions that we find effective in fixing all sorts of crashing situations in Rocket League. Some of these fixes may not apply if you're playing it on another platform such as Steam or console.
Fix #1: Update Rocket League.
If your Rocket League crashing issue occurs when playing offline, or when in an Exhibition mode, it's possible that the game client may be running an outdated version. Make sure to check for updates, especially if disabled the game Auto-update feature on Epic Games launcher.
To enable the Auto-update of Rocket League, follow these steps:
Close Rocket League (if you're running it).
Open Epic Games launcher.
Click your Epic Games Library.
Click the three dots below the Rocket League game tile.
Toggle the switch for Auto-update and make sure that it's blue.
Fix #2: Ensure that PC meets the game's system requirements.
Another reason for Rocket League crashing issue can be your hardware. If your computer is not primarily designed for gaming, it may be struggling to run the game. If it's your first time to play it and the Rocket League crashing issue occurs after you install it, it's possible that your computer does not meet the minimum system requirements.
Make sure to check the main Rocket League page to know if your PC can handle the game.
Fix #3: Try running the game as an administrator.
It's possible that the main reason for your Rocket League crashing issue is due to system restriction of your Windows computer. Make sure that you let it run as an administrator as a workaround. Here's how:
Close the game (if you're running it).
Go to the Rocket League installation folder: C:\Program Files\Epic Games\rocketleague\Binaries\Win64
Find the Rocket League executable file (.exe file) and right click on it.
Select Properties.
Click Compatibility.
Put a check mark on Run this program as an administrator box.
Click Apply and hit OK.
Fix #4: Check for graphics driver updates.
If Rocket League keeps crashing still at this time, your next move is to ensure that you install the latest drivers for your graphics card. To do that, use any of the links below depending on your graphics:
If you're playing on a laptop that does not have a discrete graphics card, you should ensure that you also update your Intel CPU.
Fix #5: Repair game files.
Epic Games Rocket League may crash if the games files are corrupted or damaged. To refresh the game files, you can use the Epic Games launcher repair tool. This tool is similar to the Steam Verify integrity of game files tool.
Follow these steps on what to do:
Close Rocket League (if you're running it).
Open Epic Game launcher.
Select Library on the upper left.
Below the game tile, click on the three-dots.
Select Verify.
Wait for the process to finish.
Launch Rocket League and check if it still continues to crash.
If verify integrity of game files tool fail to fix the crashes, proceed to the next solution below.
Fix #6: Run the game on elevated priority.
Some games may not run properly if they can't be allocated enough memory by the system all the time. To ensure that your Windows system provides the necessary resources whenever Rocket League is running, try to change its priority settings in Task Manager. Here's how to do that:
Minimize Rocket League by pressing Win key+M on your keyboard.
Open Task Manager by pressing Ctrl + Shift + Esc.
Click the Details tab.
Find and right click on Rocket League game.
Hover your cursor over Set priority and click High.
Close Rocket League and launch it again.
Fix #7: Delete and reinstall.
If none of the solutions in this guide has helped so far, you should consider doing a drastic solution to download and install Rocket League. A reinstall has been been known to fix serious bugs in this game so hopefully it will work on your system as well.
OTHER INTERESTING ARTICLES:
Visit our TheDroidGuy Youtube Channel for more troubleshooting videos and tutorials.