You will need to reset network settings on your Samsung Galaxy Z Flip 3 whenever you experience any connection related issues on your phone. It's usually performed when your phone can't connect to the internet or you are unable to send and receive text messages, photos, or videos.
The Samsung Galaxy Z Flip 3 is a third generation model released by the South Korean company this year. Like its predecessors, it uses a flip design system allowing it to be easily stored in any pocket. Its best features include an IPX8 rating for water resistance, 120 Hz Dynamic AMOLED 2X display protected by Gorilla Glass Victus, a small cover screen for notifications, and the latest Snapdragon 888 chipset just to name a few.
How do I reset network settings on Samsung Z Flip?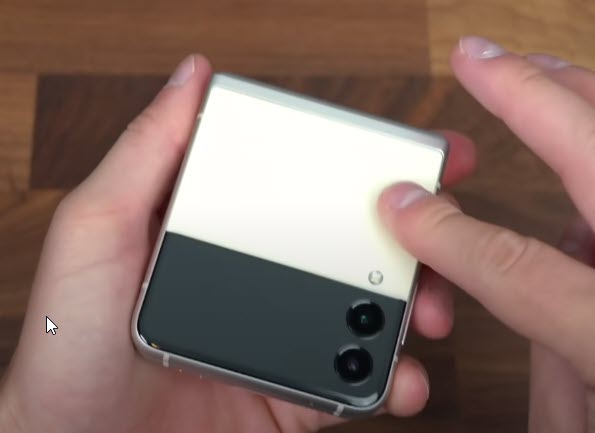 Reset network settings is a common procedure available on Android devices which is usually performed when you experience any connection related issues on the device. This could be problems such as unable to connect to a Wi-Fi network, having slow internet connection speeds, Bluetooth not working, or even cellular data not working issues.
When you perform the reset network settings procedure your Samsung Galaxy Z Flip 3 the cellular and Wi-Fi network settings (including saved networks and passwords) as well as Bluetooth will be cleared and restored to their default network configuration.
Reset network settings on Samsung Galaxy Z Flip 3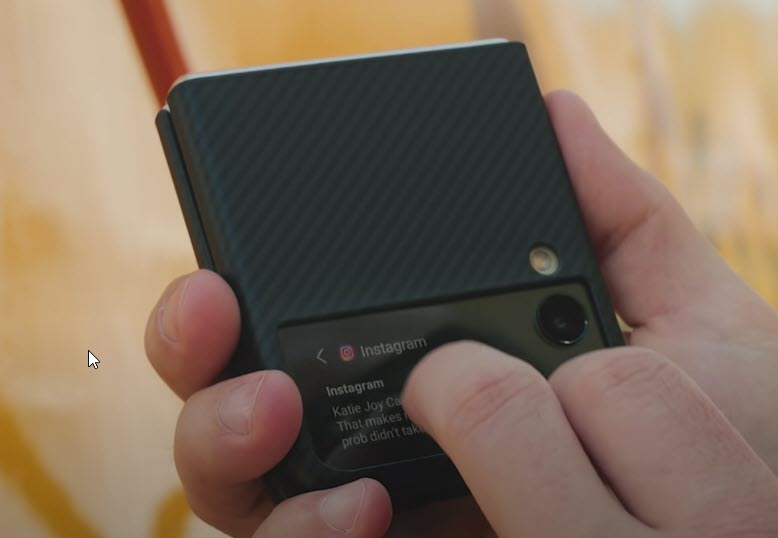 Open the Settings app on your phone.
Scroll down and tap General management.
Tap Reset to view the reset options.
Tap Reset network settings.
Tap Reset settings and if prompted, enter your security lock.
Tap Reset to proceed with the network settings reset.
Once this procedure is done you will need to connect to the Wi-Fi network again or pair your phone with another Bluetooth device.
What if issues still occur on my Galaxy Z Flip 3 after the reset network settings procedure?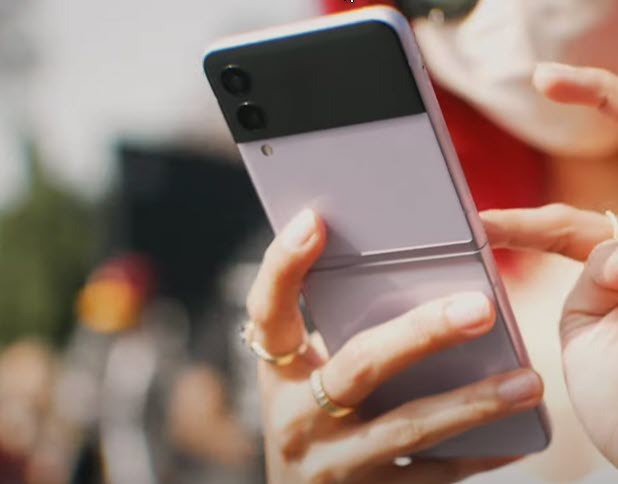 In case your phone is still experiencing connectivity related issues even after resetting the network settings then here are the additional steps to consider.
Toggle Airplane Mode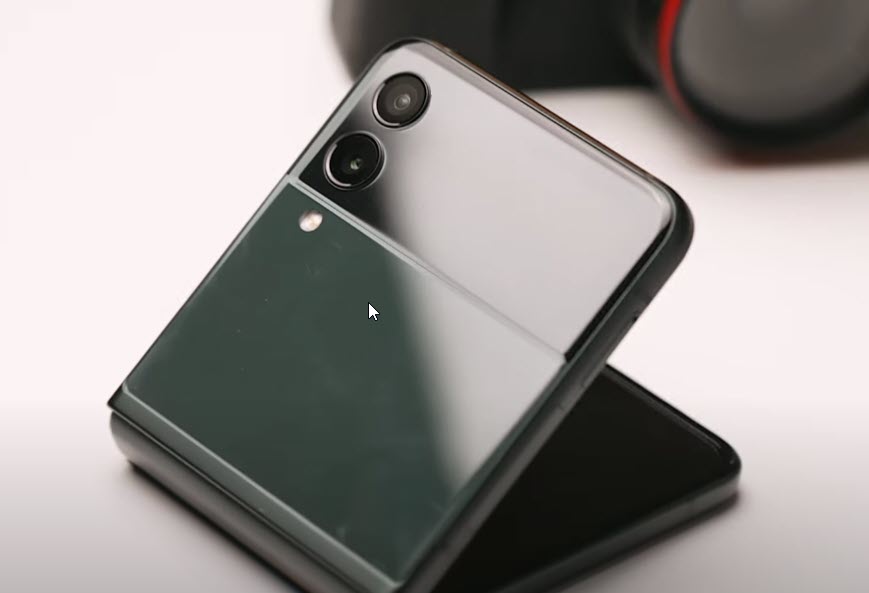 If your Samsung Galaxy Z Flip 3 does not have any signal then you can try toggling this switch . This will re-establish the connection between your phone and the network.
Airplane Mode
Swipe down from the top of the screen to pull down the notification panel.
Tap the Airplane Mode icon to enable it. Doing so will disable all wireless communications.
Wait for a few seconds then tap on it again to re-enable it.
Perform a soft reset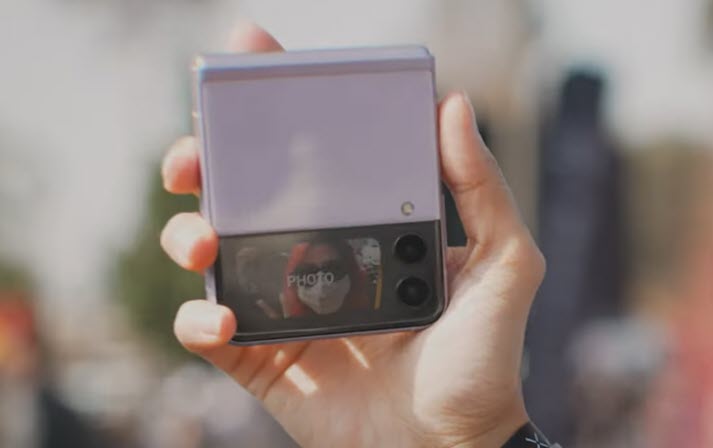 A soft reset is done when a minor software glitch occurs on your Samsung Galaxy Z Flip 3. This will maintain the performance of your phone and keep it running smoothly.
The soft reset process will reboot the operating system of the Samsung Galaxy Z Flip 3 and reload all of its services. Your personal data, files, and apps will remain unchanged
Soft reset
To turn off the Galaxy z Flip 3 by pressing and holding the Bixby button and the volume down button on the side of the device.
Choose Power off.
Choose Power off again. The phone will turn off.
Wait for a few seconds.
Press and hold the Bixby button on the side of the device to turn on the Samsung Galaxy Z Flip 3.
Perform a software update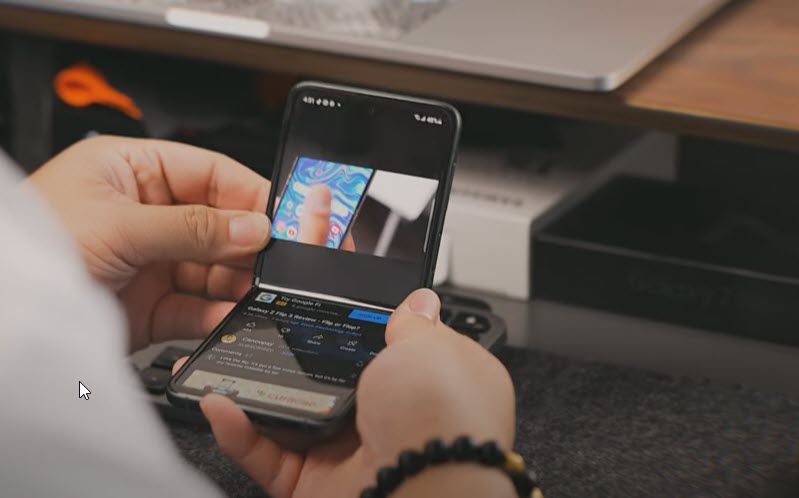 If your Samsung Galaxy Z Flip 3 is running on an older software version then it's likely that this is what's causing the problem
Manual update
Open Settings, and scroll all the way down.
Find and tap Software update.
Tap Download and install to check for a new update.
Perform a factory reset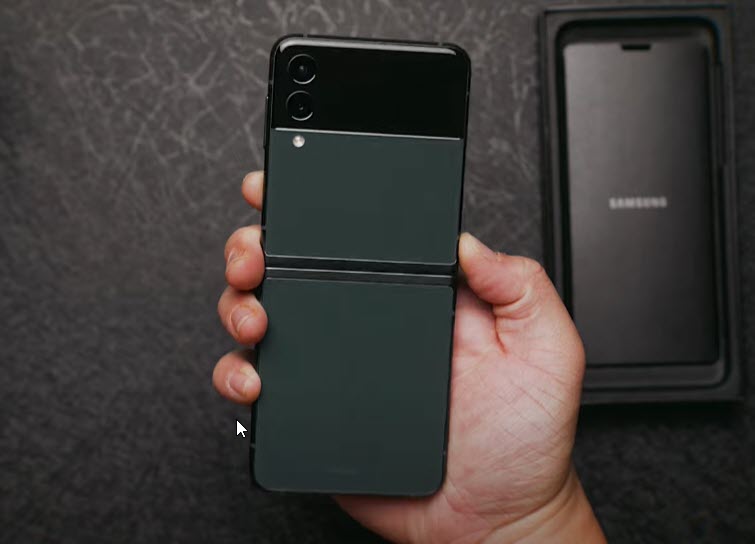 We highly recommend that you perform a factory reset on your Samsung Galaxy Z Flip 3 if the previous troubleshooting steps fails to fix the problem.
This procedure will erase your phone data and bring it back to its original condition. Any corrupted data stored in the system which could be causing this problem will be completely removed.
Before proceeding with this step you need to backup your personal data. Any photos, files, contact lists, or notes just to name a few that you have saved in your phone will be deleted so its a must to back these up.
Factory reset
Turn off your Samsung Galaxy device.
Simultaneously press and hold the Volume up and side buttons until the device vibrates and the Android Recovery screen appears then release all buttons. Allow up to 30 seconds for the recovery screen to appear.
From the Android Recovery screen, select Wipe data/factory reset. You can use the volume buttons to cycle through the available options and the side key to select.
Select Factory data reset. Allow several seconds for the factory data reset to complete.
Select Reboot system now. Allow several minutes for the reboot process to complete.
Set up your Android phone.
Final thoughts
When you are experiencing connectivity problems on your Samsung Galaxy Z Flip 3 phone one of the best thing to do is to reset its network settings. This will reset wi-fi settings of your phone by deleting all saved wi-fi networks. It will also delete all Bluetooth devices connection and restore default network configuration of the device.
Feel free to visit our YouTube channel for additional troubleshooting guides on various devices.