This post will help you register or add a fingerprint on the Galaxy S21. Read on if you need help augmenting your new Samsung smartphone's security using biometric authentication, particularly fingerprint unlock.
Samsung Biometric Authentication
Modern Samsung devices from the Galaxy S9 series up to the latest models do sport an augmented security feature through biometric authentication. Among the said features include face recognition, iris scanning and fingerprint scanning. Iris scanning is considered as the most secure authentication because it's indeed difficult to spoof. Face recognition and fingerprint scanning on the other hand are deemed quicker and more convenient unlock methods.
If you're wondering how to set up extra security on your new Samsung Galaxy S21 with the built-in fingerprint scanner, I've laid out a quick walkthrough for you to follow.
Here's how to register or add a new fingerprint on the Galaxy S21 and set it up for the phone's biometric authentication.
Easy Steps to Register or Add Fingerprint on the Galaxy S21
Before you proceed, make sure that you already have created and set up a basic lock screen type on your phone. You can use either a primary PIN, pattern or Password. By then you should be all set to set up biometrics security such as facial recognition and fingerprints.
1. When ready, swipe up from the bottom of the Home screen to unlock the Apps viewer.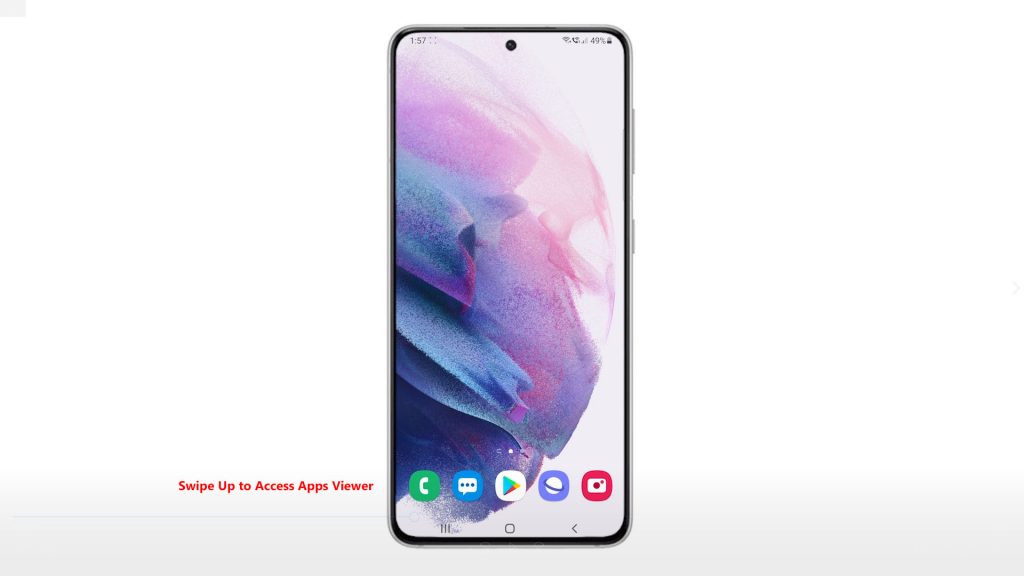 On the Apps viewer, you will see different app icons or shortcut controls.
2. Tap the Settings icon to continue.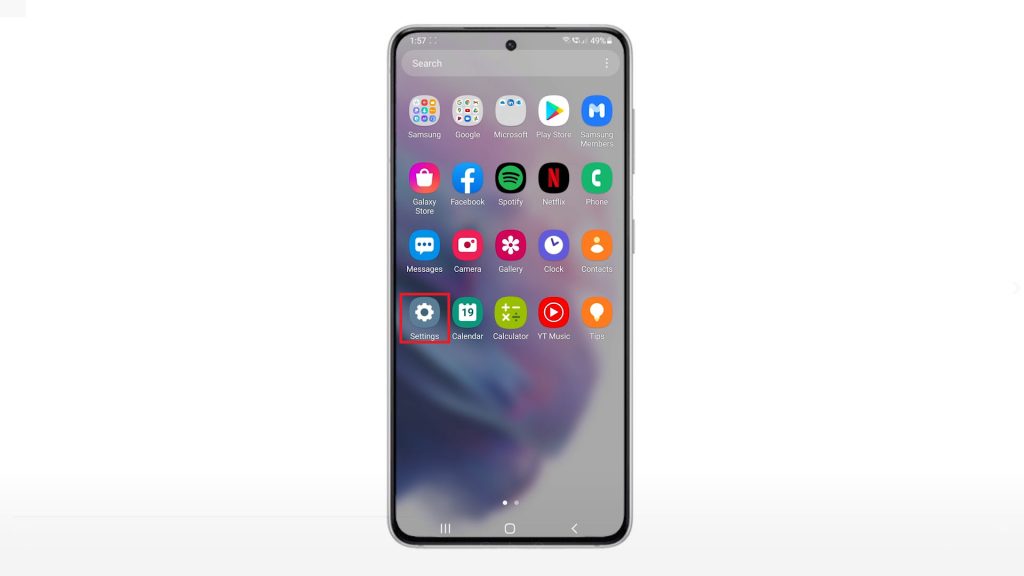 Doing so will launch the main settings menu of your phone. Here, you will see a list of all the basic and advanced features you can activate and manage.
3. Scroll down or up to view more items. Then tap Biometrics and security.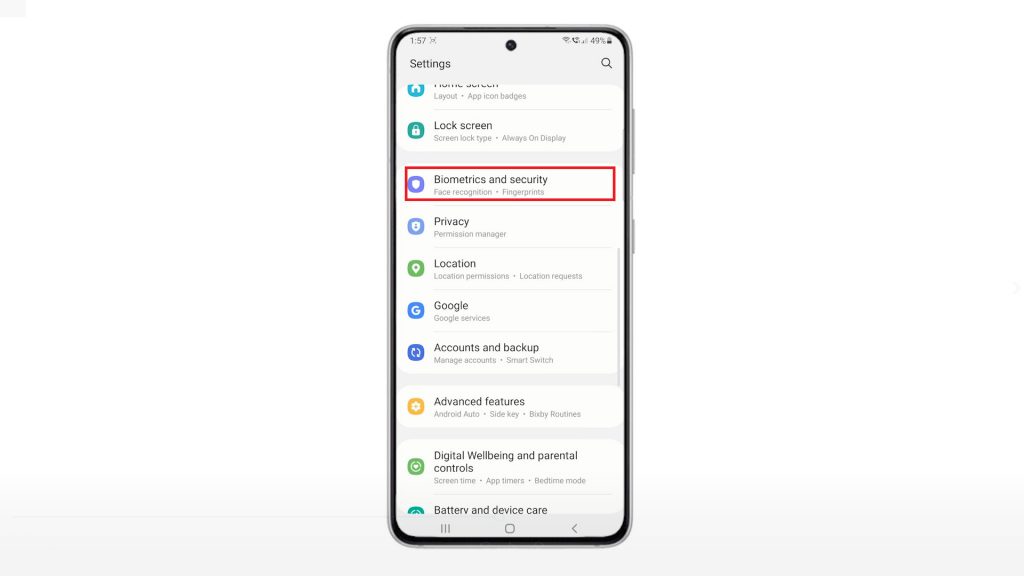 Another window opens with all biometrics and security features such as fingerprints and face recognition.
4. To register a new fingerprint, tap Fingerprints.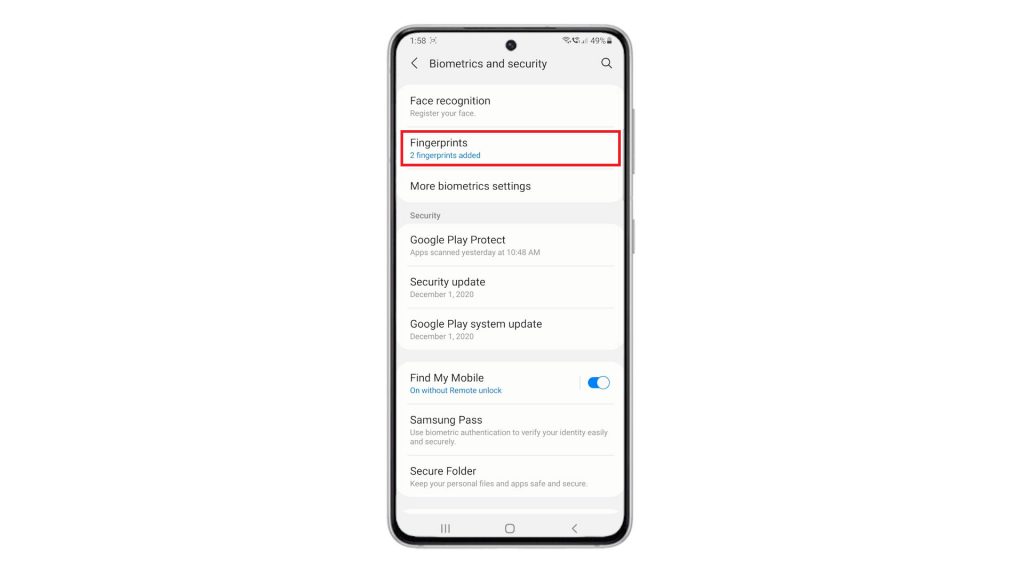 If prompted, enter your screen unlock pattern or passcode to proceed.
The Fingerprints menu will launch afterwards. Here, you will see all registered fingerprints along with other relevant items.
5. Tap Add fingerprint to continue.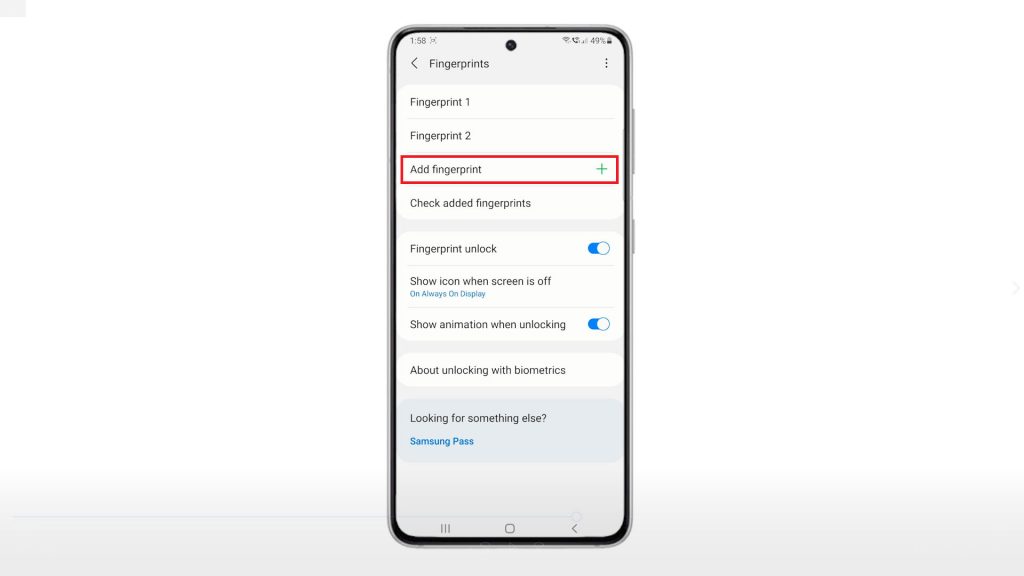 The fingerprint scanning wizard will load up on the next display.
Basic instructions are also provided so you will be guided on what to do next.
6. Place and press your finger on the sensor to start scanning.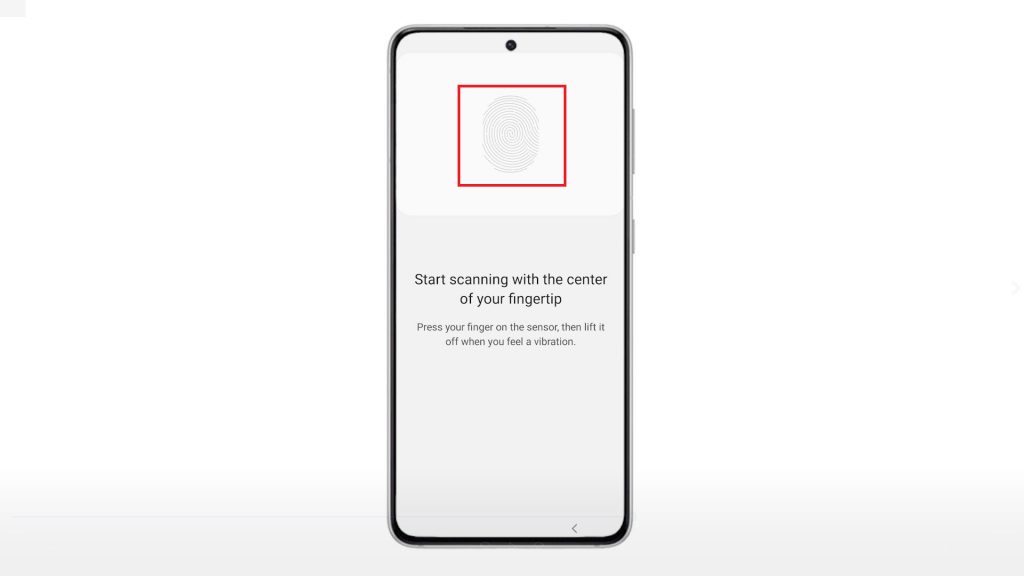 Be sure to follow the onscreen instructions as it will let you know when to press or lift your finger from the sensor.
The entire scanning process could take several minutes depending on how you managed to follow the scanning procedure. The percentage level will help you determine the current scanning status.
Once it reaches 100 percent, you will see a confirmation saying that the fingerprint is added.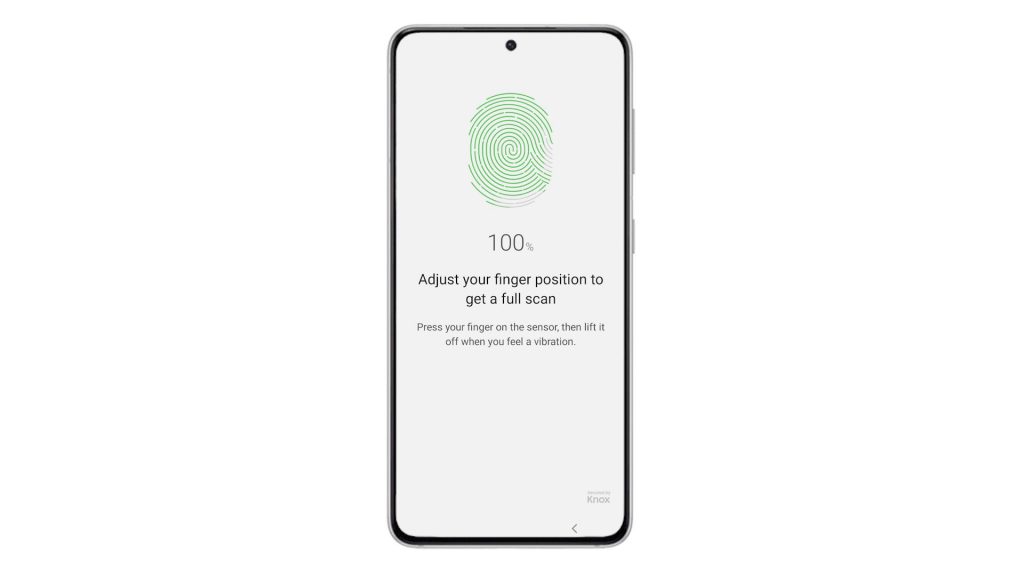 You may opt to add another fingerprint or stop right there.
7. To add another fingerprint, tap Add. Otherwise, tap Done. 
The recently registered fingerprint will then be added in the Fingerprints list.
You can also change the name of your fingerprint if you want. Simply tap to select the fingerprint that you'd like to rename, type in your preferred name and then Save the changes.
To check if the fingerprint has been added successfully, try to lock your phone and then unlock it with the recently registered fingerprint. If it unlocks, then the fingerprint registration was successful. Otherwise, you will need to redo the fingerprint registration.

And that's it!
Cannot Add New Fingerprint on Galaxy S21?
If you encounter some error when attempting to register your fingerprint like your phone is unable to register or recognize it, care to scrutinize the screen and fingerprint sensor for dirt and scratches. These factors may prevent the phone's fingerprint sensor from recognizing fingerprints. Also ensure that the finger you're trying to register is clean and doesn't have any scars or wrinkles on it. The size of the finger is also another factor to consider. Small or slim fingers have higher chances of not being recognized.
Hope this helps!
More Video Tutorials
To view more comprehensive tutorials and troubleshooting clips on different mobile phones and tablets, feel free to visit The Droid Guy channel on YouTube anytime.
You might also want to read: