Looking for #GalaxyNote4 solutions? If you are, welcome to yet another Note 4 post that handles more issues. As usual, the topics mentioned in this post are taken from reports we received from some members of our community for the past few days.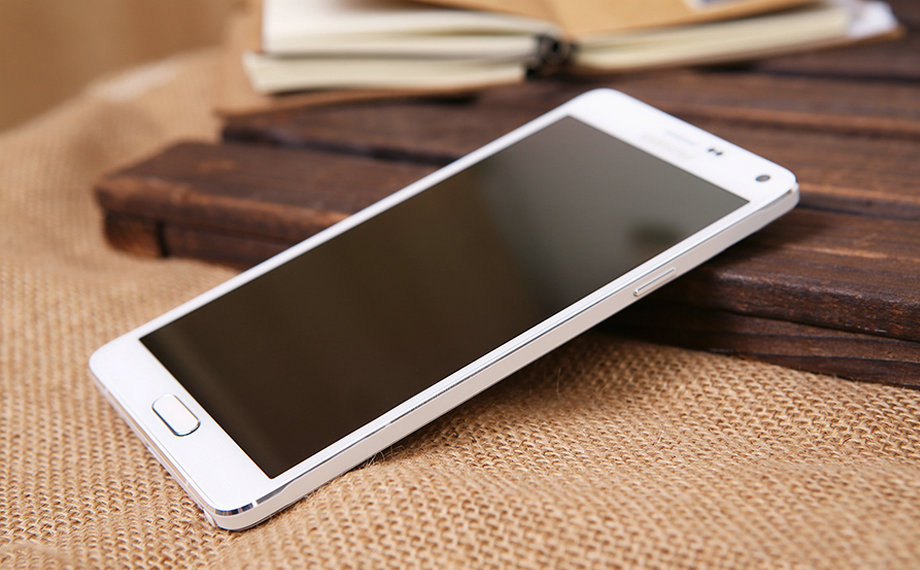 Below are the specific topics we're discussing for you:
If you are looking for solutions to your own #Android issue, you can contact us by using the link provided at the bottom of this page, or you can install our free app from Google Play Store.
When describing your issue, please be as detailed as possible so we can easily pinpoint a relevant solution. If you can, kindly include the exact error messages you are getting to give us an idea where to start. If you have already tried some troubleshooting steps before emailing us, make sure to mention them so we can skip them in our answers.
---
Problem #1: How to recover files from Galaxy Note 4 with bad motherboard
Dear Sirs. My Samsung Note 4 keeps restarting all the time showing the "Samsung Galaxy Note 4 and the crash logo. I tried fixing it but they told me that you need to change the board and I can't recover the data. This Note 4 has all the major memories in my life (marriage, honeymoon, etc..). Hope you can help me fixing this problem. Appreciate your assistance on this. Thank you and best regards. — Afif
Solution: Hi Afif. Changing the board or the motherboard is usually the last recourse a technician must do to fix a hardware problem. If motherboard has been suggested by a professional, it means that there's no other way to make your phone work at this time. As the Note 4's memory chip is integrated to the motherboard, file recovery is out of the question because the chip also get replaced together with the board itself. We understand how frustrating this can be for you but there's just nothing much that you can do at this point. To prevent losing important memories in the future, always make it a habit to create a backup of your irreplaceable files. Digital storage devices or electronics can fail at inopportune times so if you'll lose files again, you'll only have yourself to blame.
Problem #2: Galaxy Note 4 stuck in Download Mode, keeps freezing and lagging
Have a Samsung Galaxy Note 4 and just today it has been freezing and lagging very bad. It would freeze that bad that the only way to fix would be to remove battery. I would turn it back on, I would get a boot up an Android boot up screen stating it hasn't boot up correctly and say downloading but would not do anything. There would be no gauge of percentage of download. Any thoughts on what it could be? — Filipe
Solution: Hi Filipe. If your phone is currently stuck in Download screen and won't boot back to normal mode the cause is either software or hardware in nature. To check, you must do all relevant software troubleshooting first. If nothing changes after doing all software solutions, you can assume that bad hardware is causing the problem. In this case, you need to either have the phone repaired or replaced.
Below are the troubleshooting steps that you should try (in this order):
wipe the cache partition
factory reset
Manual flashing
Clear the cache partition
This procedure is the first software troubleshooting that you must try. The aim is to ensure that the phone's system cache is not corrupted. Sometimes, all sorts of problems can happen if the system cache gets corrupted so wiping the cache partition is sometimes an easy but effective way to get things back in order. Below are the steps on how to do it:
Turn off the Galaxy Note 4 completely.
Press and hold the Volume Up and the Home keys together, then press and hold the Power key.
When the Note 4 vibrates, release both the Home and Power keys but continue holding the Volume Up key.
When the Android System Recovery shows on the screen, release the Volume Up key.
Using the Volume Down key, highlight the option 'wipe cache partition' and press the Power key to select it.
When the wiping of the cache partition is finished, highlight 'Reboot system now' and hit the power key.
Wipe the phone with factory reset
Refreshing the system cache only works if the problem lies on the system cache itself. In a lot of situations, this is not the case so the next good thing to do is to simply revert all software settings back to their defaults via factory reset. This solution can eliminate any software or app-related bugs that may be causing the phone to behave erratically. If your problem started after installing an app or Android update, then factory reset may be able to fix the trouble. Here's how it's done:
Turn off the Galaxy Note 4 completely.
Press and hold the Volume Up and the Home keys together, then press and hold the Power key.
When the Note 4 vibrates, release both the Home and Power keys but continue holding the Volume Up key.
When the Android System Recovery shows on the screen, release the Volume Up key.
Using the Volume Down key, highlight 'wipe data / factory reset' and press the Power key to select it.
Now highlight 'Yes — delete all user data' using the Volume Down key and press the Power key to begin the reset.
When the master reset is complete, highlight 'Reboot system now' and hit the Power key.
The Note 4 will restart but it will be longer than usual. When it reaches the Home screen, then begin your setup.
Manual flashing
Sometimes, software problems won't fully go away even after a factory reset. The most common problem in such cases can be poorly coded updates or firmware. This means that the current operating firmware running on the phone was coded inefficiently or poorly causing a lot of problems, or in your case, may be the reason why the phone won't boot normally at all. We caution you though that there's often no way to check if a certain problem after an update is caused by poorly coded firmware. Most of the time, the post-update problems are caused by other factors and not the firmware so it's not often that support groups like us recommend manual flashing of an older firmware version.
Flashing, also known as installation, will allow you to revert the operating system version of your Note 4 to an older one. The thing is, the steps to do it are often confusing for Android beginners. If you are confident that you can flash an older Android version, you must do some online research so you'll have an idea about the general steps. This troubleshooting requires a computer and a special software tool called Odin. Be sure to find a good guide first so you'll be given instructions on what do every step of the way. Flashing instructions can vary by phone model so be sure to use a flashing guide based on your phone model. You also have to make sure that you only use the firmware for your phone model. For more in-depth information on how to flash your device, use Google to find a good guide.
Send the phone in
If all the software solutions above won't work at all, you can assume that you have a hardware problem. In this case, you'll need to send the phone to Samsung or a service center for repair or replacement.
Problem #3: Galaxy Note 4 won't turn back on
Hi! The problem that I'm having with my Samsung Galaxy Note 4 is that I can not turn it on. I ran out of battery and the phone turned off, after that put it on the charger. I was charging while it was turned off for the night, and in the morning I just couldn't turn it on. When it's on the charger it shows that its charging and the battery percentage, but when I try to turn it on its just showing SAMSUNG NOTE GALAXY 4 and stands like that. I hope you'll be able to tell me how to fix this. Thanks in advance! — Sandra
Solution: Hi Sandra. Just like any Android troubleshooting, you must try doing software troubleshooting first to see if the trouble is caused by a bug. Since your phone does not even turn on at this time, you can't obviously do the usual software troubleshooting so your main concern right now is to see if you can turn the phone on. To do that, you must try to see if you can power the phone back on to alternate modes. Only then can you do follow up troubleshooting. Here are the steps on how to do the different three hardware button combinations and the follow up troubleshooting that you can do for each one:
Boot in Recovery mode:
Charge the phone for at least 30 minutes.
Press and then hold the Home and Volume UP keys, then press and hold the Power key.
When the Samsung Galaxy S7 shows on the screen, release the Power key but continue holding the Home and Volume Up keys.
When the Android logo shows, you may release both keys and leave the phone be for about 30 to 60 seconds.
Using the Volume Down key, navigate through the options and highlight 'wipe cache partition.'
You can either wipe the cache partition or do a factory reset when in this mode.
Boot in Download Mode:
Charge the phone for at least 30 minutes.
Press and then hold the Home and Volume DOWN keys, then press and hold the Power key.
When the Samsung Galaxy S7 shows on the screen, release the Power key but continue holding the Home and Volume DOWN keys.
Wait until the Download screen appears.
If you can boot the phone in download mode but not in other modes, that means that your only way out may be to flash a stock or custom firmware.
Use Google to look for a guide on how to do it.
Boot in safe mode:
Charge the phone for at least 30 minutes.
Press and hold the Power button.
Once the 'Samsung Galaxy S7' logo appears, release the Power key and immediately press and hold the Volume Down button.
Continue holding the button until the phone finishes rebooting.
Once you see the text "Safe mode" at the bottom left corner of the screen, release the Volume Down button.
The only difference of safe mode from normal mode is that the former prevents third party apps from running. If you can boot the phone in safe mode but not in normal mode, uninstall all apps until the issue (that prevents you from booting normally) is eliminated.
Remember, if your phone stays unresponsive and won't turn back on at all, you must let a professional check it for you.
Problem #4: Galaxy Note 4 screen remains black, won't turn on
Samsung Galaxy Note 4 wont power on, complete black screen. However, i think i have seen a light flash once on the bottom right of the phone. I have tried every step and in clearing catch pulling battery out holding power button etc. I even charged the battery on a separate charger and nothing happens. Any suggestions would be wonderful. — Jbryant742008
Solution: Hi Jbryant742008. Does the phone show other signs that it still powers on? These signs can include:
LED light being lit,
vibration when trying to restart the device
sound notifications when receiving messages or alerts
ringing when calling your number
If yes, then the problem must only be isolated to the screen assembly and replacing it should fix the problem.
On the other hand, if your phone never shows any of the indicators above and the phone stays black all the time, you have a boot-related problem. This means that your phone simply does not power on due to any of the following:
battery is damaged or dead
power IC (common occurrence) is malfunctioning or totally dead
there's an unknown motherboard problem preventing the device from booting up.
Hardware trouble often occurs when the phone has been accidentally dropped or exposed to water. If any of these two happened on your device before experiencing the black screen issue, stop looking for solutions and just bring it to a service center right away. Your device can't be fixed by a software hack. It must be checked so a complete hardware diagnosis can be done. If you're lucky and the issue is only on the screen, replacing the screen assembly is a relatively easy fix.
Problem #5: Galaxy Note 4 shuts off randomly
Hey there. I have a Samsung Galaxy Note 4 and I'm having issues with it. The phone randomly shuts off on its own with battery at any percentage and won't turn on until I remove the battery and put it back. The phone also over heats constantly. I've changed the battery twice, performed a factory reset and tried turning it on on safe mode but to no avail. Please advise me on what to do. It's really uncomfortable not knowing when your phone will shut off. Thank you. — Anisa
Solution: Hi Anisa. The first thing that you need to do is to help the operating system detect the true battery levels all the time to avoid premature shut downs. Sometimes, Android can lose track of the remaining battery power so user intervention is needed to retrain it. Here's how it's done:
Use the phone by playing games or doing tasks to hasten power discharge, until the phone turns itself off.
Turn the phone on again and let it turn itself off.
Charge the phone without turning it back on.
Wait until the battery says it fully charged to 100%
Unplug the charger and turn the phone on.
If the phone says it's not 100% anymore, turn it off, plug the charger back in and wait until 100% charge is reached.
Unplug the charger the turn the phone on again.
Use the phone until you drain the battery down to 0.
Repeat the cycle once.
The steps above are what constitutes a battery calibration procedure. It won't fix the problem if it's hardware related. If nothing changes after recalibrating the battery, you should consider sending the phone in as the problem must be hardware in nature.
Problem #6: Galaxy Note 4 keeps turning off by itself at random times
I have a Samsung Galaxy Note 4 and it keeps shutting off with battery still left inside. About a year ago it shut off at around 30 to 40 % battery but now it has gotten way worse and I'm forced to put it on battery saver mode so it doesn't switch off at 90%. I went to the store where i got it where they said that the problem is something on the hardware of the phone and not the battery. I don't remember the name though. It needed 340 euros to get fixed which in no way i would accept as i could just get a new phone.
Yesterday i did a factory reset on the phone and the problem is still here. I'm going to order a new battery soon and i really hope that fixes it because i don't want to spend a ton of money on something else. — Panos
Solution: Hi Panos. Your issue may be similar to what Anisa (above) is experiencing so make sure to do the things she tried, including our suggestion to recalibrate the battery. If they won't change the situation for good, go ahead with your plan to replace the battery. We hope that it will fix the problem but if it won't, there may be a motherboard issue behind the problem.
Problem #7: Screen of water-damaged Galaxy Note 4 won't turn on
Hello. I have dropped my Samsung Galaxy Note 4 in water yesterday. I have pulled it out as fast as possible and powered it off. I have then proceeded to remove the battery, SIM card from my phone. I have let it sit in the sun for about 15-20 minutes. I have then taken a bag of rice and inserted my phone, the battery, case, and SIM Card in the rice, and I have let it sit in the rice for about 16 hours. After that time has passed, I have re-assembled the phone and turned it on. It did work. I decided to turn it off again and disassemble it and put it back in the rice. I have let it sit for 30 minutes. I have decided to turn it on again. This time the phone does turn on, but nothing shows up on the screen. The touchscreen is responsive though PLZ HELP! Sincerely. — Mustapha
Solution: Hi Mustapha. The things that you did (removing the battery and drying the device) are the must do "first aid" steps in this case and just like in a true medical situation, are not the cure themselves. Since you still experience problems after you've initially wiped them, you must let a professional check the device. Water damage can result to all sorts of problems so we there's no telling what the problem might be at this time. A technician needs to check the hardware physically in order to identify the issue and its solution.
Problem #8: Galaxy Note 4 questions about rooting and phone performance | How to minimize battery drain on Galaxy Note 4
Very nice of you guys to offer this help! I like my Note 4 but have struggled with some annoyances and have considered rooting the phone to fix them. Here are the things I would like help with to improve my experience with the phone:
1). Battery. while I have purchased the ZeroLemon shock case with 10000 mAh battery, it still has problems with battery life if the phone is used with any games. I keep it plugged in with the pigtail while playing. Is this a problem to keep power on while playing a game? Do you have any recommendation for battery savers? I cannot stand most of the popups and ads from Avast and other similar cleaners and savers. 2). Volume. It just doesn't go high enough. Further, I find the volume always turned down or off without purposely setting it this way. Possibly I am accidentally pressing the volume button while playing games and using phone horizontally. I am considering rooting the phone to change this and remove unwanted bloatware. What are your recommendations on this and do you know of a reliable app to root the phone that isn't going to highjack me or cause further problems? I'm aware of the inherent danger and openness of a rooted phone itself. Are there any other protection apps you recommend to install on a rooted phone for added protection? I am safe surfer and computer savvy user, having been in computer field since 1982, when MS-DOS was the operating system of choice.
3). Disabling or removing Bloatware. I think we all have used apps that say they will remove all background tasks and speed up the phone but, persistent apps just restart themselves, which is usually about 98% of them. Further, disabling apps that came with the phone and cannot be removed don't always stay disabled. I literally HATE Samsung for this! Again, considering rooting the phone if no other acceptable and workable solutions exist.
4). Anything else you recommend to speed up and improve performance and operation? Thanks so much for your help! — Paul
Solution: Hi Paul. While there are millions of Android fans using rooted device, "rooting as a way to improve performance" is a phrase that has become a bit overrated. Smartphones released in the past five years, especially Samsung flagship phones like the S and Note series have improved quite considerably in terms of performance that removing bloatware no longer even matter that much. Rooting as a means of boosting performance was way useful with older Android devices, whose hardware constantly struggles to give a user a smoother experience. Thus, we recommend that you avoid rooting your Note 4 at this time if your main concern is to improve its speed. A much better way to achieve less lag in this device includes uninstalling apps you don't need, tidying up the storage device by doing a regular formatting session, wiping the cache partition, and keeping the software up-to-date.
We recommend rooting for users wanting to unshackle themselves from limitations set by their carrier or Samsung. Having unrestricted access to services or features blocked by your carrier is definitely worth the hassle.
But like anything in Android environment, rooting is a double-edged sword so you must weigh in the positives and negatives first before committing to it. We know you are aware of the security risks or a rooted phone. Rooting allows you to try custom ROMs that may be free from carrier or Samsung bloatware but if you're not careful, you may be compromising your personal data in the process. Keep in mind that there's no free lunch in Android. It takes huge resources to develop rooting software or custom ROMs and not every developer that publishes their product are honest. You can't just hope that someone who spends thousands of hours in a software hack will offer their software for free. They will have to find a way to recoup the resources they've invested in their product. Some may live by donations from Android users, by forcing ads in captive device, or by going with illegal means. Once you've rooted your device, you are basically surrendering control of your personal information and hoping that nothing bad comes out of it. There's no way to know how developers manages personal data they've collected so if you think what you get out of rooting outweighs the cons, then go ahead.
To quickly answer points…
1). Battery. Lithium-ion battery like the one in your device deteriorates whether you like it or not. If your Note 4 is already over a year old and you're still using the original battery at this time, you can't expect it to work like when it was brand new. The more you use your phone, the shorter the battery's capacity to hold a charge becomes. The rate of battery performance deterioration varies and is affected by a number of factors. There's no amount of software hack (be installing so-called "battery saver apps") that can stop your battery's performance day-in and day-out. If you want to go back to the time when the battery lasted longer, you should replace the existing one. And importantly, you must use smarts to check battery drain every day. There are a lot of tips and tricks that you can get from the web about this topic so try to do some research about it.
2). Volume. We don't have enough information to comment on this issue but you may be right — that you're accidentally pressing the volume button while using the device. We don't think rooting will help you in any way regarding this problem. We are not aware of any app for a rooted app to make the volume in your phone any louder than it is right now. The loudness coming from your phone is determined by the hardware so installing an app won't give you more volume at all.
3). Disabling or removing Bloatware. This is the department where rooting shines. If you can't stand bloatware, go ahead and root! If you want to try a non-root approach first though, consider using Greenify from Google Play Store.
4). Anything else you recommend to speed up and improve performance and operation? Limit the number of apps to bare minimum, free up storage device, and take care of your hardware. The more apps you install, the higher the chance of a bug from developing. Of course, it also takes longer time for the system to process everything so the lesser the number of apps installed, the better.
Problem #9: Galaxy Note 4 has missing IMEI, won't connect to network
Hey, thanks for letting me share my serious problem. I have Galaxy Note 4. The problem is that suddenly my IMEI number got lost from the device software. The worst nightmare ever. Now it's not detecting SIM or network. I am totally offline without wifi. I send the device to Samsung service centre but they failed to recover the IMEI number back…that was irritating to me. in order to make it recover they uninstalled the Android 5.0.1 update and rolled it back to 4.4.4 version… and they returned it back. Device came back the way i sent it and now even worse with lower version Android.
Now even with wifi, im not able to do software update as it fails to register my device due to lost IMEI no. PLZZ HELP ME TO GET IT RECOVERED BACK AS THE WAY IT WAS. I'll be so damn glad. Please it's an expensive phone and the service i am getting is not worth it. — Taraspal001
Solution: Hi Taraspal001. IMEI is stored in a well-protected folder called EFS. This folder is buried deep within your phone's core system files so we believe you either tried to modify your phone's software, or that a process like an update may have hit this critical folder and corrupted it somehow. Unfortunately, once you've lost the EFS folder or the contents within it and you did not create a backup ahead of time, there's no way to fix it at all. Your only chance is to let Samsung restore this folder (if they'll bother at all) for you. Other than that, your phone is as good as useless.
---
Engage with us
If you are one of the users who encounters a problem with your device, let us know. We offer solutions for Android-related problems for free so if you have an issue with your Android device, simply fill in the short questionnaire in this link and we will try to publish our answers in the next posts. We cannot guarantee a quick response so if your issue is time sensitive, please find another way to resolve your problem. 
If you find this post helpful, please help us by spreading the word to your friends. TheDroidGuy has social network presence as well so you may want to interact with our community in our Facebook and Google+ pages.