Here's another collection of #GalaxyNote5 issues. These are taken from queries submitted by some members of our community for the past few days.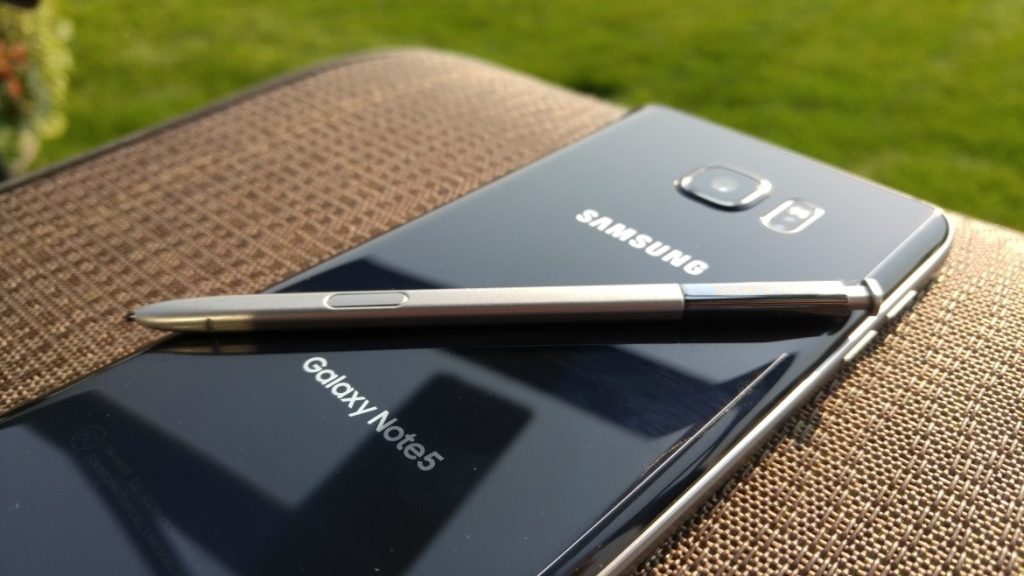 Below are the specific topics discussed in this post today:
If you are looking for solutions to your own #Android issue, you can contact us by using the link provided at the bottom of this page, or you can install our free app from Google Play Store.
When describing your issue, please be as detailed as possible so we can easily pinpoint a relevant solution. If you can, kindly include the exact error messages you are getting to give us an idea where to start. If you have already tried some troubleshooting steps before emailing us, make sure to mention them so we can skip them in our answers.
---
Problem #1: Galaxy Note 5 "custom binary blocked by FRP" error
Last night, I noticed my Note 5 was acting 'weird' and not able to do simple things like sync my email on K9 email, as an example. So I decided to restart it and I got this message, "custom binary blocked by FRP." I think this is called being 'bricked' by the phone.
My Google account info is the same, nothing has changed that I know of. From what I've been reading on the net, this appears to be a security issue in the device. What am I supposed to do? Take it back into the T-Mobile store? Or can I do something about it myself? If there was a phone number to call, obviously without using my phone, I would do that. My number is 9********0 and yes, I am the primary contact on the account. I need to resolve this ASAP. Thanks. — Rich
Solution: Hi Rich. Once Factory Reset Protection feature is tripped, the only way to log back in to the device is to enter the correct Google account credentials last registered on the account. If it's not taking the Google account username and password, the information you're entering must be incorrect.
We don't know what you mean by "restart" but if you simply turn the phone off and on, we doubt that it triggered FRP. You must have initiated a factory reset or master reset as either of these is the only instance that FRP is enabled. We haven't heard of this feature turning on by itself after a simple turning on and off of a Samsung device. The only way not to trip FRP during a factory reset is to ensure that you delete all Google accounts are deleted from the phone. If you did not do this before you did a factory reset, there's really nothing much that you can do.
Keep in mind that FRP is an unforgiving security feature. If you're locked out of your phone because you can't supply the right Google account credentials, that's unfortunate. There's no (official) way to bypass FRP at this time.
Problem #2: Galaxy Note 5 shutting down on its own
I have a Samsung Galaxy Note 5 which had been working very well for me for some time now. A few months ago it started turning off and on, on its own. The screen would keep blinking, showing the Galaxy model number until I would turn it on manually. This happened from time to time but otherwise the phone had been working great. Today however, it did this a lot more, more times than I can remember and now for the past hour or so, it has completely refused to turn back on.
I am currently airing it out to see if it is an overheating issue but so far I see no prospects of it coming back to life. All it does is blink then shuts off, blinks and shuts off.
I even plugged  in the charger to see if it has run out of battery but it hasn't, it has 40% left and while plugged in it went up to 41%. I know this because when I plug in the charger the green battery sign pops up that shows the percentage. Regardless of all these, no matter what I do, the phone does not turn on completely.
Could getting a new battery help at this point? Or should I opt for a new phone now?
Your help would be highly appreciated! Regards. — Mahnoor
Solution: Hi Mahnoor. Before you commit on doing hardware checks, we recommend that you first try software solutions. These solutions include wiping the cache partition, booting in safe mode, and doing a factory reset.
Wipe the Note 5 cache partition
Android uses a system cache to ensure efficient loading of apps as well as to keep other system critical information. This system cache is stored in the cache partition, which can sometimes become corrupted after an update or installation of a new app. Refreshing it once every few months is a good phone maintenance practice to help minimize bugs and speed up phone processes. If you haven't done this potential solution yet, now might be the right time. Here's how it's done:
Turn off your Galaxy Note 5.
Press and hold the following three buttons at the same time: Volume Up key, Home key, and Power key.
When the phone vibrates, release the Power key but continue to press and hold the Volume Up key and the Home key.
When the Android System Recovery screen appears, release the Volume Up and Home keys.
Press the Volume Down key to highlight 'wipe cache partition.'
Press the Power key to select.
When the wipe cache partition is complete, 'Reboot system now' is highlighted.
Press the Power key to restart the device.
Boot in safe mode
In other cases, an issue like yours can also be caused by poorly coded applications or updates. To give you an insight if a third party app is to blame, we recommend that you restart your phone to another boot mode called Safe mode. When this mode is enabled, all third party apps and services will be prevented from running, so if the issue fails to occur, that's a confirmation that an app is the cause. To boot your phone in safe mode, please do the following steps:
Turn off your Galaxy S6.
Press and hold the Power key.
When 'Samsung Galaxy S6 Edge' appears, immediately release the Power key and then press and hold the Volume Down button.
Continue holding the Volume Down button until the phone finishes the restart.
When you see Safe Mode on the lower left corner of the screen, release the button.
To get back to normal mode, simply restart the phone.
Finally, if these procedures won't work, we suggest that you do a factory reset. Steps are provided further below.
Problem #3: Galaxy Note 5 can only receive incoming calls when connected to Wi-Fi
I bought a Samsung Galaxy Note 5 refurbished phone 3 months ago from Freedom Pop which operates over Sprint towers. It works fine while on Wi-Fi, but won't accept INCOMING calls or texts with it off. I have to have a Wi-Fi connection or nothing. Data is on using 4GLTE and 3G connections with a strong stable signal.
Outgoing calls and texts work perfectly without Wi-Fi on while using cellular connections.
Reading through your other posts, I have booted in safe mode with no changes in incoming call/text status. I also wiped the cache partition successfully. Still no difference. Incoming only with Wi-Fi, outgoing either Wi-Fi or cellular service works. Service selection switch off as per posts.
Freedom Pop customer service now costs $10 per 5 minutes. Used to be free before 7/1. Other than the above, everything works perfectly. I'm really not sure if this phone ever worked on incoming cellular calls because I rarely get calls or texts. I just figured out this problem a couple of days ago when people wondered why I didn't answer their calls or respond to texts. Hummm.
Any suggestions to get 'er going so I can receive calls/texts when there is no Wi-Fi available? I would really truly  appreciate any assistance! Think it might help to go with Consumer Cellular instead?
Thanks in advance for any and all assistance!! — Dennis
Solution: Hi Dennis. If the basic software troubleshooting and solutions did not fix your issue, that's probably because the solution is beyond your control. This issue is beyond our capacity to help as well. It appears voice calls for your account is configured to work with Wi-Fi calling only. The best thing that you can do right now is to contact you're your wireless service provider so they can help you configure your phone with their network.
Problem #4: Galaxy Note 5 Wi-Fi not working after factory reset
Last month my tablet started getting hot and the battery depleted very quickly. I contacted Samsung and they told me to reset it to factory settings. I did this and since then it will not connect to Wi-Fi. I now have a reset machine and have lost all my downloaded software which I cannot replace.
Samsung confirmed it is faulty but as I had bought it new from an Amazon third party seller – who I subsequently discovered is based in Hong Kong – they will not repair non-European equipment.
It seems the only place to get it repaired is to take it to Hong Kong! There does not appear to be a repair facility in Europe because the HK devices use different components – this is what Samsung told me. I have also been told that it is probably the wi-fi chip on the motherboard which has burnt out.
Do you have any suggestions as to how I can possibly get it repaired?
If not, is there any way I can connect the phone to the internet via a cable to enable me to at least make some use of it? — James
Solution: Hi James. If factory reset did not fix the issue and Wi-Fi has suddenly stopped working, why don't you connect to the internet via mobile data instead? This is the only way to connect your Note 5 right now. Connecting your device via cable to get connected is simply not available as a set up.
Problem #5: FRP lock on Galaxy Note 5
Hello. I have a Samsung Galaxy Note 5 (SM-N920G). I had fingerprint protection on it and when I restarted my phone, it is asking me for a back-up password that I have forgotten. Google account questions are never asked and the Android Device Manager doesn't work. I don't have Samsung Find my mobile registration either. USB debugging is disabled. Dr. Fone Wondershare didn't work either. The error was Custom Binary (RECOVERY) Blocked by FRP Lock. I want to restore my phone to normal without losing any data. I AM REALLY ANGRY AT BOTH SAMSUNG AND GOOGLE WHY THEY ARE TREATING THE OWNER OF THE PHONE LIKE A THIEF. If you get into a fingerprint security habit, then how are you going to remember your back-up password. Google should have thought that. I am using the latest version of Marshmallow. Please, please help. I do not want to factory reset my device. Thanks a ton in advance. — Rahul
Solution: Hi Rahul. As mentioned above, the only way to log back in to a device locked by FRP is by entering the registered Google account credentials. We know that most of the time we forget backup passwords but that's no excuse for Samsung and Google to weaken their newly introduced security feature. The thinking is, it's the user's responsibility to remember their credentials. If you're unfortunate enough to have forgotten your password, your phone just becomes an expensive paperweight.
At this time, we are not aware of any official way to regain access to an FRP-locked device. Samsung wont' help and no third party hacking services are effective enough to deal with it.
The only unofficial way to have worked in some FRP-locked device so far is by using an OTG cable to fool the system to allow an update installation. We are not sure though if this remedy is still unpatched at this time so it may be worth trying.
Related reading: How to bypass Factory Reset Protection (FRP) on Samsung Galaxy Note 5 [Step-by-step Guide]
---
Engage with us
If you are one of the users who encounters a problem with your device, let us know. We offer solutions for Android-related problems for free so if you have an issue with your Android device, simply fill in the short questionnaire in this link and we will try to publish our answers in the next posts. We cannot guarantee a quick response so if your issue is time sensitive, please find another way to resolve your problem. 
If you find this post helpful, please help us by spreading the word to your friends. TheDroidGuy has social network presence as well so you may want to interact with our community in our Facebook and Google+ pages.