Many Rainbow Six Siege players report that they're getting the annoying 3-0x0001000B error, which basically prevents them from playing the game online. In this troubleshooting guide, we'll show you the solutions that you can do to fix this problem.
How to fix Rainbow Six Siege 3-0x0001000B error code?
The Rainbow Six Siege 3-0x0001000B error is an indication that your game client is unable to connect to the game servers due to one of the following causes:
on-going server outage or maintenance,
damaged or corrupted game data,
faulty PC internet connection settings,
game is blocked in your network, or
ISP-related issues.
In order to fix the problem, there's a set of troubleshooting steps that you must do. Once the factors have been eliminated and the cause identified, it's just a matter of applying the solution provided in this guide.

Fix #1: Check the server status.
Before you do any advanced troubleshooting, it's important the verify if the servers are working normally. Rainbow Six Siege servers are notoriously erratic and players experiencing problems with them is not unheard of.
You can visit the official Ubisoft website to know the status of the servers here: https://rainbow6.ubisoft.com/status/
Fix #2: Restart everything.
If there's no known server problems at all, try to close and start the Rainbow Six Siege software and try playing again. A quick restart can sometimes help clear random bugs and glitches even for well-built games.
Should a game restart won't change anything, you can then go ahead and reboot the PC instead. Again, the idea is to refresh the system especially if you've been using it for a long time.
Fix #3: Install updates.
Keeping the software of your device updated is important. You want to install updates even if you're not experiencing issues. It's even more important though now that your game seems to be not working properly. Make sure that you check Steam and update the game from there.
Once you've done that, make sure that you also install updates for your WIndows Operating System and drivers.
Fix #4: Repair damaged game files.
For some people, the main reason for their Rainbow Six Siege error code 3-0x0001000B, or any other error codes out there, is due to damaged or missing game files. Thankfully, keeping your Steam game files updated and intact is easily managed within the Steam client. All you have to do is to use the Verify tool to keep them in good shape.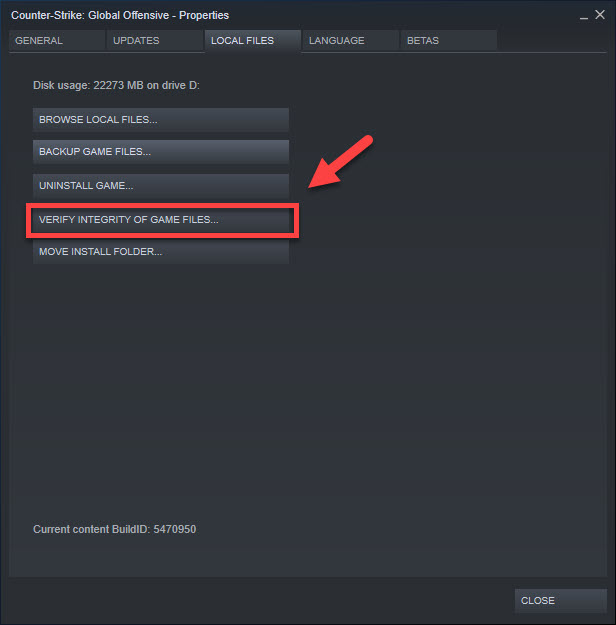 Follow the steps below on how to do it:
On the Steam application, select the Library tab.
Right click the game you want.
Select Properties.
Choose the Local Files tab.
Select Verify Integrity of Game Files to begin the repair process.
Run the game to check if the issue has been eliminated.
Fix #5: Use the Windows network troubleshooter.
Some Rainbow Six Siege players were able to fix error code 3-0x0001000B by fixing network bugs on their PC. While there's a long list of possible and advanced PC troubleshooting that can be applied, an easy way to keep the network settings working in no time is by using the automated troubleshooter. This is going to let your PC automatically detect LAN settings that should work with your setup.
Here's what you need to do:

Right click on the network icon at the lower right portion in the taskbar.
Click on Troubleshoot problems.
Select the network adapter that you're using.
Wait for the system to finish diagnosing the issue.
Follow the rest of the troubleshooter instructions.
Fix #6: Use static IP.
At times, IP conflict can occur in a home network, which can then lead to connection issues in your devices. You can try to override the DHCP-provided IP address on your PC by using a static IP address instead.
Press the Windows key on your keyboard.
Type in "control panel" and open the Control Panel app.
Click Network and Internet.
Go to Network and Sharing Center.
Click on Change Adapter options.
Right-click on Ethernet network (or any other adapter you're using) and click Properties.
In the Ethernet Properties window, click Internet Protocol Version 4 (TCP/IPv4), then select Properties.
In the Internet Protocol Version 4 (TCP/IPv4) window, select Use the following IP address and enter the static IP address that you want to use. You want to make sure that the IP address you're using is not being used by any other device in your network.
Once you've changed the IP address, make sure to enable Validate settings upon exit box, then click OK.
Fix #7: Forward ports.
Make sure that the game is not blocked by your router by opening certain ports.
The ports we're talking about here refer to the ones network ports that must be opened so your computer can talk easily to the game servers.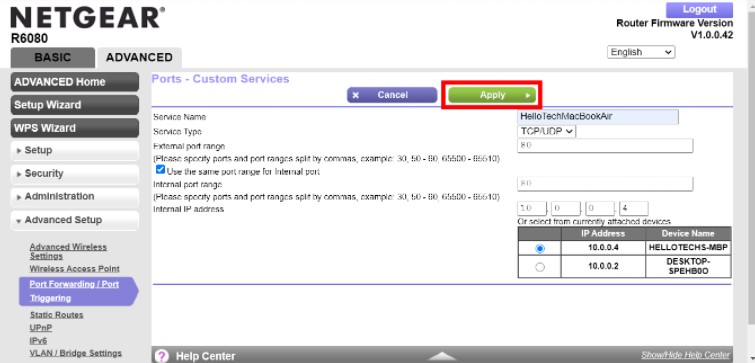 The exact steps on how to open or forward ports depends on your equipment (router). Be sure to check the manual or contact the manufacturer on how to do it properly.
These are the ports that must be opened to allow for a solid connection to the game servers:
Uplay PC: TCP: 80, 443, 14000, 14008
Game Ports: UDP: 6015
Fix #8: Troubleshoot your internet connection.
Lastly, you want to ensure that the cause of the problem is not coming within your home internet connection itself. If your Rainbow Six Siege game is still not working at this juncture and it continues to show the 3-0x0001000B error, troubleshooting your internet connection is necessary.
First, you want to ensure that there's no recent changes to your subscription plan and in your internet connection in general. Sometimes, your ISP may upgrade or downgrade your service without notice, which can then lead to certain network configurations that might affect your online gaming experience. To check, try calling your Internet Service Provider to see if there's any changes to your connection that they initiated.
If none has been changed, your next move is to power cycle the router and all other network devices. If that won't work either, a router reset can also be tried. Keep in mind though that resetting your router will factory reset the device, which means that you'll need to reconfigure it afterwards. You'll lose your router customizations such as forwarded ports, software settings you set before, as well as everything that you did as far as your router is concerned.
OTHER INTERESTING ARTICLES:
Visit our TheDroidGuy Youtube Channel for more troubleshooting videos and tutorials.