In order to make the Play Store experience more transparent, Google has made some changes to the way subscriptions will be detailed.
Google Play will also review apps that require a user's background location with new developers given time until August 2020 to comply.
These rules will ensure that the users are aware of the costs they're paying towards a subscription, while also making sure their privacy is protected.
In order to curb fleecing of app users, Google Play has changed its policy which now requires app developers to clearly list out subscription options within the app. Further, Google Play will reportedly review all Play Store apps that require background location access. Given that location data is extremely sensitive, it will review each individual app that requires access to the user's background location.
For example, as 9to5Google mentions, a retail app that requires access to your background location for a store locator feature may not get permission from Google. This will, however, not impact apps that use location to tag your photos.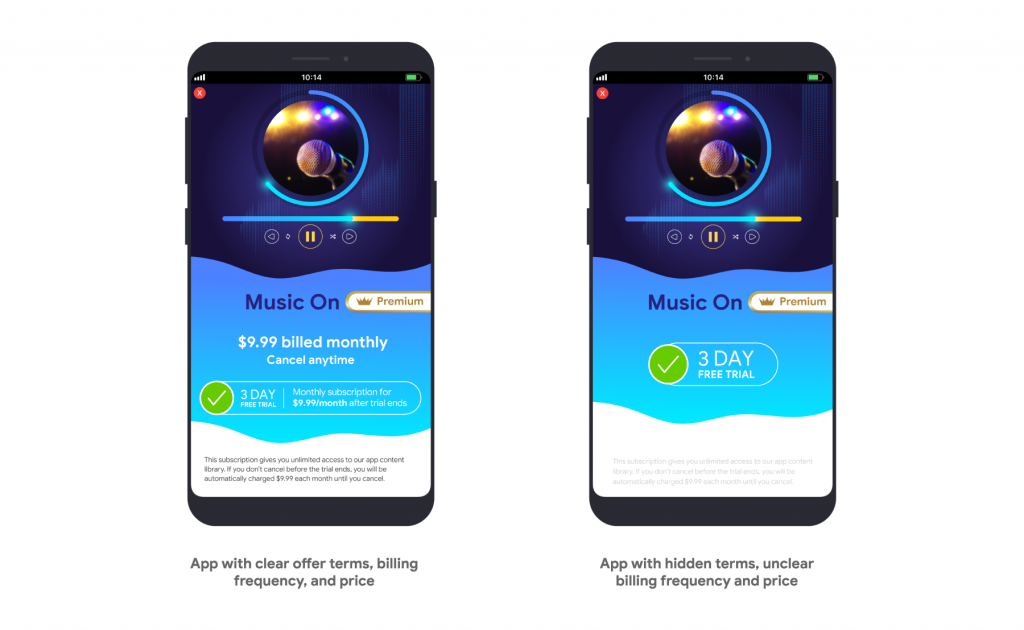 While the rules were announced today, new apps will have until August to comply with them while existing app developers will reportedly have until November this year to make the changes. Non compliance will reportedly result in the removal of that particular app.
As for purchases within the app, Google Play's new rules require it to be evident within the app sign-up page as to what the users are getting, and how much they will be charged, along with the duration of the subscription. Even though Google Play automatically sends subscription reminders to every user via email, this new step will improve the user's knowledge about the app they're using.
These rules will also apply to apps that offer free trials. All the details have to be made clear on the app's screen including information on how long the trial will run and when the user will start paying money for it. Google has given Play Store developers until June 2020 to comply with the new policy changes.
Source: Android Developers Blog
Via: 9to5Google