One of the common issues with the newly released game from Blizzard Entertainment is the Overwatch 2 login error. While this error appears to occur across all platforms, it's been reported to occur more frequently on PS5 consoles. Although login errors were also common with the first Overwatch game, the recent spate of reports about Overwatch 2 login error appears to be more concerning.
Such an error prevents players from even loading the game so it's a major headache for those affected by it.
How to fix Overwatch 2 Login Error on PS5?
If you can't play Overwatch 2 right now and you're getting the Login Error message out of the blue, these are the things that you need to do:
Fix #1: Verify Overwatch 2 servers are working.
Before doing anything else, it's very important to check the status of the game servers. If the main reason for the issue is because you are unable to connect to game server, there's nothing much that you can do but to wait.
What you must do right now is to check the PlayStation Network status to see if there's an indication of an on-going server issue with Overwatch 2.
Another way to know if there's an issue from Blizzard's side is by checking the official forums.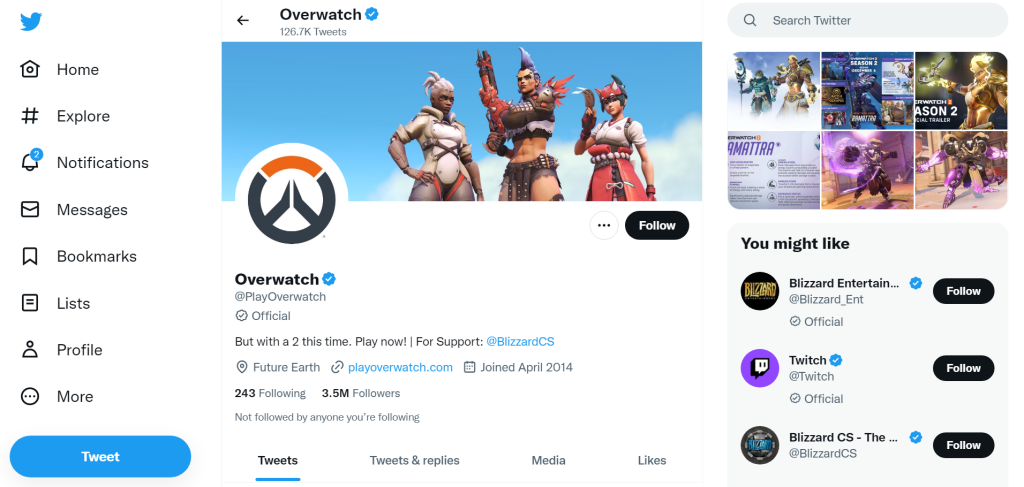 They will explain what caused the problem in detail, as well as provide a time and date for when the servers will once again be able to process requests normally. In addition, players can search up Overwatch 2 on Twitter or keep an eye on social media community sites such as Reddit by doing either of these things. 
In the event that there is a significant problem with the server, fans will undoubtedly start forums in which they share their thoughts and provide additional information.
You can also use third party websites like Downdetector to know if there's an issue with the game in your region. Other players may have reported the issue recently and this can be collected by third party sites promptly.
Fix #2: Restart your console.
Sometimes, connection bugs can be caused by a minor temporary glitch in the console, especially when it's been running for a long time.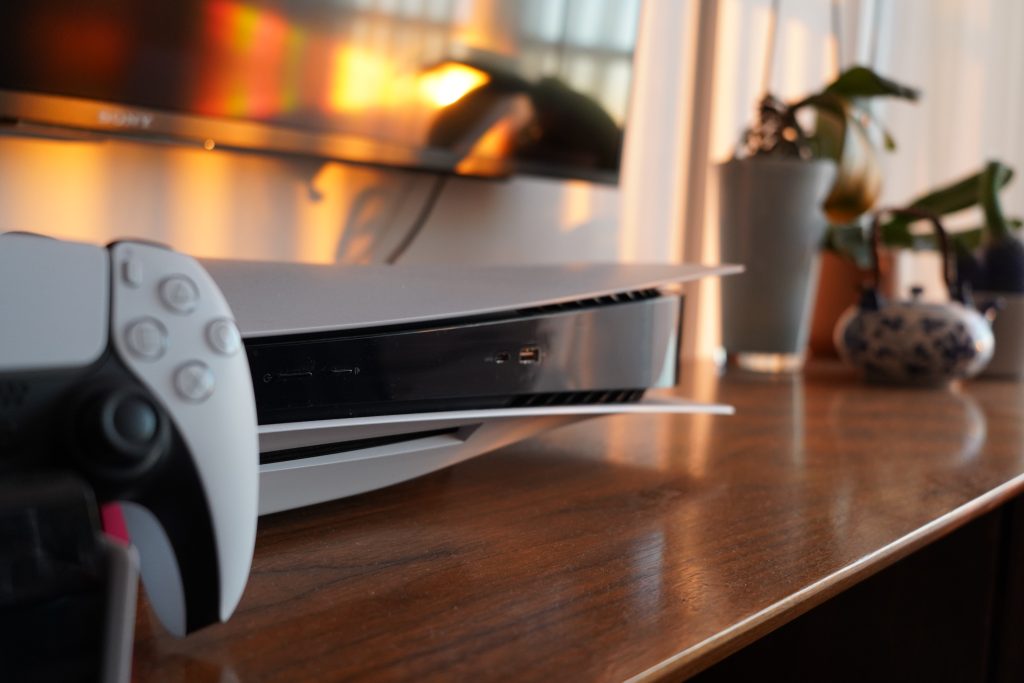 You can restart your PlayStation 5 and see if that will fix the problem. This is sometimes enough to get rid of minor bugs in any game.
Fix #3: Power cycle your modem or router.
Another simple solution to Overwatch 2 Login Error is to ensure that you refresh your network equipment. Like the console, be sure to turn off and unplug the device from power for 30 seconds to help clear its memory.
Once you've restarted the modem or router, wait until all the lights are stable again before checking for the issue.
Fix #4: Troubleshoot poor internet connection.
A slow or intermittent internet connection is obviously a problem when it comes to playing an online multiplayer game such as Overwatch 2. This is true whether you're playing Overwatch 2 on a console or PC.
So, if you're still getting the Overwatch 2 login error after restarting the console and your modem/router, the next troubleshooting that you need to do is to check the performance of your network on your PS5. To do that, you must run a speed test.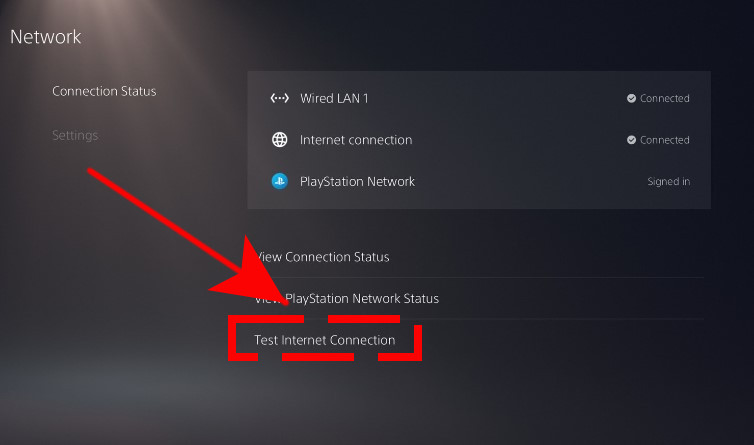 Here's how:
Go to Settings.
Go to Network.
Go to Connection Status.
Select Test Internet Connection.
Examine your results to verify if your upload and download speeds are consistent with your internet provider's advertised speeds. If the outcomes are really slow, try to continue troubleshooting your internet connection first before you touch your PS5 further.
Troubleshooting and diagnosing intermittent connection is trickier compared to slow connection so if your other devices aside from your PS5 seem to keep getting disconnected, you can assume that you may have a problem with your network. For this issue and slow connection, we strongly recommend that you get help from your ISP.
Fix #5: Refresh the PS5 cache.
It's possible that a corrupted system cache is to blame if the problem persists even after applying the most recent fix. Cleaning the system cache can help your console run more smoothly. Additionally, it fixes game crashes caused by incompatibilities between system features. In this scenario, before clearing the system cache, you should make sure you have a backup of any crucial data.
To refresh the system cache, you need to boot the console to Safe Mode. Here's how: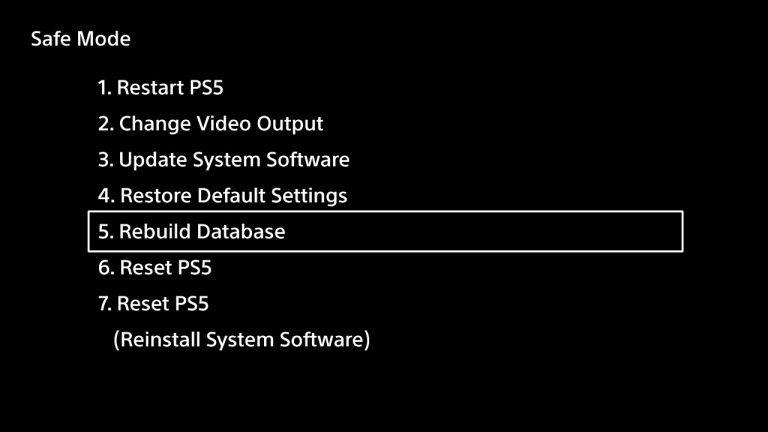 Turn off your PS5 completely and not in Safe Mode.
Hold the Power button on the PS5 until you hear a second beep. The second beep will sound after 5-7 seconds.
Connect your PS5 controller using the USB cable.
Then, press the PS Button on the controller.
Use the D-pad to navigate down to Option 5 [Clear Cache and Rebuild Database] and select it.
Then, select Clear System Software Cache
Select OK.
Fix #6: Use the PS4 version of the game.
An interesting workaround discovered by some players is by using the the PS4 version of Overwatch 2 when playing the game on their PS5. It involves going to the PlayStation Store and downloading the PS4 version from there.
If the Overwatch 2 login error has not been fixed at this point, you can try to check if this workaround can help you.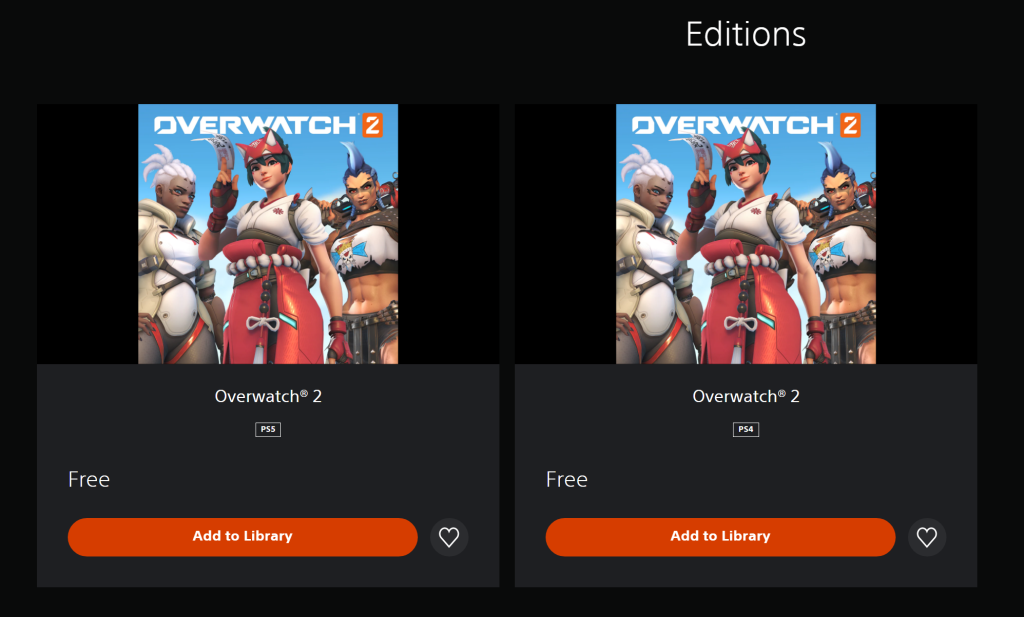 If this solution fixes the error message, it's possible that the current PS5 version has coding issues that need fixing by the developers.
I personally tried this workaround but I can no longer find the PS4 version after installing next gen version. However, if you can still still it in your console right now, try to see if using it will help fix the Overwatch 2 login error.
Fix #7: Try playing later.
If the Overwatch 2 login error won't go away even after using the PS4 version, all you have to do at the moment is to assume that the issue is coming from the server side of things.
The game servers may currently be under maintenance, or there may be an outage that not indicated in the PlayStation Network website, or even by the Overwatch 2 devs.
Skip playing the game for several hours and see if the problem will go away on its own.
Other solutions
Some other solutions for this error are shared by other users but most of them only applies to PC users. These solutions include the following:
whitelisting Overwatch 2 in your firewall,
port forward Overwatch 2, and
Clearing or repairing the game files.
FAQs
Why do I keep getting the Overwatch 2 login error?

There are a number of possible reasons for the Overwatch 2 login error. Most of the time, the main reason is a server-related problem. However, some people may experience the issue because of these things:
-Coding issues
-poor internet connection
-server maintenance or outage
-damaged Cache
-interference from other apps

How do I fix login error in Overwatch 2?

For most people, their Overwatch 2 login error is caused by a server disruption so it fixes by itself after some time. However, if there's no server troubles at the moment, then you should consider doing other solutions as shown in this guide to fix it.