Hello everyone! Welcome to another #GalaxyNote5 post. For those who regularly visit our site, you should know by now that these issues are taken from reports of others Note 5 users like you.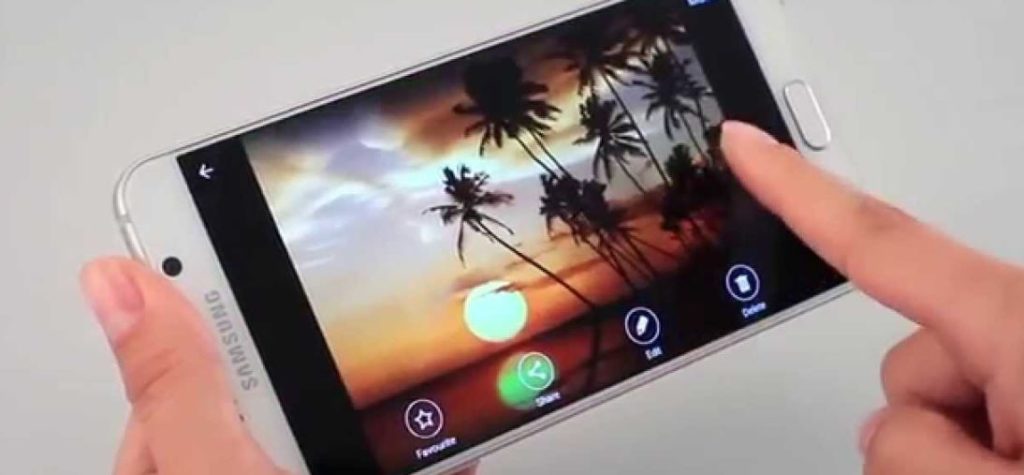 If you are looking for solutions to your own #Android issue, you can contact us by using the link provided at the bottom of this page.
When describing your issue, please be as detailed as possible so we can easily pinpoint a relevant solution. If you can, kindly include the exact error messages you are getting to give us an idea where to start. If you have already tried some troubleshooting steps before emailing us, make sure to mention them so we can skip them in our answers.
Below are specific topics we're bringing for you today:
Problem 1: How to bypass Factory Reset Protection in Galaxy Note 5
Hi its Vishnu here. I just read your article of bypassing the Gmail on Samsung Note 5. even i tried of doing that but it's not working for me. I had downloaded the APK file and kept that in my pen drive. After that, i connected the pen drive to my Note 5 through the OTG cable but the explorer is not opening at all. Even i tried using other pen drive and OTG cable. also the explorer is not opening at all. Can you please help me out with this issue. — Vishnu
Solution: Hi Vishnu. The guide that you read on how to bypass Factory Reset Protection must already be outdated. At the time of this writing, there is no official way from Samsung and Google on how to regain access to a device that's locked by FRP so you're out of luck. At this time, the only way that should work is by entering the correct Google account credentials.
There are unofficial guides all over the web that may help you though so we recommend that you visit Youtube instead to check on some videos that purports to show how to do the job. We haven't tried any of these unofficial solutions so we can't recommend one that works in particular.
If you are amenable to flashing your device, that might work too. Just make sure that you do extra research on how to flash the firmware properly in order to prevent bricking your phone.
Problem 2: Galaxy Note 5 unable to access web browser for Wi-Fi sign in due to an unauthorized factory reset error
After hard reset my Note 5, i can't seem to get pass the network page. When i try to connect to a network this would pop up: unable to access web browser for Wi-Fi sign in due to an unauthorized factory reset. — Michellex0629
Solution: Hi Michellex0629. We seldom receive reports about this error but we are now sure that any of the following must have caused it:
someone attempted to factory reset the device but could not provide the correct Google account credentials
someone did a failed flashing procedure
Since your case appears to belong to the first scenario, the only way for you to gain access to your phone again is by entering the correct Google account credentials. To check if you have the right credentials, try to login to the said account in another device. If you can log in to it using the current username and password, then your Note 5 must have a different Google account. Keep in mind that you can sign in to your Google account without necessarily using a Gmail account. Try to remember as best as you can if you previously tried to add an alternate email address in your account as that can be the key to unlocking your device. In other words, you be using a non-Gmail email address in your Google account for your Note 5.
Problem 3: Galaxy Note 5 can't delete event from calendar
Hi. I am working on an app in which i add an event to Calendar and delete the event from the same app. it works fine in all the devices. But the problem is with the Samsung devices. The problem seems to be from S Planner. When i delete the event, it deletes from the calendar (both Google calendar and S Planner). but when i query, it shows event is not deleted. So i am not able to add the same event again. This issue is only in Samsung devices. Please suggest me an approach or any hacks if there is. Waiting for the reply. — Vikesh Vasanth Rao
Solution: Hi Vikesh. There may be a bug with calendar app in your Samsung device. Wipe the cache and data of the app you're having a problem with and see if that works. Make sure that you sync your calendar to the cloud first so you can simply re-sync the app after clearing its data. For example, if you're working with Google's calendar app, be sure that you go under Settings>Cloud and accounts>Accounts>Google>[your account]>Sync Calendar. Doing so will ensure that you create a backup of your calendar to Google servers. Be aware that clearing an app's data is the virtual equivalent of an uninstallation so backing up the app's data is critical.
Below are the steps on how to wipe an app's cache and data (in this order). Try wiping the cache first. If the problem still exists after that, wipe it's data.
Open the Settings menu either through your notification shade (drop-down) or through the Settings app in your app drawer.
Navigate down to "Apps". This may be renamed to something like Applications or Application Manager in OEM skinned versions of Android 6 or 7.
Once in there, click on an application.
You'll now see a list of stuff that gives you information about the app, including Storage, Permissions, Memory Use, and more. These are all clickable items. You'll want to click on Storage.
You should now clearly see the Clear Cache and Clear Data buttons for the application.
Problem 4: Galaxy Note 5 can't connect to 4G/LTE
Recently I'm having issue with my SAMSUNG GALAXY NOTE 5 mobile data connection. My 4G seem not working at all and will encounter loss internet connection via mobile data. I have tried to boot my phone in safe mode and observe the mobile data connection and it shows H and H+ but connection is offline. Please advise. boot the phone in safe mode and observe. — Amy
Solution: Hi Amy. There are a number of possible reasons why mobile data won't work. Let's discuss each of these causes briefly one at a time.
A device restart is needed. Smartphones are basically computers but unlike their bigger bulkier PC and Mac cousins, they tend to run days, weeks, months, or even years at a time. Sometimes, all that prolonged operation can lead to illogical processes that confuses the operating system. Letting the system reboot can sometimes work wonders so just do it.
Check the network settings. You want to ensure that you go over your phone's network settings and that the device is set to receive LTE or 4G signals. You can do that by going under Settings>Connections>Mobile networks>Network mode. Network mode should indicate that LTE or 4G is selected. If it says 3G or 2G only, switch it to something that has 4G or LTE.
Check the APN (Access Point Names). Proper APN configuration is needed in order for your device to use your network's infrastructure when connecting to the internet. If you don't have a handy guide how to set it up, contact your carrier.
SIM card is bad. One of the common reasons for an issue like yours is damaged or malfunctioning SIM card. Try to insert the current SIM to another device to see if it's working or not. If the problem happens on the second device, visit your local carrier store and replace the SIM.
Install Android and apps updates. Whether you're a believer in updates or not, we strongly recommend that you ensure that your device runs the latest Android version. Some updates also bring with them fixes for known bugs and improvements to a modem's firmware.
Also, be aware that incompatible or outdated apps can lead to all sorts of problems. Be sure that you only install good ones and that they are all up-to-date.
Perform a factory reset. If you've reached this far, then you should not hesitate to factory reset your device. This will not only help in checking if you have a software issue, but also in confirming if one of the apps is to blame. To know if one of the apps is causing mobile data to fail, try not to install anything right after a factory reset. If mobile data works fine, you bet one of the apps is problematic.
Below are the steps on how to factory reset your Note 5:
Turn off your Samsung Galaxy Note 5 completely.
Press and hold the Volume Up and the Home buttons first, and then press and hold the Power key.
Keep the three buttons pressed and when 'Samsung Galaxy Note5' shows, release the Power key but continue holding the other two.
Once the Android logo shows, release both the Volume Up and Home buttons.
The notice 'Installing system update' will show on the screen for 30 to 60 seconds before the Android system recovery screen is shown with its options.
Use the Volume Down key to highlight the option Yes — delete all user data and press the Power key to select it.
When the process is complete, use the Volume Down key to highlight the option 'Reboot system now' and hit the Power key to restart the phone.
The reboot may take a little longer to complete but don't worry and wait for the device to become active.
Contact your carrier. We assume that there's no account-related issue that may prevent mobile data, especially 4G network, from working but if all the steps above won't work at all, then there must a network issue behind it. You should ask your carrier for support in this case. If they'll say that their 4G network in your area is working and there's no blocks in your account that should impact what kind of network you'll receive, then it must be a hardware problem. In any case, your carrier should help you resolve this issue. If the phone is part of your subscription from them, you can demand for a phone replacement. If your Note 5 was purchased by you, then you should contact Samsung for repair or replacement.
Problem 5: Can't find unsent email in Galaxy Note 5
Hello. I sent an email today from my Note 5. In the email I included 3 others. I received a failure notice and realized one of the email address was invalid. I went to resend the email, to make sure they received it, and it is nowhere to be found. I have looked through every folder and it's not there. The email is very important, and need it for my records. I have been searching for hours. How can I retrieve this information? — Kekegranville
Solution: Hi Kekegranville. An email client, like the native email app of Samsung Note 5 device, have folders dedicated to storing emails that were either sent or failed to send. If you're looking for the message that was sent successfully, you should go to the Sent folder. If you're after the one that failed to send, Outbox was created for such an eventuality. In the event that the device suddenly loses power while still composing the message, you should be able to view the unfinished letter in the Drafts folder. To make your search easier, try to log in to your email in a computer and manually search appropriate folders for the message.
---