This post will show you how to remove tracking cookies on the Galaxy Note 20 Samsung Internet browser. Read on if you need help configuring your browser to automatically stop websites from seeing where you go on the web using the Samsung Internet browser's smart anti-tracking feature.
Cross-Site Tracking
When you browse the web, you would notice that some websites seem to know your preferences as you're instantly prompted with ads that are tailored to your interests, right upon loading their site or page. This happens because of browser cookies. These websites make use of tracking cookies to follow your clicks and browsing habits. Many people find this annoying.
Thankfully, leading internet browsers including the built-in Samsung internet browser are constantly receiving updates to address end-users' privacy and security needs.
Privacy and security of user's data has always been among the highest priority for Samsung Internet. Having said that, the Smart anti-tracking feature has been created to address cross-site tracking and other relevant privacy concerns.
Samsung Internet Smart Anti-Tracking Feature
One of the latest features of the new Samsung internet browser is the so-called smart anti-tracking. It's a new tracking protection technology embedded in Samsung's very own mobile internet browser. With this technology, you can set the browser to prevent websites from tracking you and thereby stops them from showcasing ads based on your previous searches and online activities. This is made possible with the Samsung Internet browser's utilization of on-device machine learning to identify trackers in a website.
If you're wondering how to augment internet browsing privacy and security with the smart anti-tracking feature on your Note 20, I've laid out a step by step walkthrough for your reference.
Here's how to activate smart anti-tracking on your Note 20.
Easy Steps to Remove Tracking Cookies on Note 20
The following steps specifically apply to the built-in Samsung internet browser on the Galaxy Note 20. Stopping pop-up blockers in other browsers like Chrome or Firefox may be carried out through a different procedure.
1. To get started, tap the Samsung Internet browser icon at the bottom of the Home screen. Doing so will load up the browser app.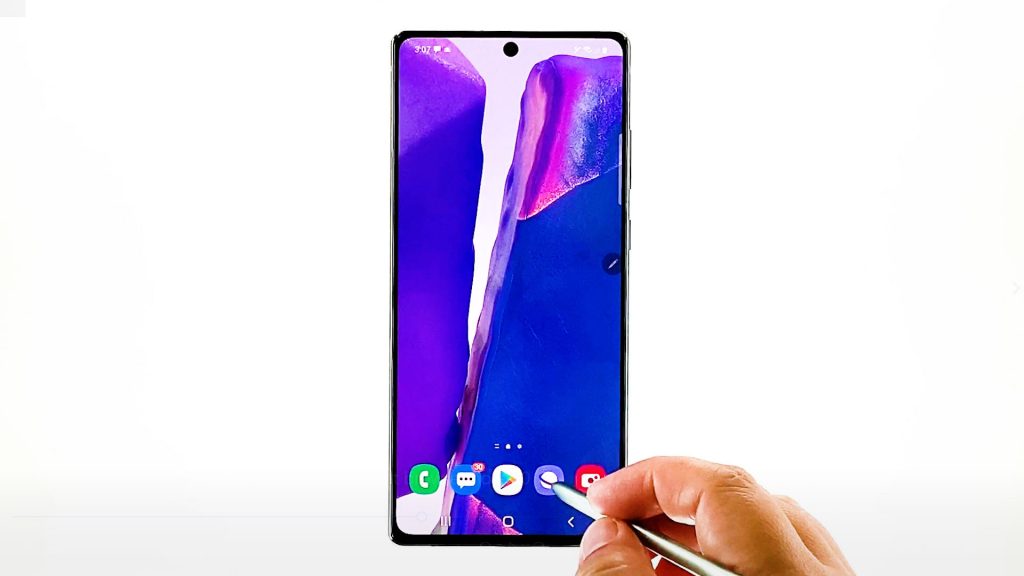 If you don't see this icon on your Home screen, then you will need to access it from the Apps viewer or Apps screen. Just scroll up from the bottom of the Home screen to launch the Apps viewer then find the Samsung browser app icon.
2. While on the Samsung browser app's main screen, tap the menu icon represented by three short horizontal lines located at the bottom-rightmost corner.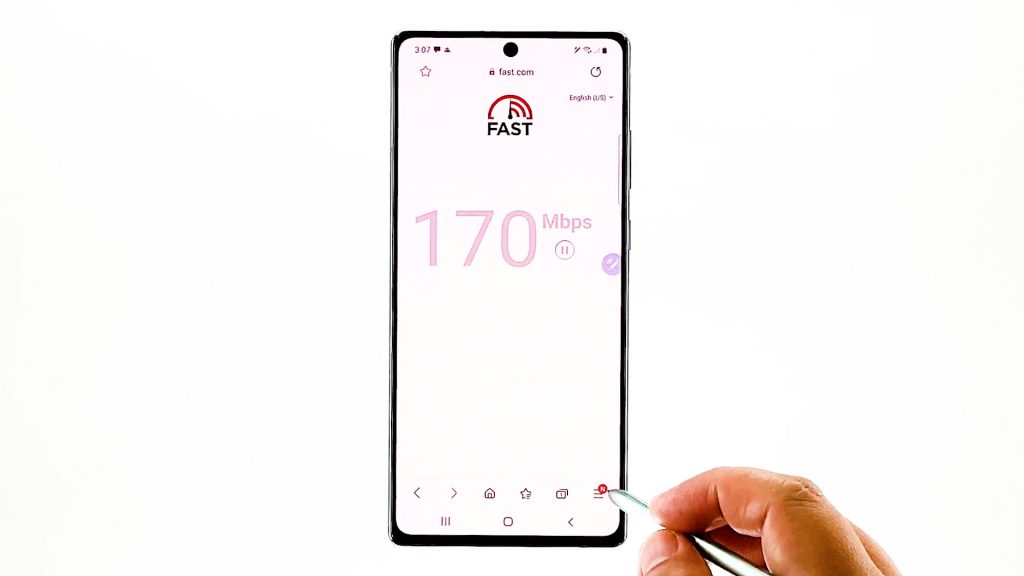 A pop-up menu with the main browsing controls will appear.
3. Locate and then tap the Settings icon to proceed.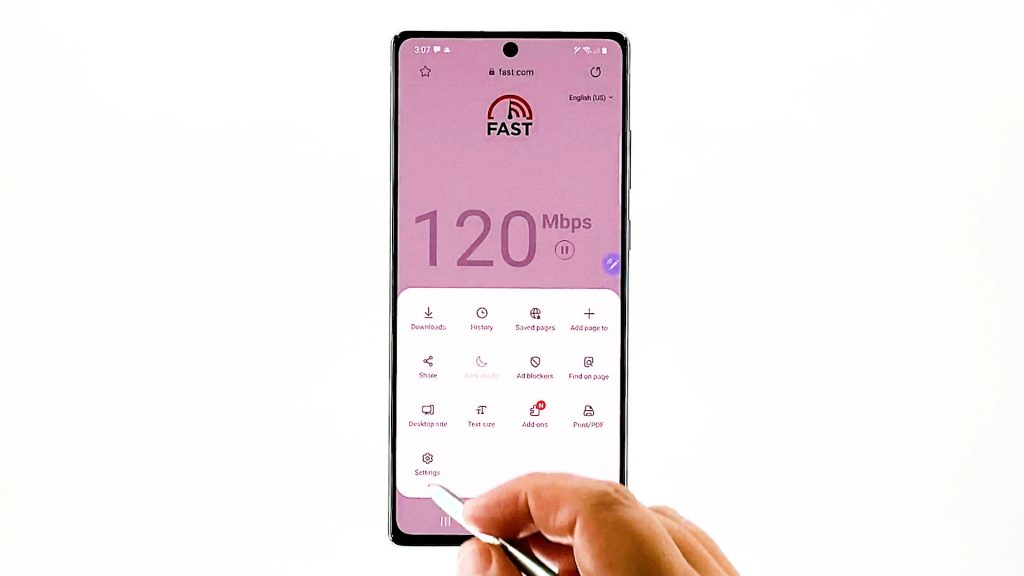 Another window opens, highlighting the basic and advanced internet settings you can use and manage.
4. Go to the Advanced section and then tap Privacy and security.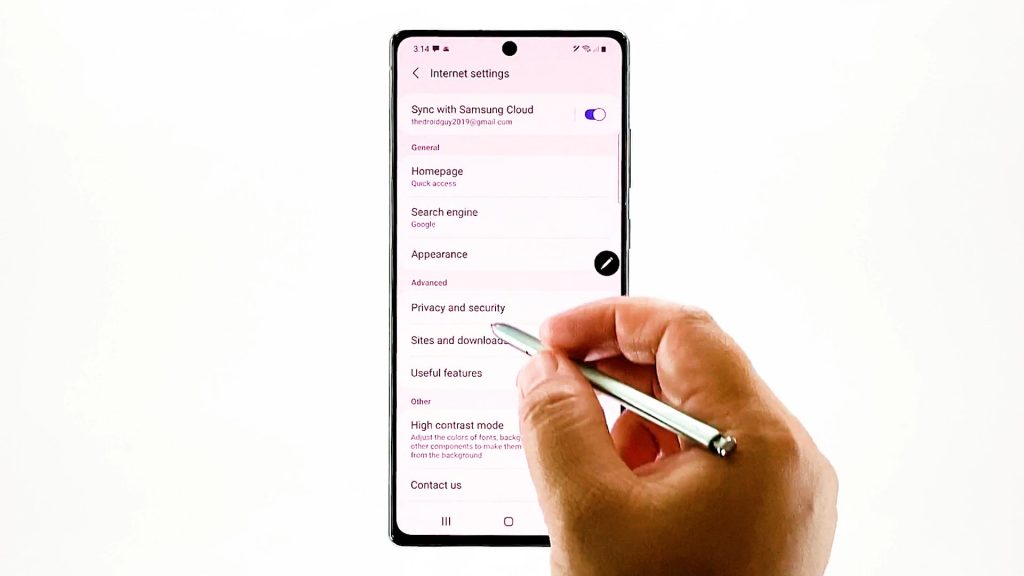 Relevant features and options will load up on the next screen.
5. Under Smart protection, you should see Smart anti-tracking.
Tap on it to view and configure the browser settings to automatically remove tracking cookies.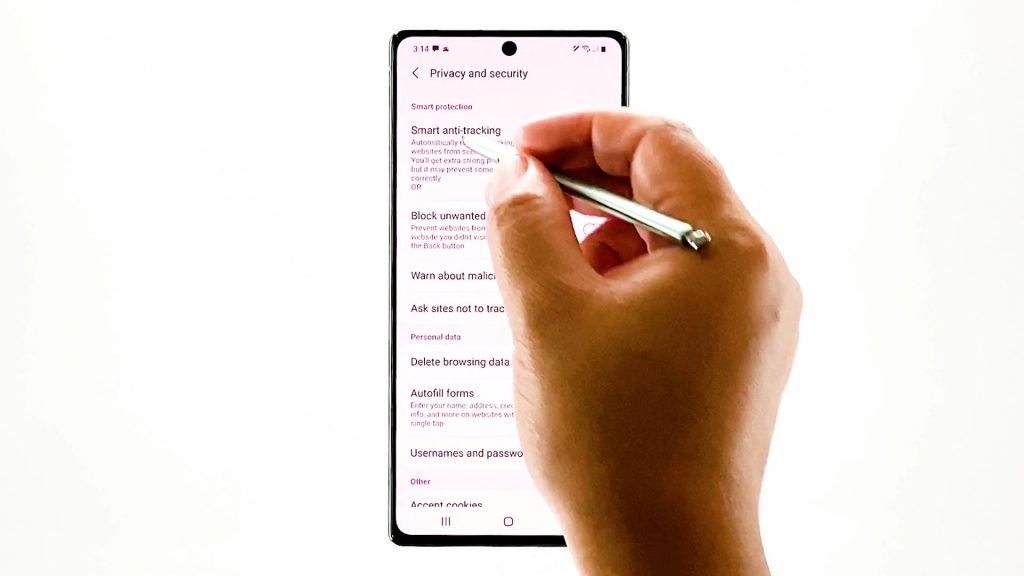 A pop up menu with three main options will launch.
6. To activate the anti-tracking feature, select On.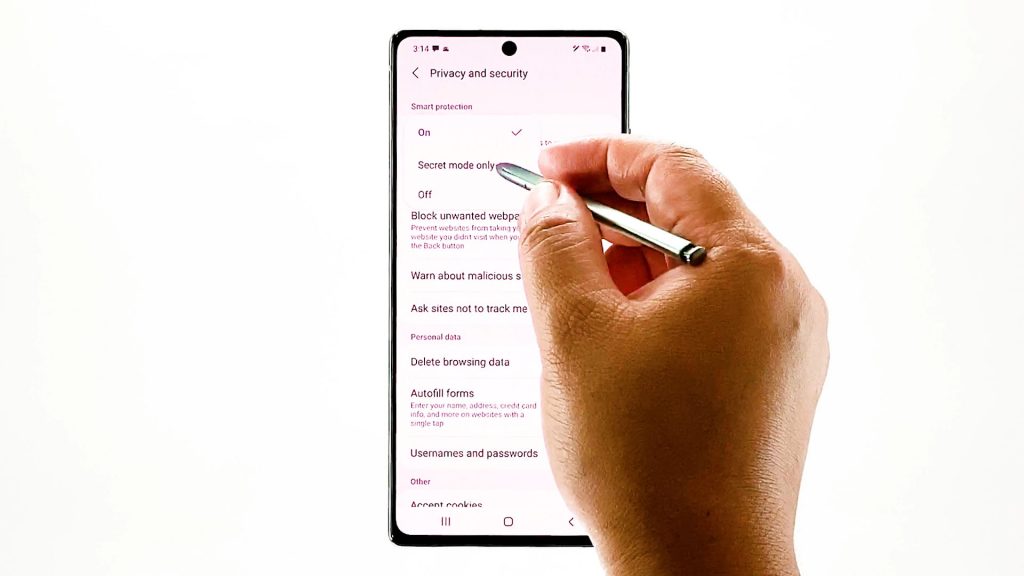 If you want to get extra strong protection, select Secret mode instead.
What happens when Anti-Tracking is enabled?
With this setting, you can be assured that your Samsung Internet browser is able to identify any third-party domains that are programmed to track users and then deny them access to cookies. As a result, such domains will find it harder to track you across multiple sites.
Resource loading for these tracker domains are likewise de-prioritizes and therefore allows other load resources to load up quicker.
Alternative Privacy and Security Tools
Aside from anti-tracking, you can also use ad blockers to protect you from getting unwanted ads and malware while browsing the internet. You can use the built-in Ad blockers on the Samsung Internet browser or download a third-party tool from the Play Store.
Hope this helps!
More Video Tutorials
To view more comprehensive tutorials and troubleshooting clips on different mobile phones and tablets, feel free to visit The Droid Guy channel on YouTube anytime.
You might also want to read: