Many PC players encounter low FPS or framerate every day. Sometimes, this issue is a sign of a software glitch while in others, it's a hardware malfunction or incompatibility. If you're experiencing low FPS when playing Madden NFL 22, you need to figure out the reason for it so you can identify what's the best solution that you can do.
In this guide, we'll show you the things that you must do in order to troubleshoot and fix low FPS or framerate on on this game.
How to fix Madden 22 low FPS or low framerate?
Low FPS (frame rate per second) or frame rate is often indicated by stuttering in the middle of the game. If Madden 22 gets choppy and the game's framerate keeps dropping abnormally low, these are the solutions that you can do.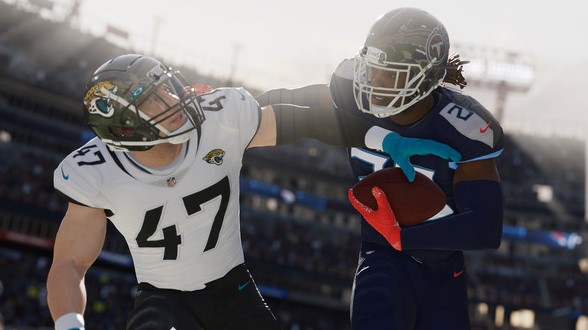 Fix #1: Check if PC can support Madden 22.
If your PC seems to perform poorly when Madden 22 is being played and everything appears laggy, it's possible that your hardware may be to blame. Make sure that you check if your computer meets the minimum requirements of the game and upgrade it if necessary.
Requires a 64-bit CPU and OS
OS: Windows 10
CPU: Athlon X4 880K @4GHz or better, Core i3-6100 @3.7GHz or better
RAM: 8 GB
GPU: Radeon RX 460 or Equivalent, NVIDIA GTX 660 Equivalent
DirectX: Version 11
Fix #2: Install game updates.
Keeping Madden 22 updated is one of the ways to lessen the chances of bugs and glitches. New games require patches from time to time so be sure not to skip updates whenever they become available.
Fix #3: Update the graphics card drivers.
Another important thing that you must update is your graphics drivers. New games may not work well with your computer's operating system, especially if the graphics drivers are old. Thankfully, updating your graphics card drivers is very easy. All you have to do is to install a special software like the NVIDIA GeForce Experience (if you have an NVIDIA card) or something similar if you have an AMD or Intel.
If you want to know how to properly update your drivers, we recommend checking these links depending on the hardware you have:
Fix #4: Adjust the graphics settings.
Another reason why your PC may be slowing down, stuttering, lagging, or getting low FPS when playing Madden 22 is high graphics settings. By default, Madden 22 will automatically find the best graphics settings based on the hardware you have but in case you changed certain graphics options beyond the capability of your hardware, reverting them to lower settings may help.
To go into graphics settings, first you must close any current match you have. Then, you want to go to the main menu and click on the gear icon at the lower right. A list of options should appear so just go to Graphics and adjust your settings from there.
Fix #5: Repair game files.
If Madden 22 continues to show signs of poor performance and the low FPS issue remains after you've adjusted the graphics settings, try repairing the game files.
If you have the Steam version of Madden 22, you can repair the installation with these steps:
Launch the Steam app.
Go to the Library.
Look for the Madden NFL 22 and right click the icon.
Then, select Properties from the drop down options.
Choose the Local Files tab.
Select Verify Integrity of Game Files to begin the repair process.
Run Madden 22 again to check if the crashing issue is gone.
If you're playing Madden 22 via the Xbox app, follow these steps:
Press the Windows button at the lower left corner.
Type in "xbox" and right click on the Xbox Game Pass app.
Select App settings.
Click on the Repair button.
Fix #6: Close other background processes.
If you have multiple programs running at the same time, your PC may be slowing down because it's running out of resources. To fix the issue, all you have to do is to close these applications and background processes using the Task Manager (CTRL+SHIFT+ESC).
Fix #7: Set your PC to run in Performance Mode.
Setting your Windows 10 PC to aim for performance instead of appearance may help boost the system when playing. Here's how to do that:
Press the Windows key on your keyboard. Alternatively, you can also click on the Windows button on the lower left corner of the taskbar.
Type in "Performance."
Select Adjust the appearance and performance of Windows.
Select Adjust for best performance option.
Click Apply.
Click OK.
OTHER INTERESTING ARTICLES:
Visit our TheDroidGuy Youtube Channel for more troubleshooting videos and tutorials.