While Huawei has been absent from the American markets for quite some time, the company continues to innovate and offer groundbreaking features with its upcoming smartphones. A new patent filing filed by the company now reveals that the Chinese manufacturer is looking to take this a step further by offering triple pop-up or flip-up cameras. This also means the phone will not have a front facing camera with the rear cameras also handling selfies and video calls.
It is worth noting that this is merely a patent filing for the time being, so it's very likely that this phone may never see the light of the day. However, knowing Huawei and its motivation to innovate continually, we wouldn't be surprised to see this phone donning the markets in 2023. Fans will be aware that the Samsung Galaxy A80 also comes with a rotating triple camera albeit with a slightly different mechanism.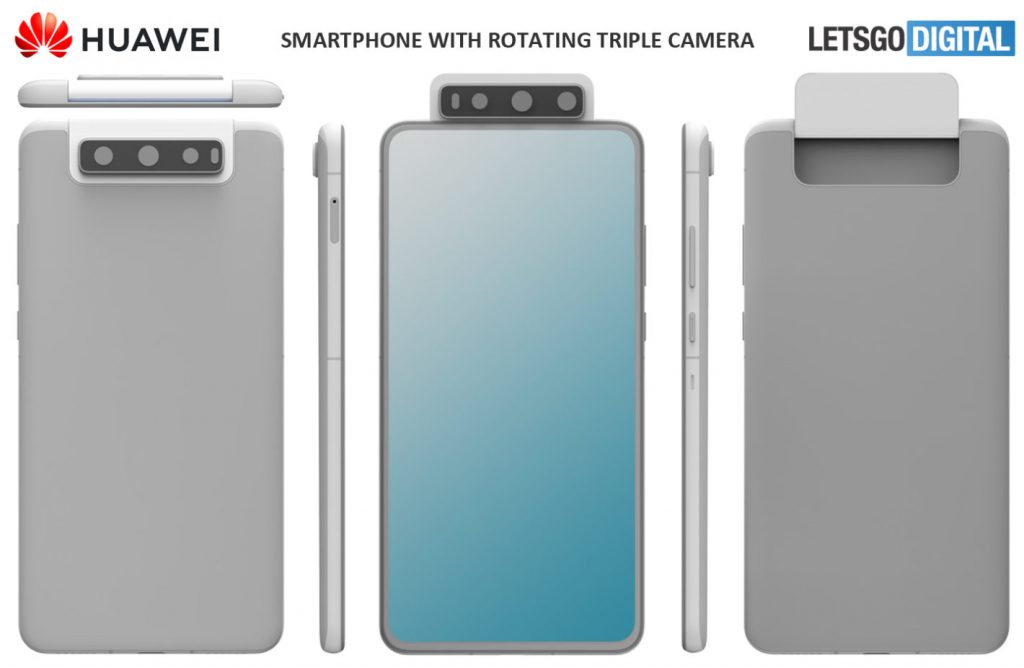 What's also important is that despite having multiple phones in the same segment, this particular offering differs a great deal from other pop-up camera phones, including the aforementioned Galaxy A80. The patent filing and the corresponding images were accessed by LetsGoDigital. Despite featuring technology like this, it's very likely that this will remain a mid-range smartphone, and not a flagship, much like the Galaxy A80.
The company has big ambitions for the smartphone industry going into 2020. Huawei is expected to launch an updated version of the Mate X next year. In the meantime, the company is also expected to launch handsets like the P40 as well as the P40 Pro in March 2020. Unfortunately, there's still no word on when Huawei will resume selling its phones in the U.S. officially.
Source: LetsGoDigital (Dutch)