The most anticipated release of the year is finally here: the Samsung Galaxy S10. Succeeding the Galaxy S9, this Samsung's new flagship for the year, and it comes with some upgrades to the design, hardware, and camera setup. The display is probably the highlight of this phone, getting rid of bezels almost entirely. These upgrades aren't free though — they come at an added cost, a cost that not everyone is able to afford, and so, most will buy this on a device payment plan or from a carrier with an incentive.
Editor's Choice
Unlock Samsung Galaxy S10 Fast and Easy with Unlock Unit
Unlock Galaxy S10 Here
Those payment plans are great, because they enable everybody a chance at the latest and greatest smartphone on the market; however, the "con" is that, for the life of that phone, it will be locked to whatever network you bought it from. And generally, there's no escaping that, unless the carrier itself has mercy on you and gives you an unlock code.
But luckily, you don't need to go around all of that red tape. Unlocking your phone is easy, and you'll be able to freely use it on supported networks and carries by unlocking it. Not sure how? If you follow along below, we'll show you why you want to unlock it, and then the five easy steps you can take to unlocking your Galaxy S10 yourself. Let's get started.
Why Unlock Galaxy S10?
First, a definition — a network-locked phone essentially means that the phone is locked to the network that you bought the phone from, and it cannot be used outside of that network (sans WiFi, of course). So, if you bought a galaxy s10 from AT&T, you could not then put a Verizon SIM card inside your AT&T galaxy s10 — you would get an error like "Network not supported. Contact your carrier", and then your cell service would be disabled until the proper SIM card from AT&T was inserted. The same goes for other big carriers like Verizon, Sprint, T-Mobile, as well as the many subsidiaries out there.
There are a lot of great reasons to unlock galaxy s10. It's generally not something that you need to do "just because", but for some very real practical reasons.
For one, you might want to consider international travel. By using AT&T, Verizon, or any other carrier in the US, you can incur some very expensive international travel charges when it comes to your smartphone. International data, talk, and text can get very expensive; however, by having your galaxy s10 unlocked, you can very easily swap in a SIM card from a local carrier in your destination country. This lets you pay normal prices for talk, text, and data, anc can potentially save you hundreds of dollars, if not thousands in charges. Roaming charges are no joke.
It's also worth considering that military members go to some pretty obscure places, places where AT&T, Verizon, and others might not be able to obtain good coverage. By unlock galaxy s10, you can very easily use SIM cards from carriers in those countries, and still stay in contact with your loved ones back home.
There's also the fact that you might use your galaxy s10 for business. Your employer might have an agreement with a carrier that you're not already on, and will want you to use the SIM card for your network. With your galaxy s10 unlocked, you'll be able to swap out your SIMs (or use multiple) as necessary.
So how do you unlock galaxy s10? Well, it's easy!
How to unlock your Galaxy S10
Step 1: Find a Code Provider For Your Phone
Since we won't be going through the carrier for your unlock code, we'll need to grab an unlock code from a reputable code provider. We really like UnlockUnit for this — they've passed our selection process, and have a great customer service team ready to help you should you run into any issues. That said, we'll be using UnlockUnit for this process.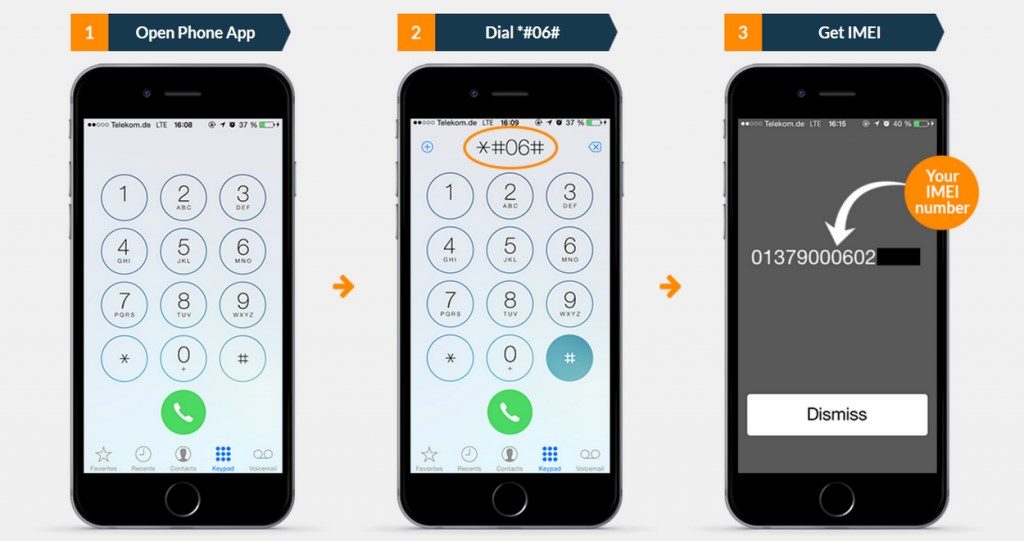 Step 2: Get the IMEI/IMEID of your galaxy s10
Now, to unlock your phone, we'll need the IMEI of your galaxy s10. This can be easily found on your phone. Just one way you can get it (as shown in the picture above) is to open up your dialer, or Phone. Next, you'll want to type in *#06# — the IMEI code should appear in a pop-up box almost immediately. You'll want to write that down somewhere safe.
The alternate way to grabbing your IMEI number is to open the Settings app, and then going into About Phone or About Device. You should find the long string of characters within a box or category that says IMEI.

Step 3: Get your code
Now we need to buy the code. Head over to UnlockUnit, select the Galaxy S10 as your phone model, and choose what network the phone is currently on. Then, enter the IMEI number in the IMEI box, and your email address in the email box. The email address is important, because this is where the code will be sent to.
Step 4: Use your new SIM card
Now, with the code in your email, we can use the new SIM card. Shut down your galaxy s10, and remove the current SIM card. Replace it with the SIM card that you want to use (i.e. if you're on Verizon, you might want to use an AT&T SIM).
Step 5: Enter the Unlock code
Power on your phone. Once powered on, you should see an option that says Enter Your Network Unlock Code. This would be the code sent to your email from UnlockUnit. Enter it in the box and then press the Enter or Send button. And that's it! Congratulations — your galaxy s10 is now unlocked and free to use on other supported networks!
Verdict
As you can see, removing the network-locked restrictions on your new Samsung galaxy s10 is an easy task. In just a couple of steps, you can have it unlocked and ready to use on another network, and without ever contacting your carrier. You can always contact your carrier and see if they'll unlock it for free, but chances are, they won't. If you get that rejection from your carrier, not all hope is lost — UnlockUnit can always provide you a code to unlock most devices, including the galaxy s10.
With your galaxy s10 unlocked, you can use it on other networks throughout the US, but most importantly, on other networks worldwide. You can say goodbye to those expensive international data and roaming charges from your carrier. You'll never have to pay those again!
As an added bonus, you increase the value of your galaxy s10 by unlocking it, as the person who buys your phone will be able to use it on any network as well. An unlocked galaxy s10, like other phones, are traditionally more valuable than network-locked ones. You might even get a quicker sale this way!
Not picking up a galaxy s10? No problem! UnlockUnit can provide you with unlock codes for phones like Sony, Motorola, Huawei, BlackBerry, and even Apple, too. The unlocking process for these phones is the same as above; however, you'll just need to make sure you enter the appropriate phone model and network the phone is on when purchasing your code from UnlockUnit.