Do you have Facebook app issues on your #Samsung #GalaxyNote4? If you are looking for solutions to a Facebook issue, this post may point you to the right direction.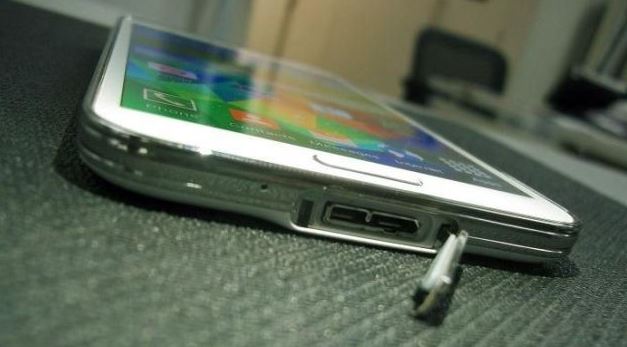 Below are the topics discussed in this article:
If you are looking for solutions to your own #Android issue, you can contact us by using the link provided at the bottom of that page.
---
Problem #1: Facebook app on Galaxy Note 4 won't work due to Samsung Touchwiz home launcher
Hello. I have a Samsung Galaxy Note 4, which I purchased in March of 2015. Since I've had the phone I have not been able to run the Facebook app.
The minute I installed Facebook I immediately received this notification. (See attached)
The notification has appeared up to 44 times on my phone throughout the day. The minute I uninstall and disable Facebook I no longer see this message. I've read through your posts and have tried clearing the TouchWiz cache and data, but I have not been successful. Any suggestions?
Thank you for your time and consideration.
Sincerely. — Christine
Solution: Hi Christine. Touchwiz home is a first party launcher from Samsung so it cannot be uninstalled. A launcher is an app that allows users to change how their homescreen works and looks.
Since this app appears to be creating a conflict with another app (Facebook), you may want to simply disable it for good if you want to fix the issue quickly. There are a number of ways of to do this, including one that involves rooting. If you don't want to root your Note 4 to get rid of Touchwiz, you can try to install another one like the Google Now Launcher. If you want to try other products, simply Google it. Keep in mind that some launchers may ask you to pay something.
If you are amenable to rooting and flashing a different firmware or ROM, this is the most effective way to remove Touchwiz. Be warned though: rooting or flashing may void the warranty of your device and can potentially damage it. If you are okay with this, Google can offer you specific forums and sites on the things that you must do.
Problem #2: Unable to edit Facebook contacts on Galaxy Note 4
Hi, I just got the Samsung Note 4 and I synced my Facebook contacts and some have phone numbers and others don't. The Facebook contacts won't let me edit them. When I push the icon to edit, it brings up the info but I can't edit any existing fields nor add any new fields.
For my brother I created a new contact with his phone number and went to link the two, but his Facebook contact isn't available as an option. When I was creating his new contact there wasn't a button to add another field either. Any idea what might be going on. My blackberry z10 was so much easier to set up…..the Note 4 is qwirky.
Thanks for any info, have a great day. — Geoffrey
Solution: Hi Geoffrey. You cannot edit Facebook contacts on your phone via the People app. You can only edit Google accounts and profiles created directly by the People app. This is not a bug nor a firmware issue. A good way to go around this limitation though is by creating a Google account using the same exact name (as the Facebook profile), then merging the two.
Problem #3: Galaxy Note 4 screen timeout when loading Facebook and other apps
Hi the Droid Guy. I'm having trouble with my Samsung Galaxy Note 4. It started over a month ago. My phone will timeout while I'm actually using it. For example, i will be surfing the internet or checking out my Facebook and it will just go into a blank timeout screen it would have my background but no apps or anything at all. It would stay there for about 2-3 seconds then it would go into my actual timeout screen but instead of being able to access the phone again i cant.
The phone will actually go to sleep and if you press any of the buttons to wake it up it has a delay and then you can't actually go to your actual screen because the delay is a bout 3-5 seconds so it will actually go to sleep again.
So, you have to wait about 3-5 minutes and just let your phone be before you can wake it up and actually use it. After a week from it first happened, i went to the T-Mobile Store and they did a factory reset. The supervisor at the T-Mobile store thought that it could've been the themes that i downloaded prior to it started happening. Then after doing the factory reset, after a few days, it started doing it but not as bad. After a weeks it started getting bad again when it would do it constantly during the day, so i took it to T-Mobile and they sent a warranty exchange.
This happened while i haven't downloaded any new themes. I am now using the phone exchanged from the warranty and it is starting to do it again and it is getting worse again. The only thing i have downloaded are 2 games. But it started happening prior to it.
I don't know what it is going on and how to prevent it. Is it something that i just have to go endure? I can't just have my device and not download any new apps or themes. Please help.
Thanks. — Rhea
Solution: Hi Rhea. Because the issue happens across two Note 4s, the cause may be something that you put in your phone AFTER unboxing or doing a factory reset. This means that one of your apps is to blame. To help you confirm this, try booting the phone in safe mode. When in this mode, third party apps and those added after unboxing the phone will be prevented from running. This means that the app causing the problem will not run. If the issue fails to occur when in safe mode, that's a good confirmation of our hunch. To restart in safe mode, just follow these steps:
Turn off the phone completely.
Press and hold the Power key and the Volume Down key.
When the phone starts to boot, release the Power key but continue holding the Volume Down key until the phone finished restarting.
Safe mode will be display at the lower left corner; you may release the Volume Down key now.
Since you will not have any idea which of your apps may be the culprit, you can either:
do another round of factory reset, install your apps one by one, and make sure to observe how the phone behaves after each installation
start uninstalling apps individually and observing how the phone behaves after every uninstallation (which is basically the reverse of the first option)
Problem #4: Unable to install Facebook on Galaxy Note 4
Hello. I tried to update my Facebook app and it ended up uninstalling and now I am unable to install it at all from the Play Store. I have a Note 4. The version of Android it is running is 5.1.1. Thanks for your help! — Sandra
Solution: Hi Sandra. There are a few things that you must do to narrow down what the real issue here. As it stands, the reason can be anything so here are the ways to identify it.
1.) Check if you can install other apps
The problem may be coming from the Google Play Store app so you want to see if that's the case. If you can install other apps without problems, then the issue may be isolated to the Facebook app. In this case, you want to do a factory reset.
2.) Perform a master reset
If Facebook app is pre-installed, doing a factory reset will be the only effective way to get it again. To do a factory reset, just follow these steps:
Turn off the Galaxy Note 4 completely.
Press and hold the Volume Up and the Home keys together, then press and hold the Power key.
When the Note 4 vibrates, release both the Home and Power keys but continue holding the Volume Up key.
When the Android System Recovery shows on the screen, release the Volume Up key.
Using the Volume Down key, highlight 'wipe data / factory reset' and press the Power key to select it.
Now highlight 'Yes — delete all user data' using the Volume Down key and press the Power key to begin the reset.
When the master reset is complete, highlight 'Reboot system now' and hit the Power key.
The Note 4 will restart but it will be longer than usual. When it reaches the Home screen, then begin your setup.
3.) Troubleshoot Google Play Store
If you can't install anything from the Play Store, there's high likelihood that the issue may be coming from this app. The first thing you want to do though to troubleshoot it is by making sure that the date and time on your device is correct. These are the things that you can do:
Go to Settings and tap it.
Tap Date and time.
If "Automatic date & time" and "Automatic time zone," are checked, uncheck them.
Manually change the date and time, so that they become incorrect.
Tap the Home Screen button and go back to Settings.
Tap Date and time settings again and manually set date and time so they are now correct.
Make sure that "Automatic date & time" and "Automatic time zone" are now checked.
If changing date and time won't help, your next step is to clear Google Play Store's cache and data. Here's how:
Go to Settings.
Proceed to Applications.
Select Manage Applications.
Tap the All tab.
Look for Google Play Store app and tap it.
From there, you will see the Clear Cache and Clear Data buttons.
Making sure that Google Play Store is updated may be a good solution. Do not forget to check if the app runs the latest available update. You can also force update Play Store by going to the screen where you delete the cache and data, tapping the Uninstall updates option, and downloading the update again.
The same is true for your Android version. Make sure that the system runs on the latest available Android firmware. Go to Settings>About>System updates.
Problem #5: Possible Facebook app incompatibility issue with Galaxy Note 4
I just read your article on Facebook freezes with the Note 4. I just wanted to let you know that there might be an actual software issue with some builds.
I am on sm-910t and since I got it there have been issues with both Facebook (particularly the in-app browser) as well as the stock Samsung keyboard. Botherwise crash constantly.
Naturally I cleared my cache (both app and dalvik) and even reinstalled the stock firmware through Odin. And the problem persists.
All this leads me to believe there is a software incompatibility between the app itself and the Android build I am using. Current build is lrx22c.n910tuvu1cog2. Maybe there is someone on your team smarter than me. It would be very nice not to want to throw my shiney new phone across the room on an hourly basis. — Randy
Solution: Hi Randy. Facebook app gets updated often as new bugs are discovered and new features and ideas are introduced. Doing both almost all the time result to an imperfect app. Throw in the other thousands of variables and you got yourself a problem like the one you have right now. We know that the developers of the app are doing their best to make it as compatible as possible to many Android devices, especially the popular ones like the Galaxy Note 4, but problems and common issues can never be totally avoided.
To address app issues means doing more than just clearing the app cache and cache partition. You have to also consider the possibility that other third party apps may be causing the trouble. Apps interact in many different ways, creating thousands, if not millions, of potential points of failure. Facebook in particular lets other apps to run inside its own platform so there's high possibility that the issue originates there. Try to boot the phone in safe mode (steps provided above) and see if this is the case.
Running the phone safe mode does not sometimes isolate which app may be to blame so doing what we suggest to Rhea may work in your favor.
It is also worth mentioning that unreliable internet connection may cause an internet-based app to crash. If you have poor mobile data connection while Facebook app tries to load some updates, such situation can quickly deteriorate and result to the problem you describe here.