It's true that lollipop made the 3-year old #Samsung Galaxy S4 (#GalaxyS4) slow in some respect especially for stock users because of the bloatwares. When Kitkat was rolled out, the device just vanished from the list of Galaxy devices to receive it. It is, therefore, expected that when #Marshmallow becomes available, good old S4 won't get a taste of it but it doesn't mean the hardware isn't up to it.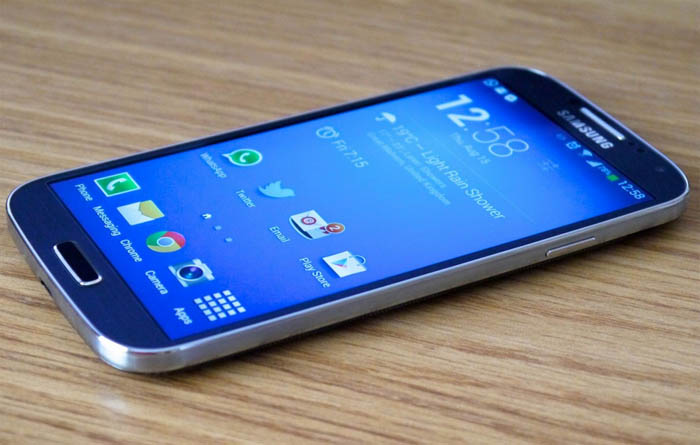 The fact is Marshmallow has been optimized so well that it became lighter than the last two Android versions. If the S4 was able to run with Lollipop and its bloatwares, it can run Marshmallow. But since there's no official update for it, owners who want to have a taste of the new firmware must install custom ROMs, which are often lighter than stock firmware as bloatwares have been scraped off.
In this post, I will guide you through installing Android 6.0.1 Marshmallow on your Samsung Galaxy S4 LTE (I9505) via AICP ROM. But before we go any further, if you have problems with your phone and you need assistance, feel free to fill up this form and/or visit our troubleshooting page as we listed all problems we already addressed before. Find ones related to yours and use the solutions we provided.
Requirements
Make sure your phone meets the following requirements prior to installing the ROM:
The battery should be 50% or more. If the phone runs out of juice during the flashing, it's difficult to bring it back to life again.
Your S4 should have been rooted and unlocked.
You must have installed a custom recovery tool such as CWM or TWRP.
Enable USB Debugging by going to Settings > Development options > USB debugging.
Backup all important data because you will be wiping your phone off before installing AICP ROM.
Download the AICP ROM from here. You don't need to extract the contents of this file.
Disclaimer: Manually flashing a custom ROM is a risky process. There are times when some things happen even if you're following instructions correctly, so please proceed at your own risk. If you're not comfortable with it, then don't proceed.
Step-by-step Instructions
That you've completed all requirements, you're ready to install Android 6.0.1 Marshmallow on your Samsung Galaxy S4.
Step 1: While your phone is still on and running, connect it to your computer where you downloaded the AICP file.
Step 2: Now copy the file from your computer to the root directory of the microSD card mounted on your S4. Do not place it inside a folder.
Step 3: Turn off your Galaxy S4 and disconnect it from your computer.
Step 4: Now boot your phone in recovery mode: press and hold the Volume Up, Home and Power buttons together.
Step 5: Make sure you have a fail-safe in case things don't go as planned; perform a Nandroid backup of the current system. On CWM recovery, go to Backup > backup and restore.
Step 6: As I said earlier, you will have to wipe off everything in your phone, so while is CWM recovery screen, choose wipe data / factory reset.
Step 7: After the wipe out, it's time to install the AICP ROM. From the menu, choose install zip from sdcard, then choose zip from sdcard.
Step 8: Locate the AICP file you saved in the microSD card and confirm the process to begin the installation.
Step 9: After the flashing, return to the recovery menu and reboot your phone from there.
Note: The first reboot after the installation usually takes longer than usual as the phone creates new caches and data for the new system.
So far, AICP installation has always been successful, so I assume that if you followed the checklist above before flashing the ROM, everything will go smooth and easy. If you have issues, we are always willing to help so don't hesitate to contact us.
Now, enjoy Android 6.0.1 Marshmallow. Feel free to leave a comment below if you want to tell us about your experiencing with this ROM in your Galaxy S4.